It's raining offers at Shyaway! Get your haul bags out of the closet because the best offers on lingerie are here to save your wallet from shrinking. Aside from free delivery and easy return, find out about undeniable deals and free merchandise now. 
Bra Offers
Let's start from the top. Find out your bra size with our size calculator and you will be all set to shop your heart out. 
Buy 2 and Get 3 Free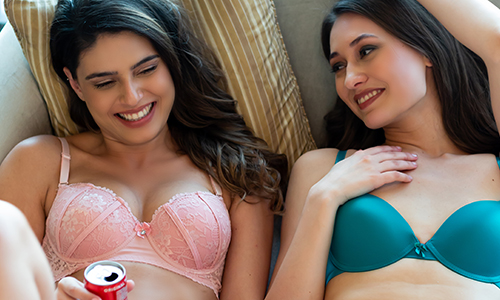 Yes, you heard it right! Shyaway has been having this offer for a long time now but do you know what? 2021's spring collection has just been added to the list, yay! Best of all, there are no restrictions on what to buy. 
Choose any type of bra be it padded, non-padded, wired, wire-free, seamed, seamless, moulded, lace, mesh, T-shirt bras, everyday bras, balconettes etc. There are no restrictions on size, colour, design and coverage too. Get as much as you want at affordable prices.
Bralettes (2 for Rs. 1499)
Bralettes are a beginners haven. Start experimenting with your quirky and naughty taste with bralettes made of lace and everything nice. Wear the longline bras as stand-alone tops, match them with a jacket of your choice and 2 of these trending slip-on bralettes can be purchased with just Rs.1499.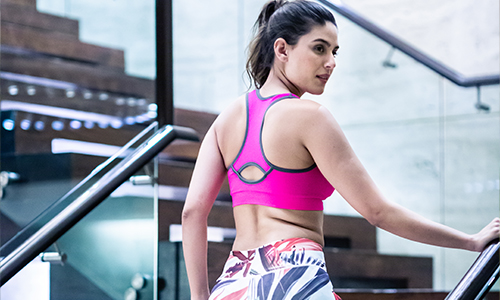 Sports Bras (2 for Rs.1049)
Be it for an actual workout routine, a gym selfie or just as a casual bra, sports bras hit the spot right on and you can buy 2 of these trending, supportive and highly functional sports bras in unique shades with or without prints for Rs.1049. 
You can also get matching workout leggings at affordable prices. 
Nursing Bras (2 for 1099)
Nursing bras are usually used by women for maybe a few months upto a year until they stop breastfeeding their tiny tot. Spending a lot of money on yourself along with the demanding financial needs of a kid can be tough for many families and Shyaway thinks that a new mother should never sacrifice. That's why we have brought to you the best of the best at the most competitive price in the market. 
You will definitely want to have another kid just to experience the pleasure and support offered by Shyaway's nursing bras! Shop 2 for just Rs1099. Do you know that Shyway's nursing bras are available with padding, seamless cups, lace detailing and fully adjustable straps?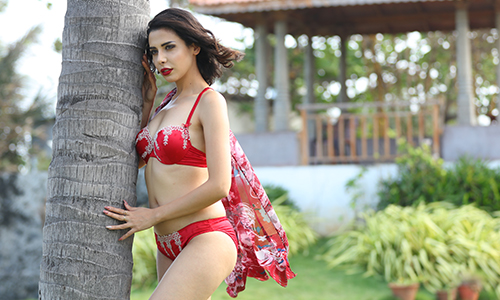 We can't leave the bottom part unattended now, can we? Shyaway's best offers on lingerie include panties too. 
5 Panties @599
Shop for the coolest panties crafted for your tender skin. Get any 5 panties for Rs.599 out of our hipster, bikini and thong collections. They are made of breathable cotton and spandex, with or without prints/lace to suit your preferences. 
3 Panties @599
Shop 3 women's boy shorts for Rs.599, wear them under your mini skirts, shorts or as stand-alone nightwear lingerie. 
Lingerie Wardrobe Collection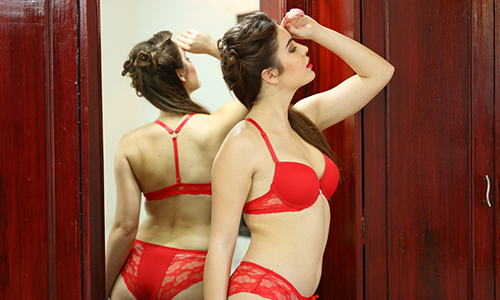 Need more? We have more! Find out the newly arrived offers below.
Matching Lingerie Sales 
Apart from selling bras, panties separately Shyaway also caters for those obsessed with matching lingerie! Grab your 2 lingerie sets meticulously matched by expert fashion designers for Rs. 1099 or help yourself to any 2 of the mesmerising premiere lingerie sets available for Rs.1999. 
Camisoles/Slips Offers (2 for Rs599)
Purchase neutral colour camis or go gaga over colours. Your favourites are all here listed out in order of preference. Get any two camis/slips listed on our site for Rs.599 and rock any semi-transparent outfit. (Blacks are mandatory)
Why Not Deals
Apart from lingerie Shyaway also offers exclusive discounts on several products like:
Babydolls/Chemise
Loungewear
Nightwear 
Saree, body and butt shapewear
Subscribe to our newsletter to be updated about new collections, offers and deals. Get in touch with our support portal for any queries. Purchase above Rs.2000 and avail of the option to get 3 panties for free on all orders.