Well, well, well! What we assume as Hawaiian culture isn't actually Hawaiian. Yes, coconut bras are often associated with the Hawaiian's traditional hula dance. But, it is not until recently that the natives raised a voice about retaining the original culture and not believe in fake tales. The original bras of the island often included plant extracts decorated with flower and berry dyes which were later replaced with the modern bras of today.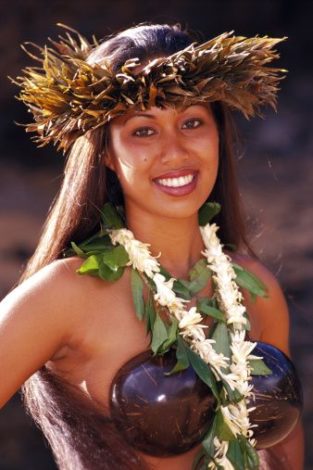 Why is then a coconut bra used to depict Hawaiian tourism? Exactly! The concept of coconut shell bras and grass skirts were something that came into existence for the purpose of tourism endorsement. Whatever be the reason, it is fun to actually wear one on the beaches of the lovely island, isn't it? Who needs underwired pushups when a natural coconut shell could be your go-to sexy companion?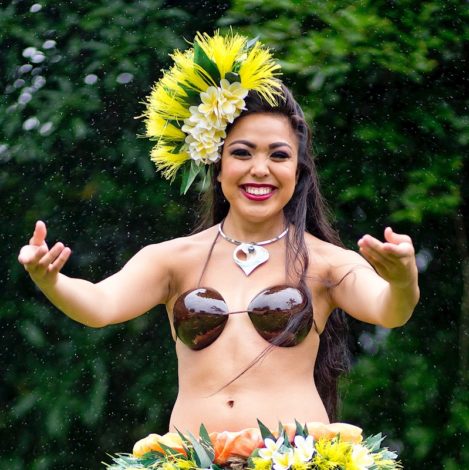 Did you know that these are actually available online? Yes, sites including Amazon and Aloha Hula have a hell lot of options to let you choose from. They have strings that you can use to tie it up in a halter neck fashion. Are they really made from natural coconut shells? Well, the sites claim that they are made from original coconuts cut by hand and polished finely.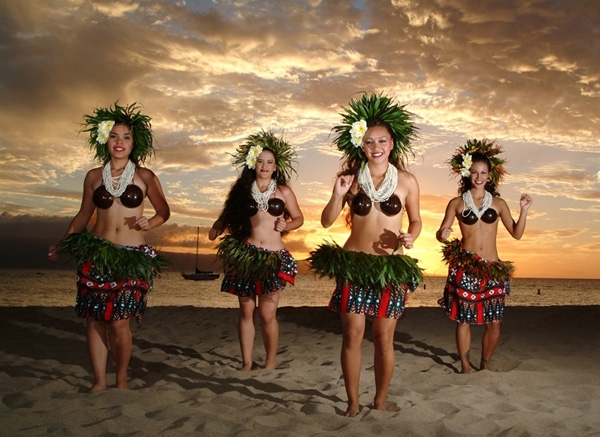 Here is a pic of an adorable Hula dancer doing their very own magic in the sands of the refreshing island.
In a world of Xboxes and smartphones, it is soul-soothing to actually take a break and breathe the liveliness of these costumes in colorful garlands and thirst-quenching drinks. Not just Hawaii, several other countries celebrate the Aloha festival with similar costumes to retain a connection with nature. Be it Hawaiian or not, let this chirpy island be on your wishlist for your next summer vacay.