Buying Christmas lingerie
To celebrate being you!
The most awaited time of year is almost here. Not everybody likes to buy expensive lingerie for Christmas as you might have planned your budget to shop for decorative pieces, gifts, and more. Also, Christmas is the time when you look for elegant lace lingerie, gorgeous hues in bras, and captivating styles in nightwear.
During Christmas, You will get exciting and budget-friendly deals and offers while shopping for lingerie. The holiday season is the right moment to flaunt your style, dress, and those curves. For that, you must own some fashionable lingerie including lace bra, bralette, red balconette bra, or cozy nightwear.
Christmas lingerie shopping is not a difficult task once you learn these benefits.
6 Reasons Why Women Have to Buy Christmas Lingerie
During Christmas, you may rush to the lingerie store to find the best lingerie to pair with your stylish outfit. Have you thought about why you need to buy lingerie during Christmas? If not, we have rounded the six reasons why women should buy lingerie every Christmas.
Luxurious Lingerie in Your Budget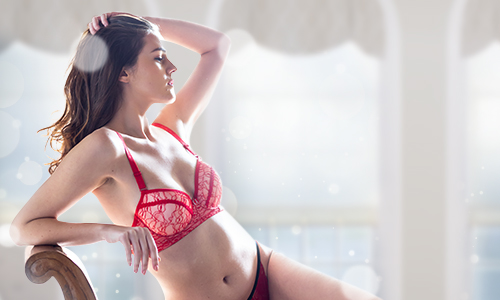 Raise your hand, if you couldn't buy those luxurious bras, or lingerie sets because they were out of your league and are crafted with rich satin-like fabric and delicate lace. Not any more ladies, you can take home the most expensive-looking lingerie this holiday and co-ordinate with your outfit for a glamorous and sophisticated look. Whether you look for lace, satin, or gorgeous hues, you can get everything at affordable prices. Grab Shyaway's amazing lingerie that are crafted with delicate lace, cute bows, and gem details if you want a luxury style.
Get a New Look with Confidence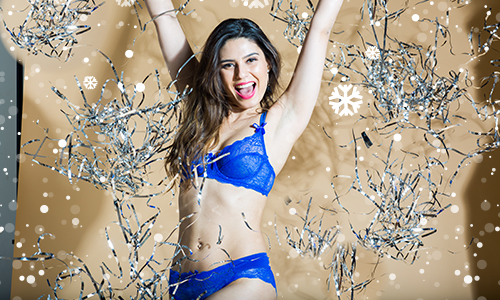 What makes Christmas lingerie special? Buying lingerie for festivals can be useful in many ways. You might have bought attire to show off your Christmas look, but what about lingerie? What if you bought a backless, off-shoulder, or plunge neckline dress, you may not have the right lingerie in your wardrobe to pair with. It is the right time to revamp your lingerie wardrobe with a lace balconette bra, strapless bra, multiway bra, bandeau, or stick-on bra. These stylish bras will come to the rescue whenever you opt for strapless, body con, or low neck dresses.
If you slip into the right bra under your outfit, it helps flaunt your stunning look with confidence. Check out these stylish bras and panties and pick what you prefer that will be a bang-on-trend this season.
Get Attractive Hues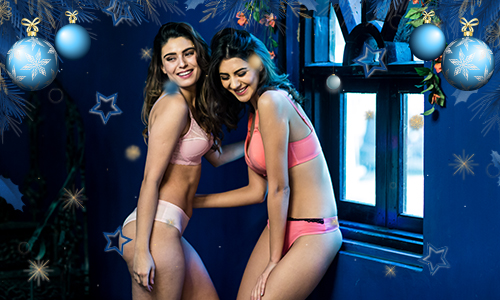 Another main reason to buy lingerie during Christmas is you will get several color options in lingerie including bras, panties, and nightwear. You can even pick cheeky prints in lingerie. Check out our red-hot selection of lingerie for Christmas in a push-up, plunge, balconette, bralette bra, camisole, and more. Red will make you feel sexy as well as confident. If you are the person who prefers classy black, alluring blue, or purple, the choice is yours. You will get every shade in your favorite style of bras and also check our soft and comfy Christmas panties in multiple colors.
Tips- It never goes wrong when you pair a red lace bra with a red lace thong. You can opt for satin and lace lingerie in red and black, green and purple for nightwear.
For All Women in Every Style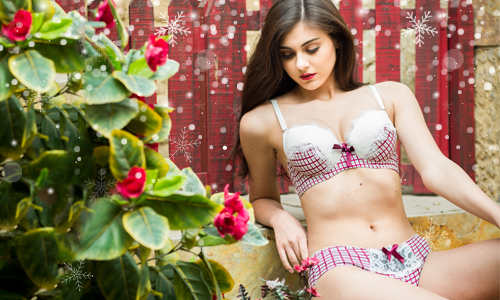 Whether you're hunting for that special piece for your Christmas date night or in the mood to treat yourself special with a matching set, Shyaway has something for every woman from comfy to sensuous style.
Don't think that Christmas lingerie collections are only for small or medium busted women. You can find your desirable lingerie in large sizes ranging from bras to cute PJ sets. It is the perfect time to show off your sexiness with striking elegant lace and a sensuous plunging neckline.
Perfect Time to Send Lingerie Gifts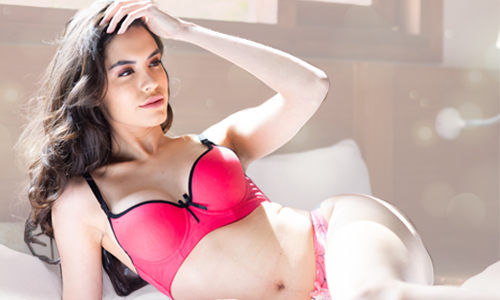 You can explore a wide variety of lace, satin lingerie in multiple shades, and attractive designs. You want to impress your partner or want to show how much you love her. Shyaway has the best Best Lingerie Gift for Christmas. Why not pick a pair of sensuous baby dolls or lingerie set to surprise her. She will love it!
To Flaunt You Figure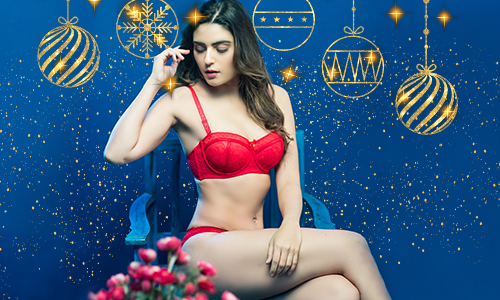 From shapewear to sexy lace bras, you can choose your Christmas lingerie style. Whether you are going to wear a saree or western style, and want to make you feel extra-special, opt for our shapewear, push up and balconette bras to flaunt your figure.
Happiness is when you will have lingerie in your favorite hues, styles at impressive prices from Shyaway. Grab your sought-after lingerie this holiday season. Explore a wide range of irresistible women's lingerie collections for Christmas that suits your style.