'Roses are red, violets are blue; this Valentine's day, why stick with the same old hue?'
We guess the present day's tech-obsessed world has moved past the mainstreams of portraying the V-day with sweetheart pinks and hot reds. While these hues hold all the goodness that has been loved and cherished for ages, so do the other colors in the palette. This Valentine's, let's skip the customary rituals of tagging her cute, gorgeous, and beautiful. Instead, let's applaud her for her courage, boldness, and strength that are hardly recognized. So, if lingerie tops the list of gifts you're gonna drench her with, then it's high time you give this a read.
WHITE TO DISCOVER HER INNER SELF

Though she'd love all the pampering that you'd be willing to offer, there are times when a woman would want to spend some lone time, maybe just accompanied by a magazine and a hot cup of coffee? And to ensure she cherishes her uninterrupted space, gift her a slender white bra that lets her explore her inner soul that had long been bounded by tiring responsibilities and work schedules.
GREY TO CHILL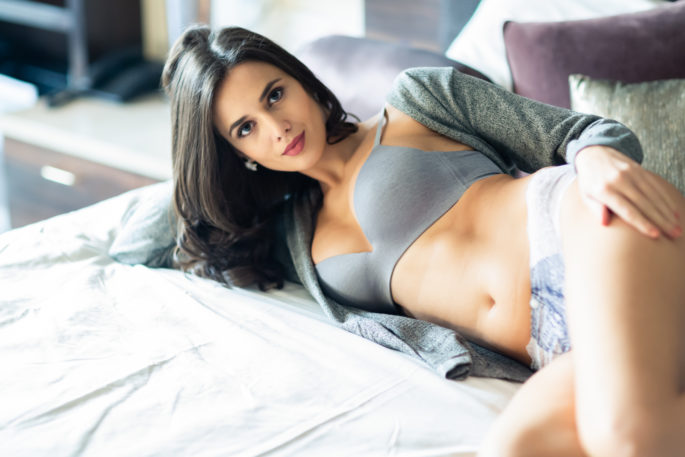 There would be nothing as soothing as a well-spent afternoon for your girl to just unwind herself and relax. Leaving aside all the hustles and bustles of the city life, a cozy nap is all that a woman needs to get over the mood swings and experience that inner peace. That's when she would love to hook a neutral-colored intimate to feel at ease. Wouldn't it be your honor to gift her that tranquility?
BLUE FOR THE BOLD & INDEPENDENT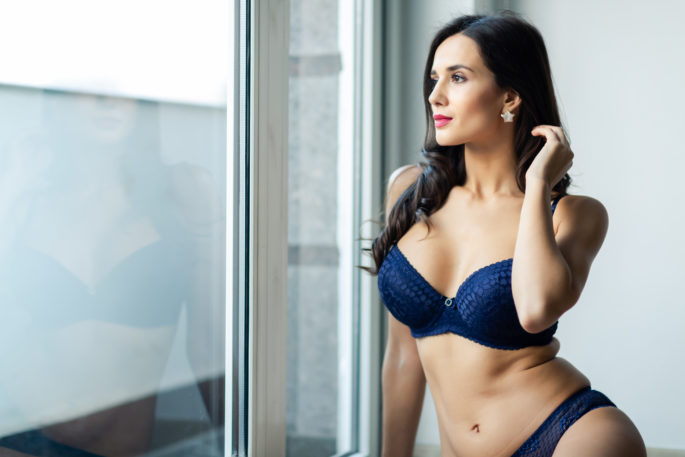 Not-so-good days are quite common and might quickly bring down her confidence quotient. These are the days she'd wish you'd lend a helping hand in keeping her spirits high. We bet there couldn't be a better option than gifting her lingerie that depicts a striking attitude in every pore. Doesn't she need a reminder of how unique and tough she is?
BLACK FOR THE FEARLESS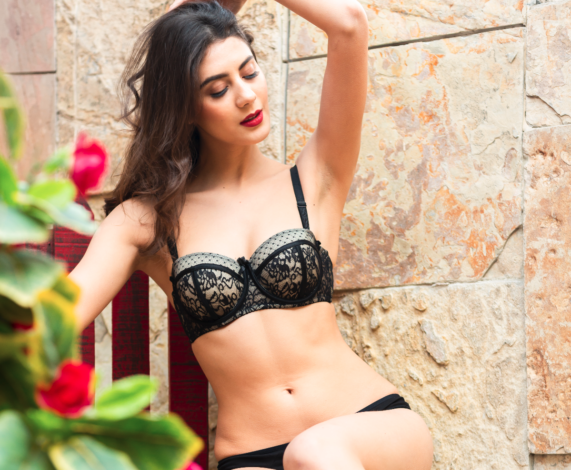 Not often she gets to try something raw and mystic as this one. Maybe, this Valentines' she could step out her boundaries and experiment with lingerie that she has never tried before. And, of course, black leads the league with almost nil competition when it comes to breaking the stereotypes. Moreover, you earn extra brownie points when she dons it with some mind-blowing red lip color and a dose of sheer glam which you'll drool over.
PASTELS + DESSERT=PERFECT DATE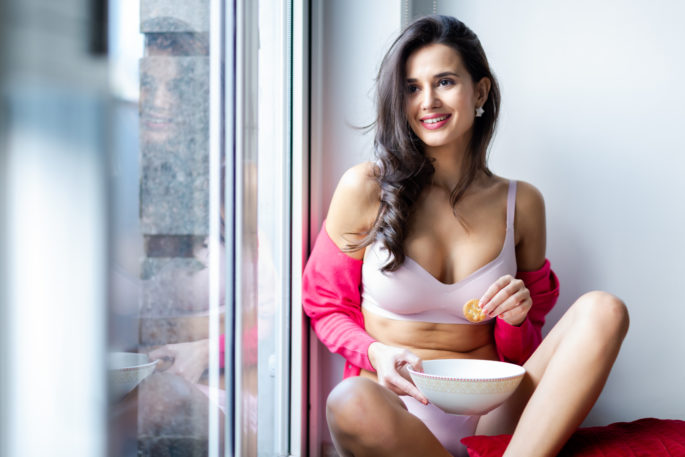 Trust us! That bowl of strawberry ice cream can never go wrong. Women and desserts are a never-ending affair and well, apparently no one could ever step in between the bond they share. Help her hook a soft pastel-hued bra, surprise her with a favorite mousse of hers and you're done becoming the "boyfriend of the year"
GREEN FOR THE FREE SPIRITED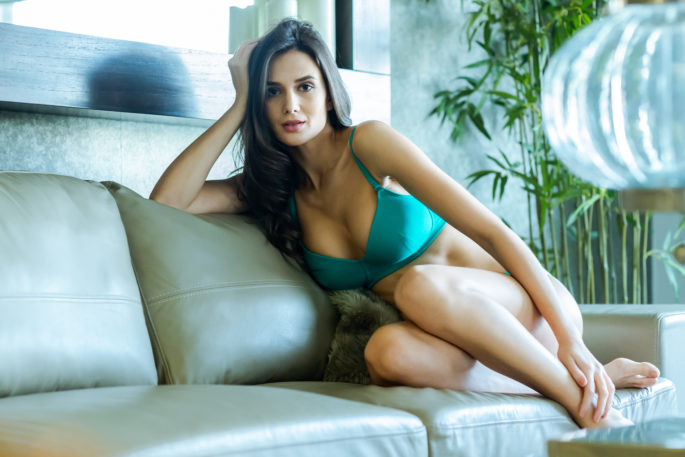 Apart from absolutely cherishing that romantic date with you, there's a tiny part of her which would want to buckle that backpack, tie up those shoelaces, and get on a road trip leaving aside the realities of adulting. Heighten her spirits with a soft green bra and fill up your car's gas and let nothing else bother you two.
While the V-day essentials are sugar-coated with pinks and reds, let's understand that our women of today look forward to much more than cheezy oneliners and a boring bag of chocolates. Wake up, guys! Read her soul and you wouldn't need a Valentines' guide to help you find a gift!