Deep, intense, rage, romance; the color red paints a picture like none other. Especially, when it comes to lingerie, red bras and panties rank high in terms of both sales and HOT favorites. What's so intrusive about this hue? Are bridal nights the only place you'll need these? Whatever be it, when you can buy 3 bras @ Rs. 999/-, we don't think you will go looking out for reasons.
Here's a list of the top 5 red bras that you can buy in this gleaming offer. Hold your breath; you might fall heads over heels with this super-sexy line-up of bras.
1. When red joins hands with black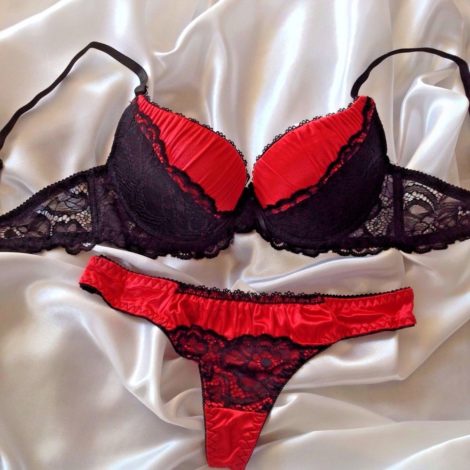 Uff! That's too much to handle, isn't it? The unbreakable spell that this lingerie set casts is beyond what words can explain. Wanna know how it feels like to wear one? Here you go! Two of the most sought-after bras that blend intricate craftsmanship and unbelievable charm.  We're simply drooling over the sight of these. The embroidered embellishments on those contour cups speak luxury in every pore.
2. Never knew we took inspiration from Disney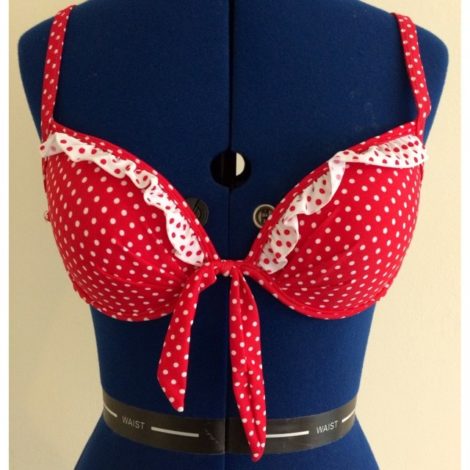 The ooh-la-la bra, white polkas on red base can easily bring back our Disney memories without a doubt. They are so cute and chirpy that you cannot stop feeling like a teen. Hey, how fortunate! Put these bras to great use this Haloween and do some sexy haunting.
3. As sweet as candy
Strikingly hot or secretly seductive? Well, this works both ways.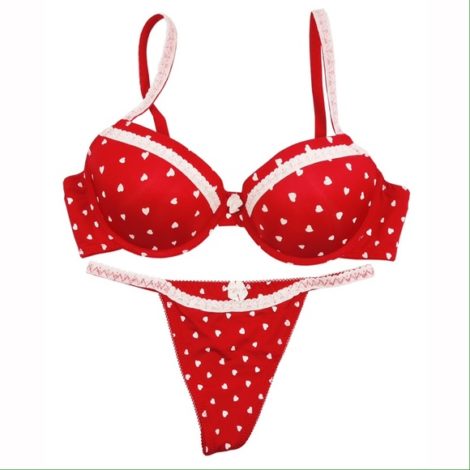 Without any more discussions, this is Shyaway's hot favorite. Red pushup bras and teeny-weeny hearts always have an eternal bond, don't they? Hook it on for a romantic vacay with your loved one or go ga-ga with your girl gang in these 2 adorable shades. Moreover, the beautiful trace of lace trimmings on the edge of the cups is something worth spending a penny for.
4. Red balconettes-The sexiest in town
Subtly showing off the upper swell of the busts, balconette bras at Shyaway are a class apart. The molded cups are so dreamy that they gently push the lower root of the breasts for a better shape and bust line.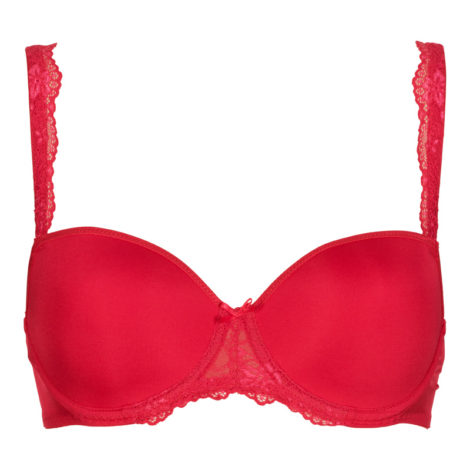 Whenever you want to turn a tad hotter, blindly go in for a balconette or a red bra. What if we combine both? Isn't it the most alluring bet for Rs.999?
5. Red florals kindling their own sweet magic
The Spring season might have long gone, but, hey you still can throw some floral love in Shyaway's red bras.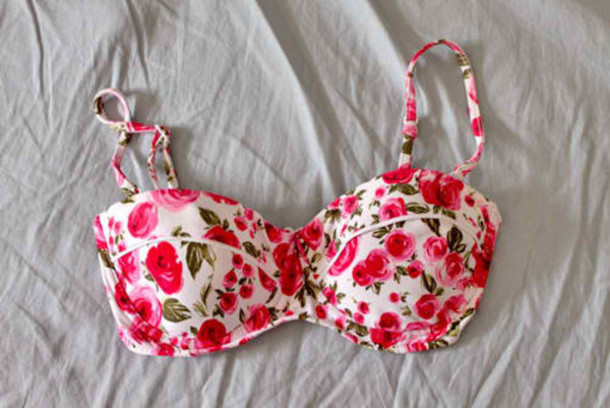 OMG! Simply look at the digitized florids below and we're sure you simply can't deny falling love with these. The right pick to get dolled up as well as stay buoyant.
In an age of fluorescents and neons, Shyaway's red bras are still a big win for their quality, durability and of course, the creativity that has gone into the making. After all, these jaw-dropping intimates are worth investing.