The Perfect Christmas Lingerie Gifts to Compliment Her Style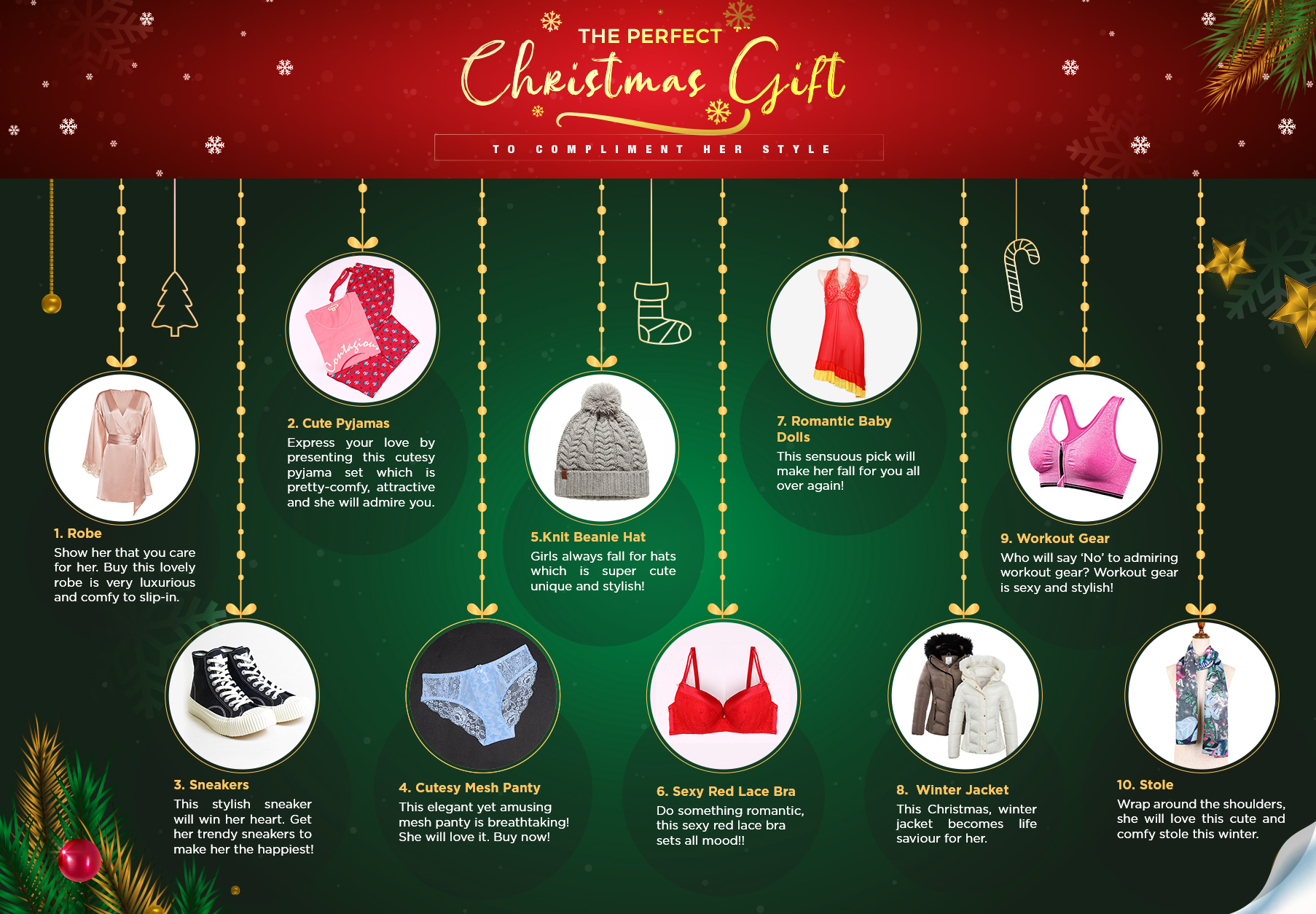 It's an adorable gesture to give a gift for those we love. Christmas is the best moment to cherish your bond with loved ones. To Present a gift to your beloved isn't an easy task, so here are some inspirational Christmas gift ideas to explore!
1. Robe
Show her that you care for her. Buy this lovely robe, very luxurious and comfy to slip-in.
2. Cute Pyjamas
Express your love by presenting this cutesy pyjama set which is pretty-comfy, attractive and she will admire you.
3. Sneakers
This stylish sneaker will win her heart. Get her trendy sneakers to make her the happiest!
4.  Cutesy Mesh Panty

The elegant yet amusing mesh panty sets are breathtaking! She will love it. Buy now!
5. Knit Beanie Hat
Girls always fall for hats which is super cute, Sounds unique and stylish!
Do something romantic, this sexy red lace bra sets all mood!!
This sensuous pick will make her fall for you all over again!
8. Winter Jacket

This Christmas, Winter Jacket becomes life saviour for her.
9. Workout Gear
Who will say No to admiring workout gear? Workout gear is sexy and stylish!
10. Stole
To wrap around the shoulders, she will love the cute and comfy stole this winter.
So this is the right moment to seize your precious time to do some online shopping! Hit our site Shyway.com to pick some goodies and cutesy lingerie which make her fall for you! Grab this record-breaking Christmas lingerie sale with attractive offers which won't destroy your bank!