It is that time of the year when students and youngsters paint the town tricolor with their outfits and accessories. If you are someone who is in search of trendy ideas to showcase your patriotism this Republic Day, you're at the right place. Here we have clubbed some of the fun ideas to awaken the patriot in you.
1.  Shop Sports Bras in Tricolors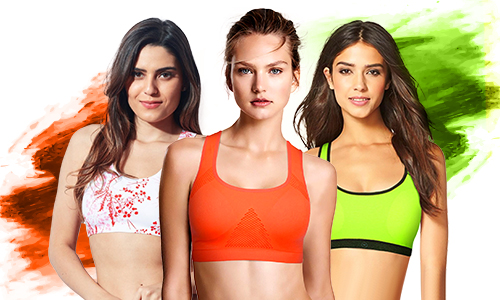 Gone are the days when sportswear was merely meant for physical workouts and gym sessions. These sports goodies have become so trendy that they are now extensively used for styling as well. Wondering how to choose a sports bra online? Pick bras in shades of orange, white, or green and complement it with a contrasting pair of tights or sports pants in one of the three colors.
2. Play Mix N' Match with Tricolor Leggings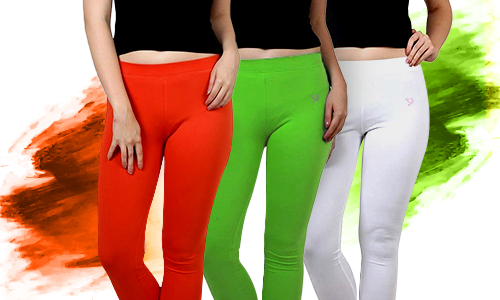 To flaunt a look by mixing and matching tricolor leggings is one of the funkiest ways to show off your patriotism while being trendy. All thanks to the shopping sites, you can simply order different colors of leggings online from the comfort of your home. Shop full- or ankle-length leggings in one of the tricolors and pair it with a kurta of your choice. You can also accessorize with stoles in any of the three hues.
3. Accessorize with Scarves
This simple piece of cloth can jazz up your whole look. Whatever be your outfit, accessorizing it with a scarf in the flag colors can easily bring in the Republic Day vibes. There are several sites including Shyaway that hold a stylish women's scarves collection online in a variety of colors and prints. So pick your favorite and get going!
4. Layer with Shrugs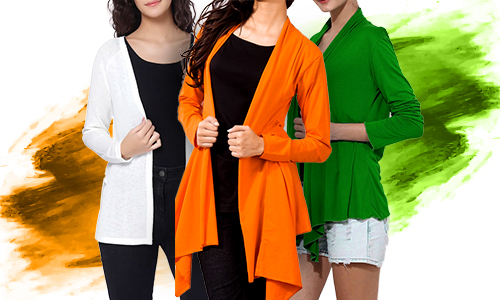 It's time to take out your white/ black slips, t-shirts, and camisoles out of your closet. Layer your outfit with an orange, blue, or green shrug to make an effortless yet stylish statement this Republic Day. Shyaway holds one of the best collections of shrugs and jackets you can easily choose from. So, ooze unlimited nationalism without having to worry about where to buy shrugs online.
5. Style with Orange, White, or Green Nightwear
It comes as no surprise that women have started styling their nightgowns, pjs, shorts, capris and other sleep-time favorites as outerwear. And this is one of the best times of the year, you can experiment with your night dresses to bring out the color of the nation. With some of the best color options, women's nightwear online collection at Shyaway is what you can browse to buy orange, white, or green nightwear. 
Dressing up in tricolors will bring in a sense of belongingness and helps up showcase the pride of the nation. This Republic Day, make the best of these fun tips and style your heart out!