You can barely hold your excitement; the most important day of your life is nearer! Make no compromise, it's your day. Never let any mistakes to spoil your big day. Indian bridal wear is accepted for its richly decorated form. The grandeur of attire supplements diversity and across different regions in India tends to choose various types of bridal wear. Towards the south when saree predominates, to the north the bridal outfit remains heavily embellished Lehenga Choli.
A newlywed bride must look flawless from head to toe. However, the sizeable list every blushing bride prepares, often ignore the crucial part of must-have essentials. Are you wondering what we are talking about? Well, it's the intimate wear, a bride-to-be tends to ignore quite often. So if you are going to get hitched soon, here are given information about trousseau essentials you need to invest wisely.
What to wear under your traditional bridal outfit?
Lehenga Choli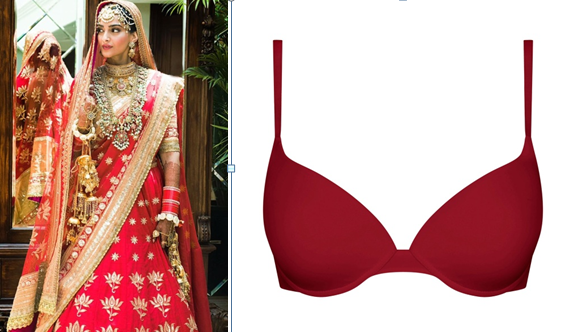 Irrespective of who designed your wedding choli, if the fit isn't right and breasts aren't cupped and placed well, you would definitely miss out the show-stopping effect. Seriously, the bra you choose to wear would bring poise for the special day. Don't end up wearing the wrong style bra with the choli. You may pick up a wireless padded bra to be worn under the heavy blouse. The innerwear should snug fit you keeping comfy throughout the entire evening. If you are planning to wear a classic strapless neckline as a top along with the bridal lehenga, you must wear an adhesive bra which will hold your bust in place by giving support
Saree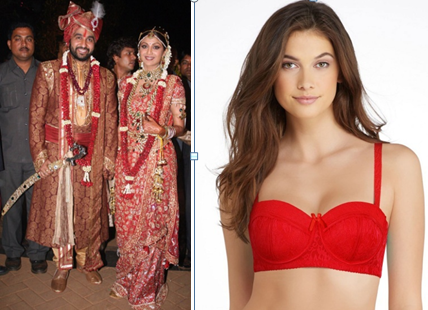 Are you planning to wear a Kancheepuram saree as a bridal wear? Be ready to get photographed from various angles throughout your wedding celebration. The last thing you don't want is the peeking bra straps. Make sure you shop a matching set of lingerie, ensuring they are not peeking out of the blouse. For saree blouse, pick up a balconette bra because it accentuates your boob shape, the best way possible. For low back blouses, there are low back bra converters available perfect to be worn with a backless blouse. They will bring down the bra 3 inches resisting ride up. If it is a sheer blouse you can opt for clear strap bras.
A-line ghagra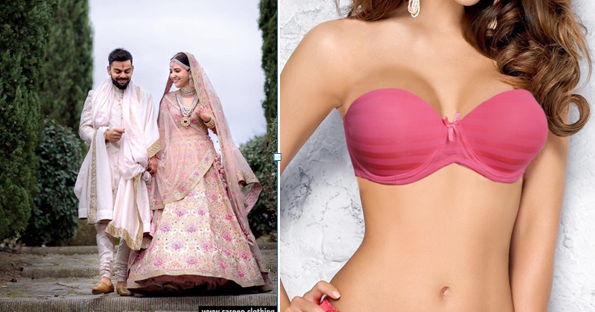 A-line bridal gown is something amazing attire that can make a tall bride look extremely beautiful. The attire is the most demanded choice among Indian brides and you must shop for an undergarment that smoothes out at your back. When it comes to flexible, light undies, a bra with convertible straps will make you move comfortably. A strapless, halter and criss-cross undergarments will also remain a great option for you to pair with your exceptionally furnished ghagra.
Delicate lace gown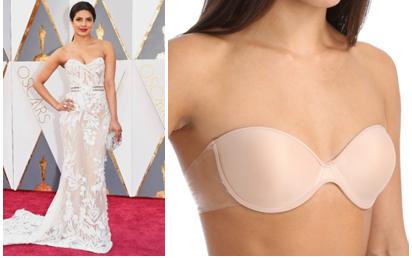 When there are dozens of options available in bridal lingerie it is tricky to find out the right bra that complements with your dress type. Keep away your worries we have come up with wonderful options to take quick decision. If the bridal gown is backless, a strapless adhesive bra is a must. For halter or plunging neckline, try out plunge or low cut bras. For a strapless gown, small chest women can pick up an underwire push up bra and make sure the cups remain seamless. For large chest women, molded underwire bra will provide great coverage and support.
Flared lehenga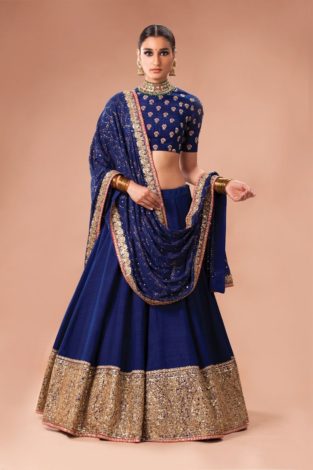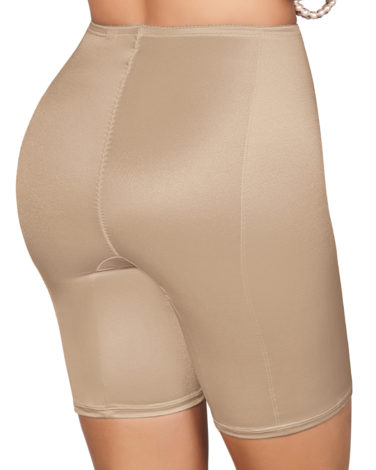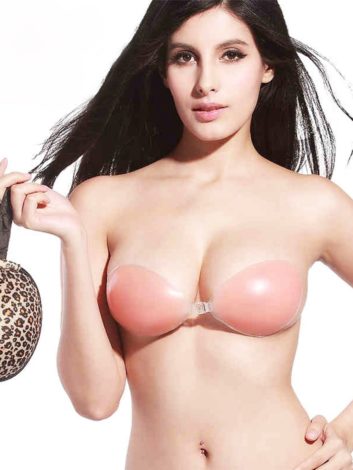 A flared lehenga that looks like a ball gown is the latest trend now among celebrity brides. Such type of lehenga will have more pleats near the waist. The bridal garment is perfect for a fairytale wedding. To make you look natural wear silicon bra and to accentuate your butt, shapewear is available. A shaper will flatten your tummy and uneven areas till your knees making you look well-formed.
Additionally, to spice up things don't forget to pack some romantic innerwear for your honeymoon. Modern Indian brides prefer wearing satin robes, babydoll, and chemise for vacation. Remember, comfortable you remain inside you will be on the outside. If the bride needs to look best, buy the right type of wedding dress essentials.