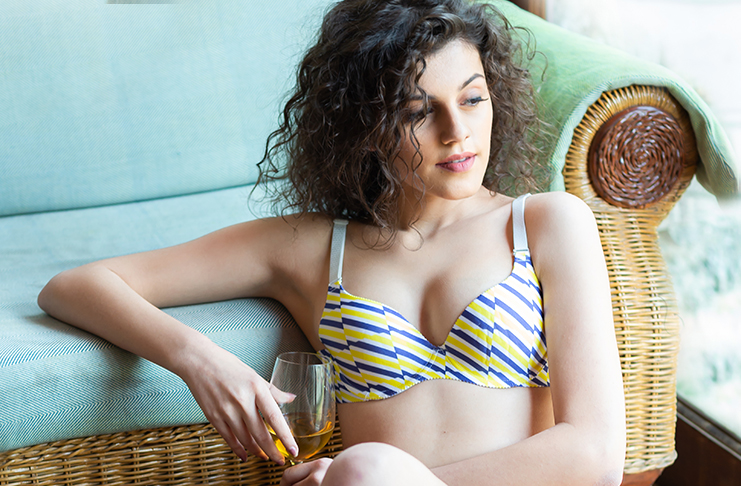 Working hard all weekdays, weekends are the ones we long for. Weekend plans vary from person to person so do the weekend bras. Some like to be at home, lounge around, chit and chat whereas some like to party hard. Best weekend bras are nothing but something that makes you feel cozy anywhere.
What Is a Weekend Bra?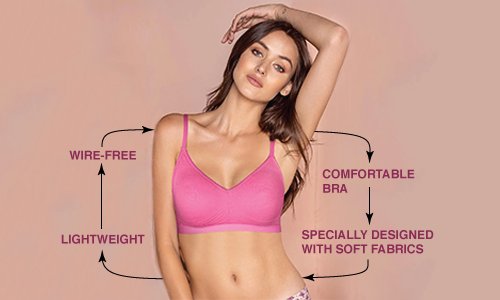 A weekend bra is a comfortable bra that gives you extreme comfort as it is specially designed with soft fabrics like cotton, and satin. It's mostly lightweight, non-padded, and wire-free. At home, You may like to wear everything minimal but for weekend parties you can opt for attractive, vibrant, show-stealer, and sexy bras that give you stunning looks. Check out our best weekend bras here.
Best Bras to Wear on the Weekend
T-Shirt Bra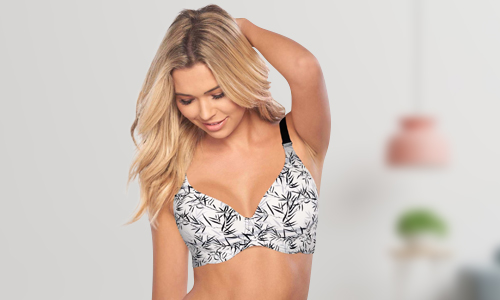 Cool weekend!
A T-shirt bra is one of the most comfortable and best weekend bras that you can wear under any outfit be it your oversized T-shirts, Pj's, or sleeveless nightdress. T-Shirt bras make you feel home.
Non- Wired Bra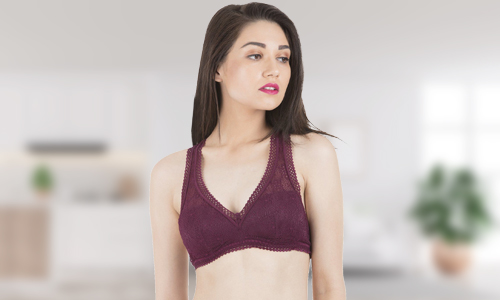 Why be at home in an old fashioned bra? When you have a lot of options to choose?
Non- wired bras are mainly crafted to make you feel comfortable with grace. This non-wired bra comes in different styles to match your mood.
Cami Bra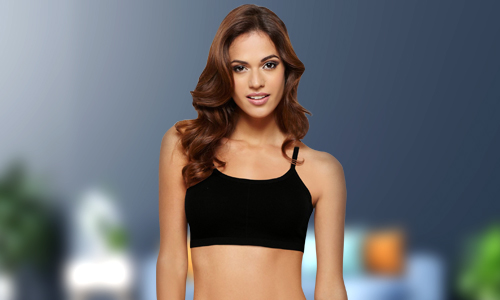 For Homebound peeps!
Cami bra is a versatile bra that comes with a fancy racerback that you can pair up with anything. Pairing it with a short/long skirt will make you look cool and chic. It is one of the best weekend bras to lounge around.
Sports Bra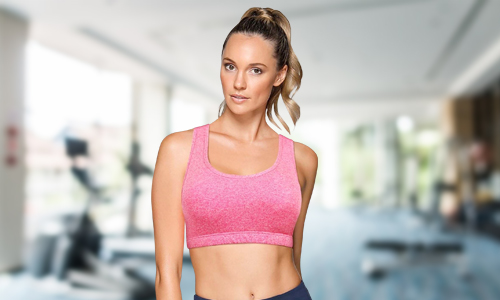 Exercising only on weekends gives the same benefits as that of weekdays so this bra is for those fitness freaks who do the workout on weekends. Sports bra gives you the comfort that no other bra can, so this is the perfect and best weekend bra for your workout.
Seamless T-Shirt Bra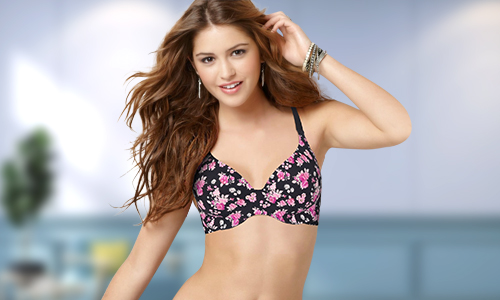 For Weekend travelers!
Seamless T-shirt bras are for the wanderlusts who enjoy going to the beach on sunny weekends and it also comes in different patterns. A seamless T-Shirt bra is fully adjustable and has a detachable strap so you can use it in multiple ways.
Plunge Bralette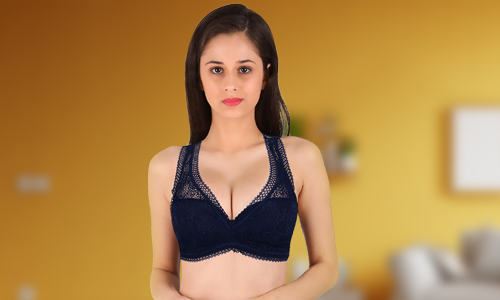 For sexy weekend party birds!
Let all eyes be on you. Look marvelous in sh(t)yle turquoise sexy full lace padded wire-free plunge bra. This bra gives you an effortlessly beautiful look and also has a sheer lace back. Plunge bralette bra is designed in chevron-pattern with ¾ coverage and it comes in various colors and styles that you can pair up with any bottom.
Satin Balconette Bra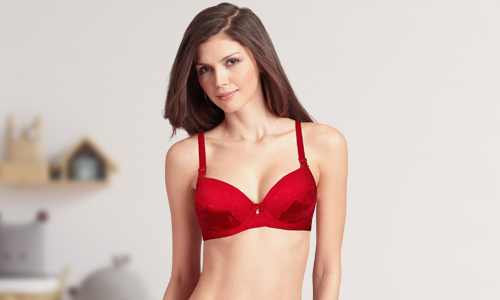 It's Friday Night!
Whether it is a date night or girls' party, this bra makes 'you' the talk of the occasion. Satin Balconette bra comes in two attractive colours satin red and blue with a bow and a pearl to embellish your party look. It is slightly padded with demi-coverage cups to enhance your cleavage.
Decide your weekend and choose the best weekend bras from above mentioned.