What Is a Nursing Bra?
A nursing bra is supportive lingerie specifically designed for pregnant and breastfeeding women. This type of bra provides additional comfort and support for women during the lactating and pregnancy periods. One of the most important benefits of the nursing bra is that these types of bras include cups with flaps on the front for easy breastfeeding so that you don't have to remove your entire bra.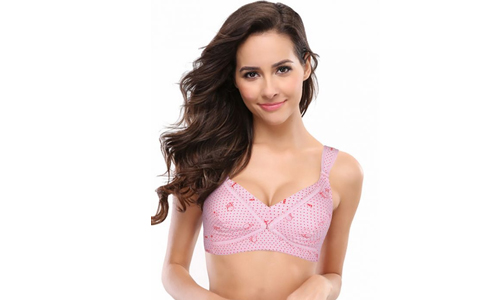 What Makes a Nursing Bra Different?
A nursing bra differs from a regular bra with their special specifications like wider straps, a soft cotton lining, extra hooks, sweat-wicking, extra support & comfort, and the nursing bras usually don't have underwire cups. You might ask whether you can use regular bras without underwire or not. Yes, you can, but it doesn't provide the comfort and support as the nursing bras do.  And most importantly nursing bras have clasps at the front of the bras to allow easy access to breastfeeding. 
Nursing Bra Advantage over Other Bras during Pregnancy
If you are going to use nursing bras during your pregnancy times, make sure you prefer one size larger than your normal size in order to make room for your breasts as your breasts size may increase and decrease due to the hormonal changes that you face during your different stages of the trimester.  
Nursing Bra Advantage over Other Bras after Pregnancy
It is impossible to predict how your breasts will react during your pregnancy and the changes that will occur after your pregnancy. Many of the women's breast sizes will remain the same and some of the women's breast sizes will vary accordingly.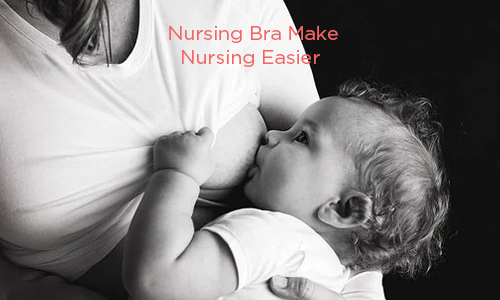 Nursing bras differ totally from regular bras as they have a clasp at the front of the bras which makes breastfeeding easier with one-hand access. This feature can't be found in your regular bras where you have to face a lot of struggles during your nursing times.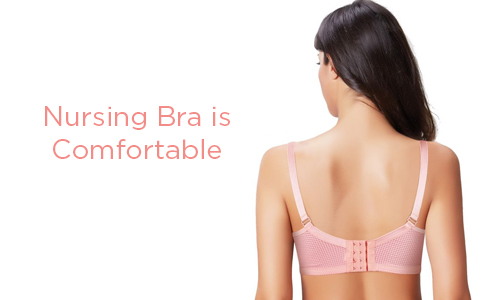 The materials used in your nursing bras will give you a soothing feel and also allows your skin to breathe. Whereas when you take a regular bra the elastic band will leave a mark on your skin and also causes irritation and dryness to your nipples. The nursing bras are designed with wider straps to support your heavy breasts and also eliminate your shoulder, back, and neck pains.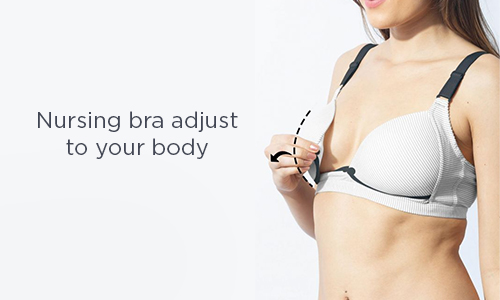 Throughput your pregnancy and after birth your breasts may face a lot of changes. Your cup size may differ from one day to another. The major advantage of a nursing bra is that it is designed with breathable and stretchable fabrics as you have to face the fluctuations of your breasts and the contoured cups provide you with enough coverage and support.