Why American Women Love Nude Bras and French Don't?
Women's love for lingerie is always high which you can see how lingerie brands perform in the market. There are so many lingerie styles that are loved by women but the nude shades always remain special. Nude bras are unsung heroes of the wardrobe. It's because nude bras go with white tees, sheer dresses and anything from your wardrobe. Having said that nude bra is a special staple in women's wardrobe we must also know that women of certain countries are not fond of nude! Yes, women of France aren't nuts about nude shades while American women love nude.
So, it's time to explore the lingerie fashion followed by American and French women. Let's get to it!
The American style of lingerie
When you say lingerie it's always equated toadjectives like sexy, steamy, beautiful curves. But lingerie is much more than that. Lingerie has to be sexy yet it must serve the purposes ofsupport, comfort and give confidence to flaunt yourcurves gracefully. American designers focus on comfort and make sure whether the basic purpose for which bras are worn is fulfilled.
American culture is so extreme that they either don't mind flaunting their curves or cover up everything with their dressing. American women don't stick to the same fashion throughout a season; they like to keep up with the trend. When connecting their style to lingerie we observed the following:
Why American women love nude?
Highly functional
American women treat nude shade bras as highly functional. Moreover, they consider bras as a means of support and coverage. Nude bras with the perfect style can fetch you right support and coverage as well as they stay under any outfit unnoticed.
Blends with the skin
Intimates that blend with skin tone is always a yes for American women but French women invest in lingerie as they consider it as self-esteem.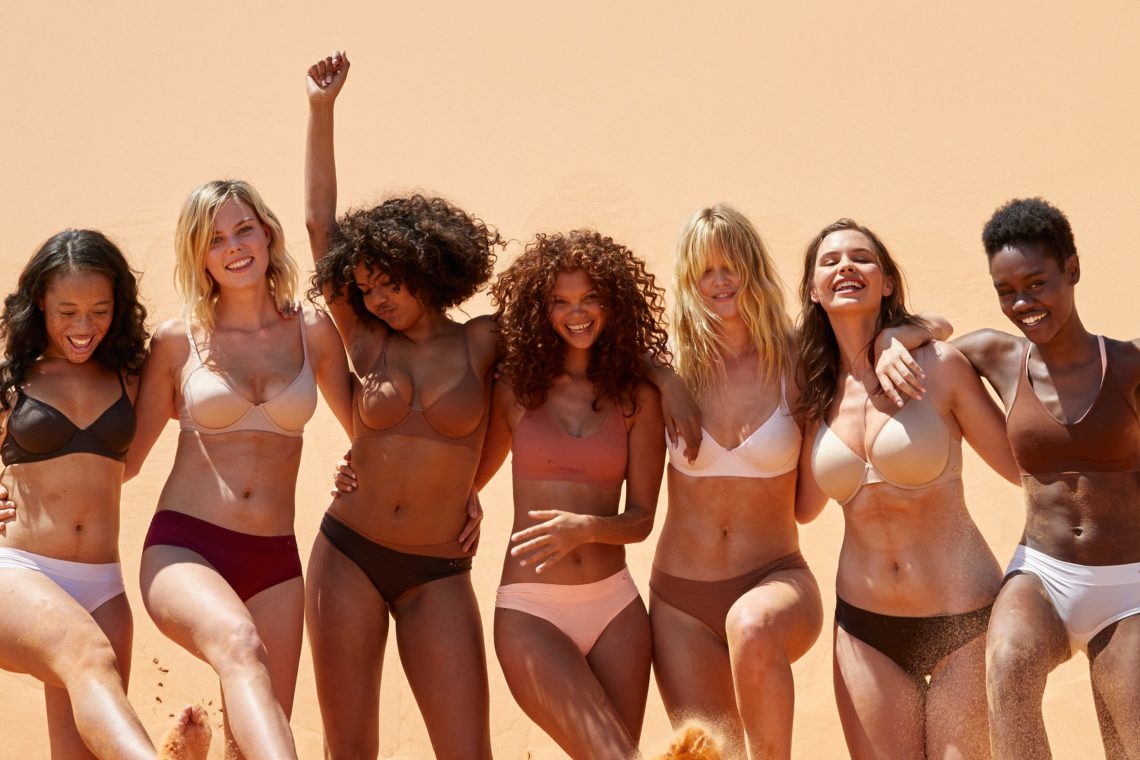 The French style of lingerie
Lingerie is an exquisite part of the French woman's outlook. French women are fashion-forward that they don't regardlingerie as an undergarment but rathertreat lingerie as the first part of their look before choosing an outfit. Their interest in the lingerie line is so different that they invest in designs and styles more.
When you notice deeply the fashion trends that we follow are somehow French inspired. French designers look for innovation, experimentation, and aesthetics while designing lingerie. Findings you get from French women's liking for lingerie:
Why French women don't like nude?
French demand to be stylish
You don't find French women with sweatpants and shirts on the road. They come out with a well-defined and stylish look as they liketo be seen stylishly casual. Sexy bras are not just for special occasions, French women wear them all day. Their go-to pick would be bras with a lot of lacework, vibrant colors, and exclusive fabrics.
Celebrate color
Though the undergarments are not seen by others, they still prefer to choose attractive and soft hues. Shades of orange and red are most liked. So, they find colors an important part of their look and stay away from monotone shades like nude.
French believe in feeling sexy than looking sexy
French lingerie style, not just emphasizeson style and fashion they want lingerie to make them feel sexy and not just looksexy. Often, they choose a well-crafted and well-designed bra to feel sexy and amazing.
There is an interesting fact about French lingerie, after knowing the immense interest of French women in lingerie you might think France will have a strong manufacture base for lingerie. But the truth is finding lingerie that is 100% made in France is little difficult!