Opulent laces and well-seamed ruffles are actually making a comeback and it would be totally unfair if we leave the topic untouched. So, here we are to throw some light on the lost culture of vintage panties and their transformation over the years.
These sexy bombshells are usually sewn in layers and are decorated with fancy embellishments including satin bows, glittery stones, and lace scallops. An art in itself, ruffled panties are one of the most elaborate and plush underwear styles till date. Initially, these intimates were tagged predominantly under sensuality enhancers. People even accused frilly undergarments of objectifying women. But, things have changed, and the world has evolved to appreciate this hand-crafted beauty.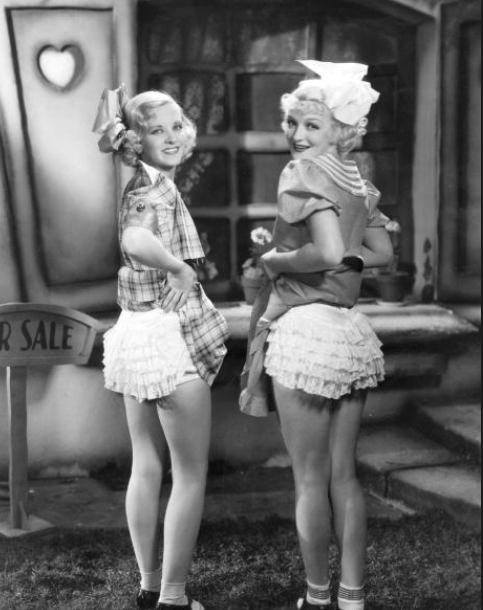 Here is a click where women have simply owned the high-waist-panty look with soft frills resting affluently. Pure swag, aren't they?
Moreover, Hollywood needs great appreciation for bringing the finesse of these innerwear styles to light. In an era of girdles and corsets, the Tinsel Town revamped lingerie fashion by simply switching over to frilly intimates which are more practical and comfortable.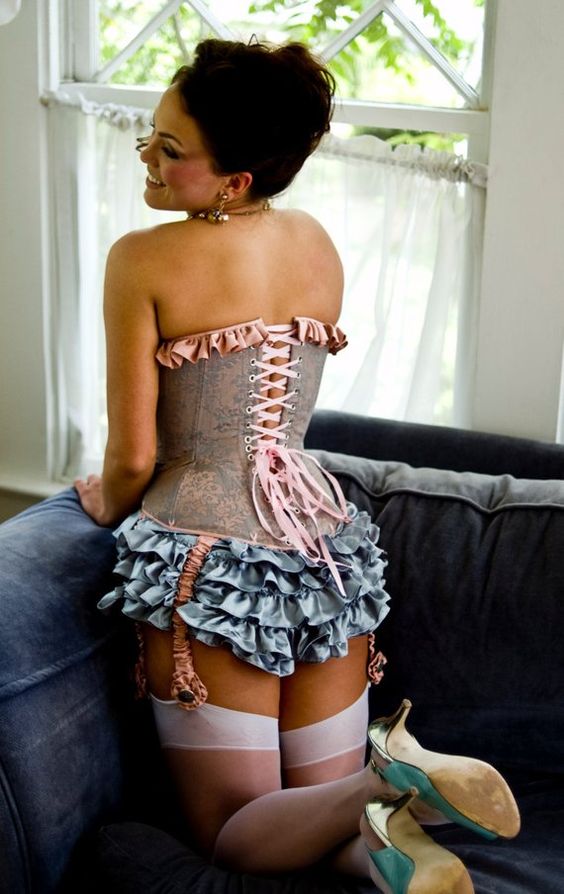 Right after cotton, these panties started getting a satin makeover. The shiny elements not only made it look posh but also help make its way into luxe lingerie. In fact, women of those days flaunted great pride in owning one.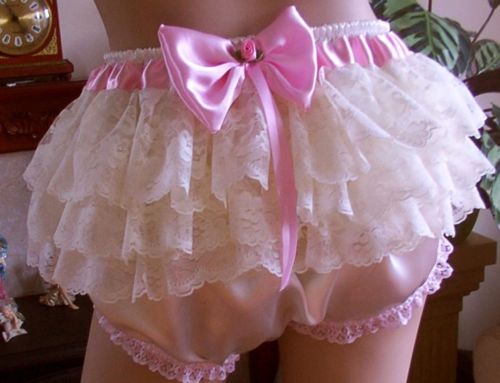 While shiny shimmering fabrics made it big in the panty market, it was pretty heavy compared to its cotton counterpart and needed a breakthrough. And who could have done it better than lace? Yes, lightweight lace scallops replaced satin and ruffled panties looked sexier than ever.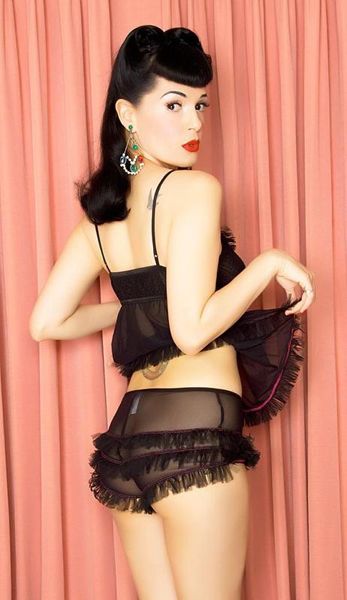 Several lingerie brands even included these in their bridal and honeymoon collection mainly for its steamy outlook. While some looked at it with raised eyebrows, the others glorified its appearance; however, it still remained a controversial undergarment.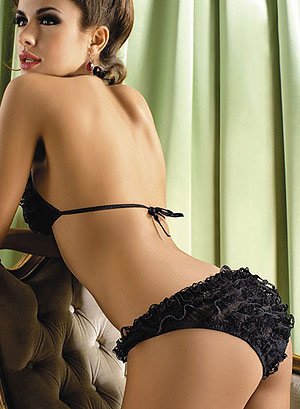 Ruffled panties were at the verge of extinction when things got modernized and designers started introducing frills in everything from bikinis to g-strings. That's when these undergarments started gaining world attention all over again.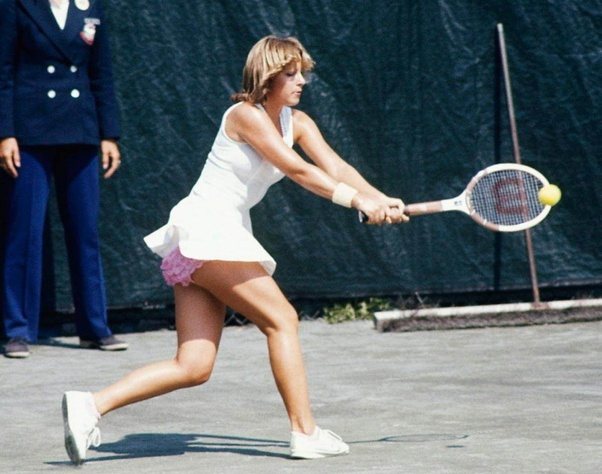 It's great to see that a Tennis player in this click has actually ditched sports shorts and have opted a pair of pink ruffled panties to go underneath her skirt. This is not something that we see every day and went viral on the Internet for combining sports and fashion. This is the kind of empowerment we need, don't we?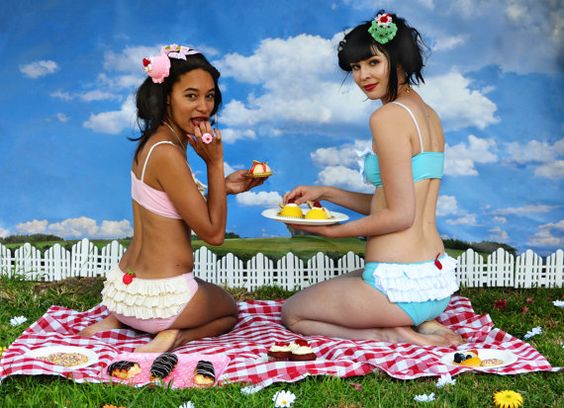 So, if you have always refrained from buying frilly panties, it's time you move out of the shell. Yes, we do agree they are incredibly hot, but, you can actually put them to other practical uses as well.