Every mom needs extra comfort, care, and warmth during pregnancy, childbirth, and postpartum. The level of comfort should be even greater during the time of nursing. Nursing bras are specially designed undergarments to ease a lactating mom's feeding experience. Right from the structure of the cups to the placement of back hooks, every feature of a nursing bra is carefully designed to offer a sense of ease to the wearer. The gleaming highlight of a nursing bra in comparison with a regular bra is its access to feeding. Trying to unfasten the bra in one hand along with holding the baby in the other is tedious. This is why nursing bras are provided with easy-open buttons, front zippers, or cups with side openings for faster clasping and unclasping.
Different Types of Nursing Bras
Here's a list of the different nursing bras tailored for different needs.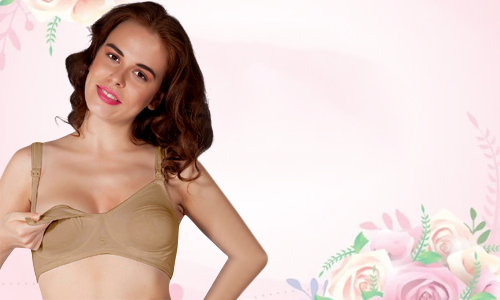 Heavy breasts and breast engorgement is common whilst breastfeeding. Unpadded nursing bras are for those mothers who prefer breathability rather than support. The single-layered cups are easy on the skin with typically no constriction. As mentioned above, the front openings in an unpadded nursing bra can be in the form of buttons, hooks, or zippers.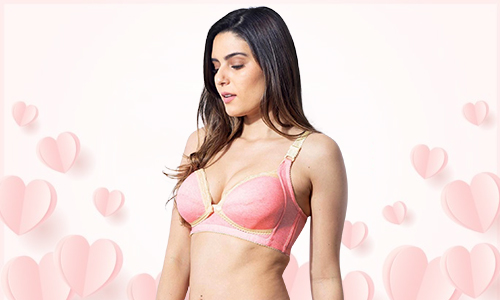 Padded nursing bras are beneficial in more ways than one. (1) The soft padded cups absorb leakage and ensure you feel dry all day long. (2) The foam padding protects your heavy breasts and supports them from sagging. These soft padded nursing bras can either be wired or wireless.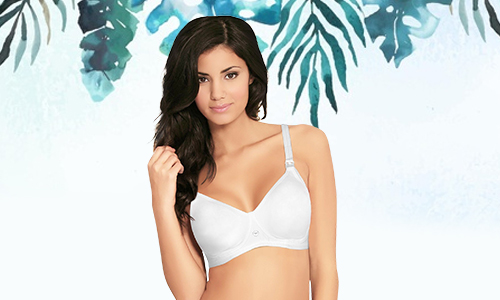 This is one of the most opted for nursing bra styles by moms across the globe. After all the body has gone through during pregnancy and childbirth, all a new mother seeks is a comfort bra that is barely there. Choose nursing bras with wirefree cups if you are worried about clogging of milk ducts.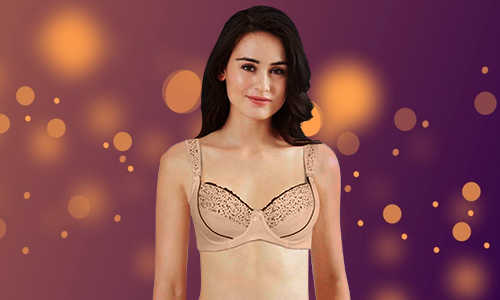 Not every nursing need is the same. You can also find nursing bras with underwires to lift saggy breasts due to heaviness. But, it is advised that underwired nursing bras should be worn only after the milk flow is regularized which is typically at least a few months after childbirth. However, don't opt for an underwired nursing bra if you aren't comfortable with it.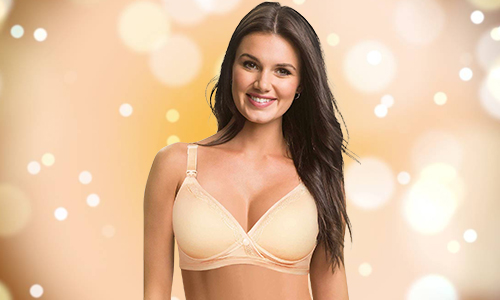 Nursing bras without seams are most preferred when close-fitting dresses are worn. A nursing bra being seamed or seamless have less to do with comfort and is more inclined to the type of outfit you are wearing.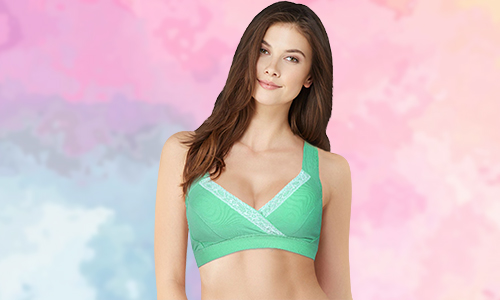 You can find seamed cups in traditional nursing bras. Usually nursing bras with seamed cups will have side flaps for easy feeding. Seamed nursing bras can be both padded and unpadded. These nursing bras can also be used to enhance bust shape with ethnic outfits.
Being one of the most recommended bras for feeding mothers, sports nursing bras are comfortable, supportive, chafe-free, and allows free movement. The epic advantage of sports nursing bras is that their straps are wide enough to avoid digging into your skin. Moreover, sports nursing bras with racerbacks help your shoulders bear the heaviness of your sensitive breasts and protect from sagging.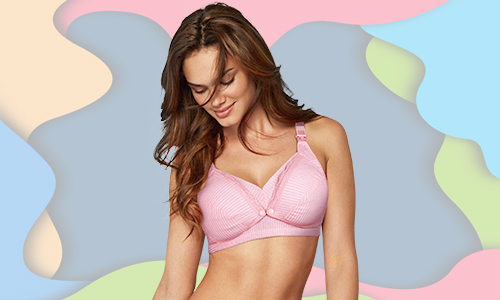 Plus size nursing bras are specially crafted for nursing moms with larger breasts. With broadside wings and accommodative cups, breast support is taken care of. The plus-size nursing bras are also tailored carrying 3 to 4 back hooks for additional comfort.
Breast Pumping Nursing Bra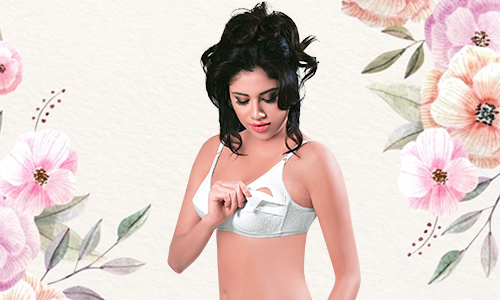 A great asset to working moms, breast pumping nursing bras is provided with access to help you with pumping without having to remove the entire bra. Breast-pump bras are gaining popularity among new moms for convenience and hygiene.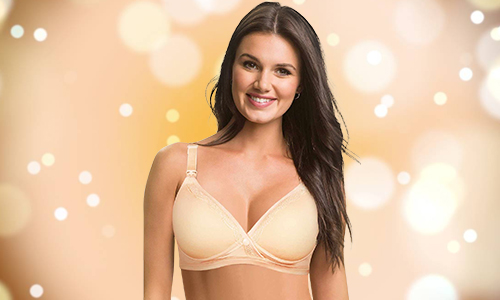 A sleep-time nursing bra is the best gift a mom can get herself. With a newborn, there'll be a whole lot of sleep-deprived nights and the best way to soothe the tired soul is to use a sleep-time nursing bra. These bras are usually soft, breathable, and are completely fuss-free for a relaxed feeding time.