Wave goodbye to ill-fitting underwear because Shyaway's on the case!
Designed to make you feel gorgeous, our latest glamorous lingerie collection for women has you covered. Whether you are looking for a sexy new bra addition, a special matching set or simply some new activewear, we have the goods ready and waiting at prices you will struggle to find elsewhere!
Here, we want to show off a few of our glamorous lingerie (best sellers), to give you some seasonal style inspiration.
1. Candy Bra Collection: A Pop of Colors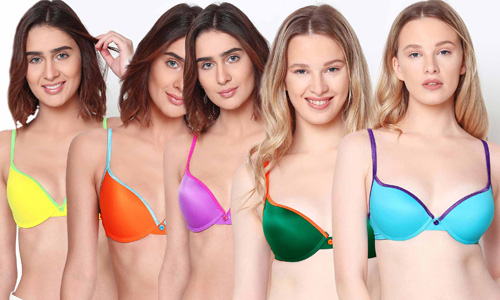 If you want to add a blast of peppy colors to your lingerie wardrobe, then our candy bra collection is just what you need. One of our favorite plunging neck bras that strikes the right balance with its bright and bold combination of shades. These color bras are available in the shades ranging from electric yellow, forest green, dazzling lavender, baby pink, aqua blue, hot pink color bra, and sizzling orange.
2. Sheer Lingerie: The Timelessly Elegant Lace Bras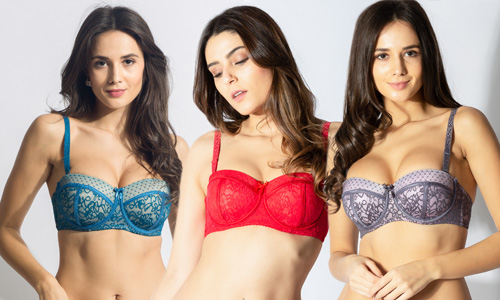 Knock yourself out with our range of oh-so-sexy lace lingerie. This selection of bras is designed with sheer transparent lace and beautifully detailed with lace embellishments for an irresistibly romantic feel. The intricate lace wraps assure a chafe-free fit and impossible delicacy on the skin.  These pieces are renowned for dedication to romance, intimacy and sensual craftsmanship.
3. Start Early with Our Beginners' Bras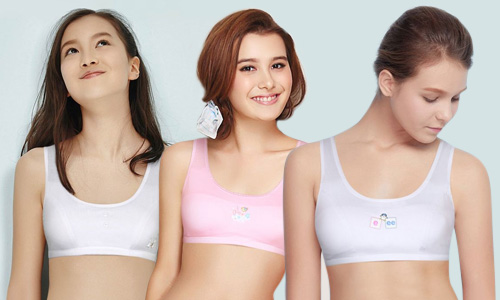 Teen babes are not left out.
Stock up on great quality girls' intimate wear with our range designed for teenagers. We believe in celebrating your development and keep the collection of beginners' bras super affordable, stylish, cool, functional, and most of all, supportive.  
Celebrate growing up with our beginners' bra that supports your changing shape, shows your unique personality and style.
4. Active Wear Collections: Jackets, Shorts, Leggings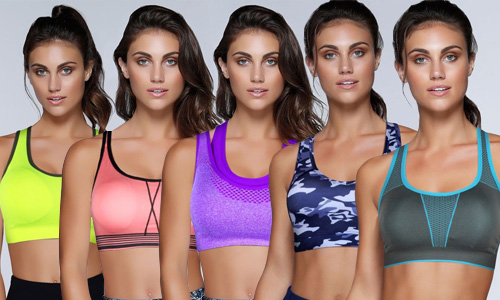 Hitting the gym? 
What to wear to the gym?
Don't forget your sidekick – activewear (for women)
Get fit and stay fashionable this season with women's sportswear from Shyaway. Supporting you whether you're running, cycling or doing jumping jacks, it'll keep you comfortable and confident. We've got every design you can think of including racerback, cotton and padded styles. Also, we've got a versatile collection of comfortable and practical sports leggings and jackets for indoor and outdoor workouts.
5. Printed T-Shirt Bra Manias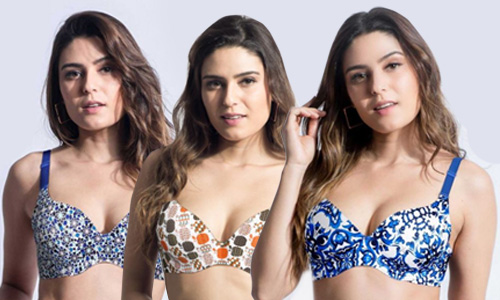 No underwear drawer is complete without a couple of essential t-shirt bras to wear when the occasion calls. Well, we got an array of chic printed t-shirt bras for you to choose from. Our selection of quirky printed t-shirt bras will make you feel comfortable, stylish and oh-so savvy
Add pretty prints to your glamorous lingerie collection as it's a feminine option for daily wear, which are under such incredible offers that you'll be able to purchase one in every color.
6. Snooze in Sexy Babydoll, Style Nightwear, and Sleek Chemise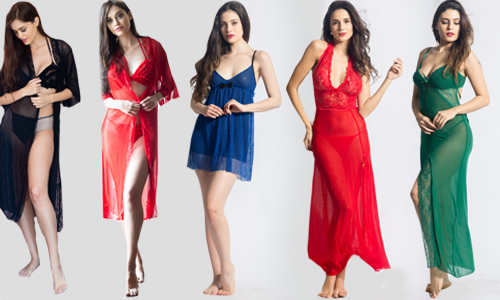 Want to feel as comfortable as a baby in your nightwear? Look no further because we've got a huge range of snuggly pajama sets for those sloth-relaxation experts who know how to nap in style. You can stay stylish even when you're catching up on hard-earned beauty sleep, wearing our pretty shorts set.
Choose from cutesy colors and prints, or go ahead and wow in a sleek chemise and sexy babydolls: we've got all the styles to keep you looking effortlessly refreshing and gorgeous from dusk till that bed-headed dawn!
 Do you want to get your hands on any of these trending treasures?
Check out Shyaway.com and grab these hottest and comfiest styles online before they sell out.