" Flaunt a statement with this alluring New Year lingerie,
Take the center stage and cheers to the new decade!"
What kind of style you like flaunt on this New Year's? You wonder. 
Well, have champagne; dance to loud on hip hop music with a sensual dress.
Looking for one kind of popular costume and sexy lingerie to hit the party? You will hit the right mark on glamour with Shyaway's New Year's party lingerie! 
This New Year's Eve what you got to wear? A silver metallic wrap dress, bodycon, or what? Go glam to sexy this 2020! Try not hard! Here are some sensational new year's outfit ideas 2020 to own a dynamic look for various events.
Shyaway's Awe-Inspiring New Year Lingerie Collection!
Aren't you delighted and very excited to welcome the New Year? To show off your statuesque beauty with tempting attire, you need to pair up with the right lingerie, right? 
Well, My lady! You have landed in the right place! Our new year lingerie picks to make your outfit stunningly alluring, no denial that you be a red carpet royalty.
A most happening eve party can be celebrated with besties, bae or with family! Here are the top picks of New Year party lingerie which never break your bank.
With Besties
Ring in this New Year's Eve with elegant, sexy or bolder than ever lingerie. Go easy and party hard with your besties and grab the spotlight and take some selfies while chilling! Try out the top alluring sensuous bra according to your mood! Hit your bash with this sexy lingerie which never goes out of trend!
1. Bralette Allure!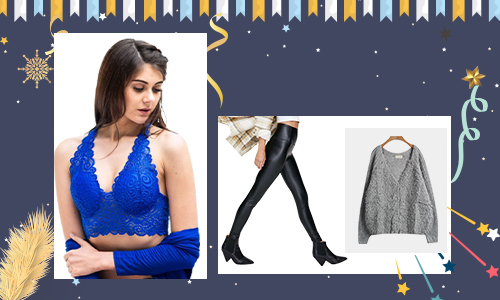 'Bralette with Plunging neckline is a cherry on the top of a cake!'
Layered lace, see-through magic becomes a sensation for the New Year's Eve party. Breathtaking bralette or a lace crop top is one of the sexiest wear.
Style Me– show off plunge bralette, pair up with fluffy sweater cardigans, faux leather pants with bold boots!
2. Sensuous Hit at the Cocktail Party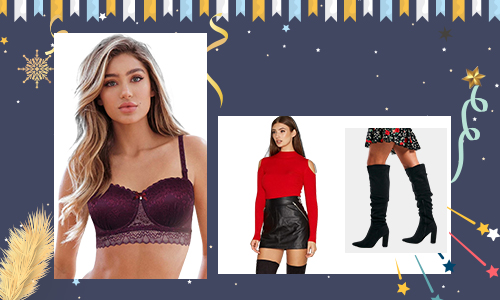 Is your BFF throws the cocktail party or planned to hang out in New Year's party? 
Whatever the events you must ready to take up the stage, just slip in on a sexy lace balconette bra to contour curves, the romantic touch and a sensuous hit is all you need for the cocktail party!
Style Me– style balconette bra with sheer top with a leather skirt and knee boots and you are all set to rock the party! 
3. Pj and BFF Night-In Party!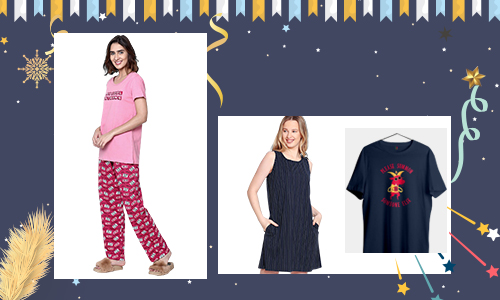 'Never underestimate the power of PJs.'
When your besties throw a Cozy Night in for New Year or a sophisticated themed party, grab wine and snacks or cookies…what crazy stuff you can carry along with sizzling cutesy pyjama set. 
Style Me– Get your PJ look with print pyjama and cute tees or grab a sexy nightgown and you are ready to have a pillow fight.
With Bae/Husband
4. Lingerie Set!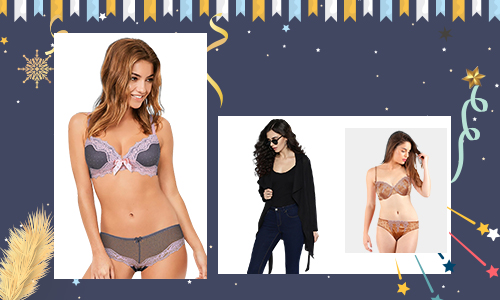 Are you looking for sassy or ultra-sexy lingerie to spend your New Year's Eve? Whether it's a date night or specially prepared night-in with hubby. Flaunt silhouette with a heart-melting lingerie set, a fanciest pair! The lace, sheer, mesh pattern is something libidinous! It will do the tricks!
Style Me– Carry mesh lingerie set with a sheer shrug which runs over your shoulder for that flirty look.
5. Babydoll- Sensuous Blow!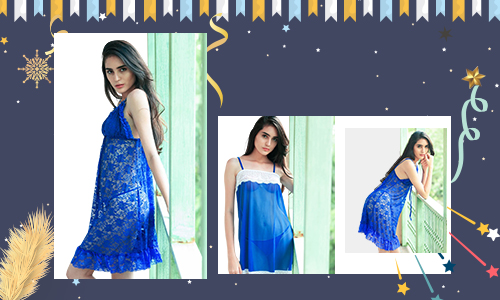 Do you desire to kick-off 2020 with bold, boho, or want it to be the sexiest? Babydoll adorns your personality more than you believe!
Baby doll does magic with no effort. When you are excited and going to throw intimate night in with your bae slip on a baby doll. The delicate lace accents will turn him on!   
Style Me– Carry as the way it looks!
6. Push-Up Affairs!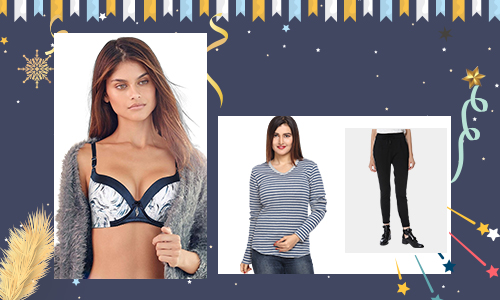 That sudden surprise of the family's New Year party where you are invited too! Maybe, a pack of card games, bonfire or a delicious dinner can be the plan to have a blast.
Want to Style your silhouette with gorgeous lingerie, admire your curves and own the feminine to flirtiest look with push up bra! Easy to slip in for last-minute ready-to-go events!
Style Me– Pair-up this deadly style of push up bra with long sleeve top and high-waist pants with boots!
7. Floral Play!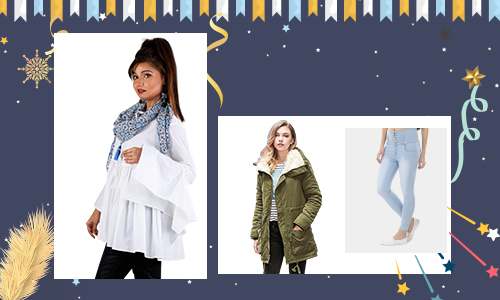 If you're not a New Year party person, it's better to stick around with family and throw a BBQ party! Adore the simplicity than dazzling. Wear a scarf with casual attire and you are sorted!
Style Me– Donning a scarf with a white top, denim jeans and winter jacket to step out for New Year party with kith and kin!
Its new year, the arrival of 2020, don't forget to count down! Grab this brand new look with perfect lingerie for New Year's Eve party!