Why add products to wish list?
It's simple.  If i like a product very much but my budget is a bit tight i save it in my wish list.  So that i can buy the same later without browsing over the entire website searching for the same.  Sometimes the size is not available for a particular product.  If i add in my wish list i can view now and then to check whether the size is available in the store.
Shyaway coral white stripes sleeveless nightgown

This night gown is so simple without those frills and flares which normally adorn a women's nightwear. I have all kinds, the lace overloaded, bows and embellishments types. But I was looking for something as cozy as this one which will give importance to comfort over grandeur.
Heyy…it has two built-in side pockets. It is a perfect sleepwear to lounge and stay stylish. Plus I can use the pocket to keep my mobile while wearing my headset on. This nightwear is something that I prayed for every night before going to bed.
I feel it is a perfect length for a night gown. Just above the knee and for someone who is petite it will be just below knee level which makes it very comfortable. It won't hamper my movement while I walk.
The fabric is made up of 100 percent cotton. From the way how it looks on the model it should be a whole new definition for comfort and ease.
Last but not least it is the right time to buy as it is available on Flat 20% offer.
Susie navy blue push up bra with satin straps 

This Tshirt bra is a perfect office wear. The cups are smooth. No seams running over the cups. It is an underwired, padded bra with level 1 padding which gives a little push to the curves . I can't believe it is available in 7 different lovely colors. I can practically choose from formal shirts of any colour to wear for office. As i dont have to worry whether my bra will be visible through the shirt. On seeing the neckline and back I can tell that it is perfectly crafted and flawless. The straps are wide apart so no embarrassment from peeking bra straps. I was never hesitant to invest in something that is so simple from the outside. Yet, very much functional when it is worn. It is on offer that if I buy 2 bras I get 2 absolutely free. How awesome is that? That way I can have all the colors in my kitty!
Shyle pale ivory leaf print scarf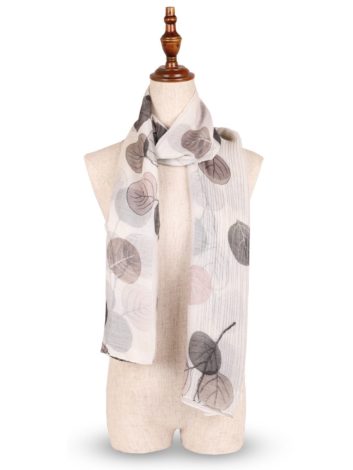 I am eyeing this pale ivory leaf print scarf since the day I saw it on the website. I have secured it to my wish list so it will not go out of my sight. It is guaranteed that it weighs light as air and feels soft as feather as it is made up of viscose fabric. A fabric which is that thin will obey my hands to drape as I wish. I am planning to wear it with my new black lacy top and with my brown boat neck tunic as it would give an awesome look. Thank god! It is still available.
Susie dusty blue mesh bridal  bra


First thing that attracts me about this bra is it's unique color. Honestly, I have never come across a sheer bra with dreamy pale sky blue shade so far. It seems like it comes directly out of a Disney princess's wardrobe. Have u seen the cute little bow on the double noodle straps at the front? If you haven't take a look at it now. When I first saw it I thought that it fits only on the model. But it is underwired and comes with side boning for good support and shape. Now I am like, oh yeah! I am getting it. For a bra which is crafted so elegantly I thought the price will be high. But to my surprise it is reasonably priced and also on excellent offer. If I buy two bras which are already on discounted price I will get 2 bras for free!
Conclusion
Ok ladies. So many lovely products to add in my wish list. But i have chosen only four of them for now.  And I have given my honest opinion on the lingerie items that i love. Now, am about to buy before they are gone.  I will meet you with different list of items later after filling my precious wish list.  It is time to fill my cart now!