Masks always come in the way while inspecting a peeping strap or to check if a low neck top has ridden too low for comfort. 
Obviously, you shouldn't get rid of a mask because you are concerned about your outfit. That's why these 7 lingerie essentials for every woman can help you corona-proof your wardrobe. 
Lingerie Essentials for Every Woman
Bras are supportive, easy-going, comfortable, accommodating, flexible, always there to have your back; doesn't this sound like the qualities of a best friend?? Yes, bras are your breasts' best friend, and here is how you keep these loyal buddies happy and healthy. 
# Bra Bags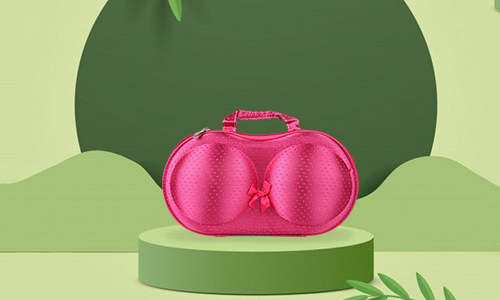 This is one of the most important lingerie essentials for every woman. Standing first on Shyaway's women's accessories list is a bra bag. Padded and underwired bras are usually more expensive than everyday bras or T-shirt bras. It is important to pamper them a little extra to extend their lifespan. 
Bra bags are made of two layers of nylon and polyester with a middle layer of foam to protect your stylish lingerie during travel and storage. The mesh designs and prints offer an uptight chic look. You get bra bags to go with your wardrobe theme or to match your travel suitcase. 
The good thing about bra bags is, one size fits all. You may be dad's little princess or a tomboy but there are bra bags for every occasion that suit your style.
#Bra Wash Bags 
Bra bags and bra wash bags are two different things. You may not need a bra bag if you don't travel much or don't have a lot of expensive lingerie that requires special attention. But bra wash bags are lingerie essential for every woman who has a bra. 
Second, on the list of women accessories is a bra wash bag. Most lingerie manufacturers recommend hand washing lingerie labelled as machine washable to extend their life. Yet, this is not always the case and the best way to toss your lingerie into the machine is by using bra wash bags. 
These nylon bags prevent your bras from tangling with other outfits or other bras, saving them from losing an eye/hook/ strap for that matter. 
Bra Necessities
Since we have covered all the important women's accessories to keep your lingerie safe and crisp to wear. It's time to look at a few bra necessities to upgrade your current wardrobe.  
#Detachable Strap Bras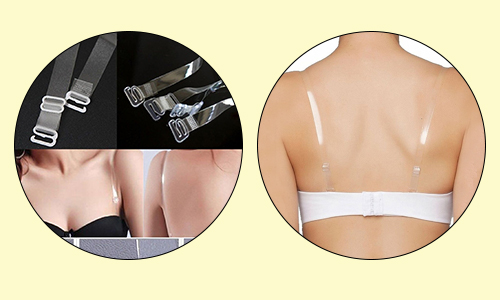 This isn't a separate buy but just a bra hack to follow while bra shopping. Shop for bras that can have detachable straps. These can be doubled up as racerback bras, cross-back bras, or transparent strap bras in a jiffy. 
They are economical and reliable at the same time. The best thing about detachable straps is, you can attach straps of different colours to any bra to match your outfit. You can quit digging through the laundry bag for a particular shade every morning. 
#Transparent Straps
Transparent straps take up a crucial space when it comes to women's accessories. We all love to stay in trend and at present, off shoulder, cold shoulder, spaghetti straps are the cool babe norms. 
Sport any detachable bra with transparent straps. Remember, transparent bra straps do come with a catch ladies,
Transparent straps can snap at any time if you are someone who sweats profusely.

They can get yellow faster if you are an extensive user of body lotions. 
So, it's always preferable to have a couple of these stashed in your bag for emergencies. We don't want a wardrobe malfunction in between a date now, do we?
#Bra Clips 
How are you going to make your detachable bras into cross-back backs? Bra clips are the way to go. They are cute, affordable, and useful. 
Clip your straps together if crisscrossed straps give you a rash. Bra clips are available in various colours to go with your activewear and they are highly durable too. 
#Nipple Covers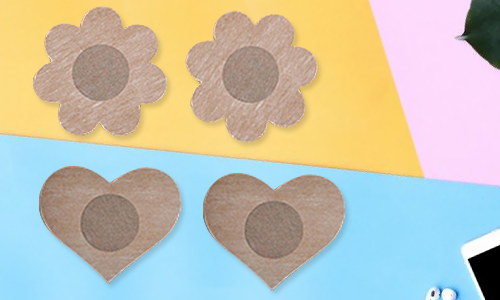 Nipple covers and bras are winter's cuddle buddies. These stick-on nipple covers can get rid of that awkward poking nipple easily. Silicone nipple covers are durable, skin, and eco-friendly.
The high-quality adhesive keeps them in place throughout the day. Nipple covers are reusable and easy to maintain too, all you have to do is show them under running water to keep them clean.
#Stick On Pads
Get on with your craze for sheer tops and blouses because reusable stick-on pads have your back. Stick-on bras are lingerie essentials for women who prefer white and sheer outfits over everything else. 
These high-grade silicone pads with adhesive can hold your breasts in place without being peaky pests under outfits showing too much skin. Similar to nipple covers, stick-on bra pads are low-maintenance women's accessories.
What are you waiting for? Shop all these lingerie essentials for every woman from Shyaway now and don't forget to get those lucrative discounts on women accessories.