New Year is just around the corner. By now,  you would have set your resolutions for the approaching year. Why be monotonous with the age-old healthy diet, exercise, and weight loss ideas when it comes to the resolution? Shyaway suggests its happy customers try something refreshing! Start this year with the best lingerie from Shyaway and let this small change benefit you more than you figured!
Aim to resolve to:
1. Meet the Lingerie of Your Fantasy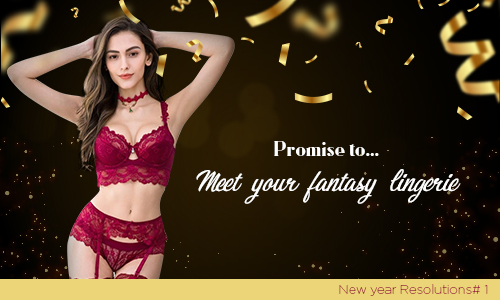 We know how tiring it is to find the perfect lingerie. Every woman has her dream lingerie that she desires to flaunt with glamour. This new year, greet your fancy lingerie from Shyaway with a welcoming smile!
2. Let Go of the Old, Get the Glow of the New
It is that time of the year to buy your favorite new lingerie with offers flooded everywhere. It is time to throw away the old and give way to the new lingerie. Find your newer version with new arrivals from Shyaway.
3. Make Everyday Special with Lavish Lingerie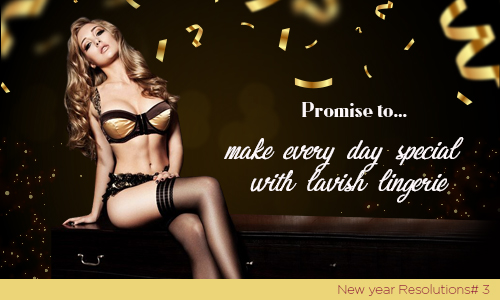 Break the practice of reserving expensive lingerie only for D-days. Get lavish lingerie from Shyaway with exciting offers and make everyday count! Not a costly promise as Shyaway offers you the best luxurious lingerie at affordable prices.
4. Organize the Closet for Easy Access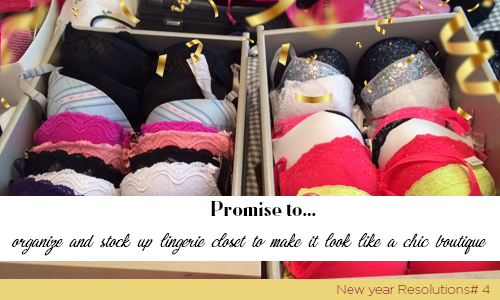 Is it your daily ritual to search for misplaced lingerie? Then it is time to declutter your wardrobe. Choose the fitting ones, stock it up in your closet and make it look like a chic boutique! Try to organize the wardrobe neatly after every use.
5. Laundry Your Lingerie with Care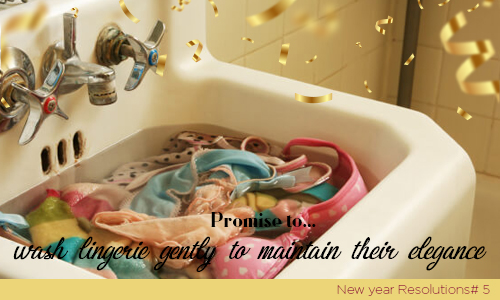 Don't be careless in washing your costly investment. Washing them gently will make them last longer and maintain their elegance. This new year, resolve to either hand wash the lingerie or launder it in the washing machine responsibly.
6. Get Fit with the Right Fit Sports Bra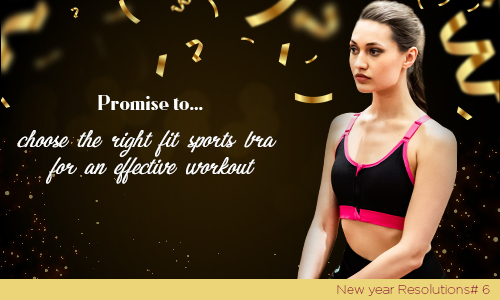 The most familiar resolution everyone marks first in the list is to hit the gym. The sports bra will pave the way for an effective workout with extreme support. Equip yourself with classy sports bras from Shyaway before hitting the gym.
7. Drive Your Man Wild with Trendy Sexy Lingerie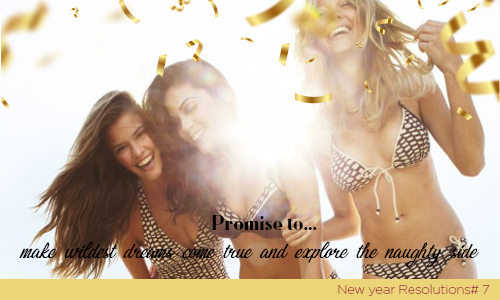 Make your wildest dreams come true this new year. Get in touch with your naughty side with Shyaway's sexy lingerie.
8. Pledge to Donate Unfit Lingerie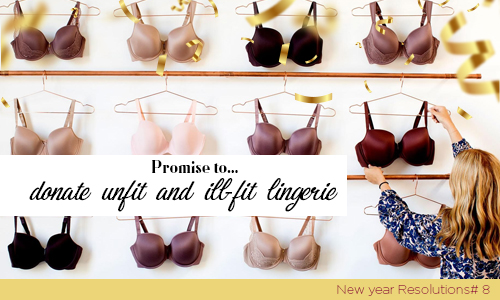 When your lingerie have outlived their usefulness or if it is ill-fitting, donate them to needy women that will make a difference in their lives. Also, this would give you the much-needed space in your wardrobe.
9. Don't Just Set the Resolution. Hit It!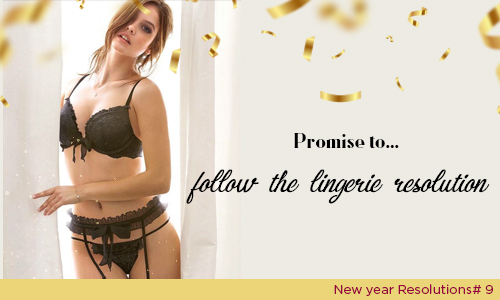 Easier said than done! Finally, resolve to follow these resolutions before listing them down!!