The rainy season is here! Confused what lingerie to wear under an outfit? It is time to revamp your lingerie wardrobe with some amazing monsoon bras. Your lingerie needs to match up your outfit as well as the gloomy weather. We have come with some fashionable and comfortable bras for this monsoon.
Top 5 Women's Bras for this Monsoon
Here are top monsoon bras that keep you ahead of the fashion this season. The Seamless padding, fun prints, and vividly hued bras are perfect complements to rainy days. There are a plethora of styles to choose from! You can elevate your look with these five monsoon bras and stand out as a fashion pro!
Seamless Push-Up Bra for Monsoon
Step out in style even if it's pouring!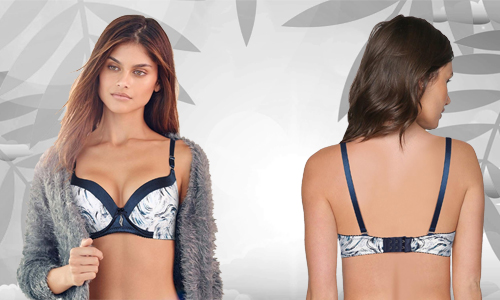 Be monsoon ready with this printed push up bra. It is designed to offer extreme comfort without compromising on style. The seamless cups don't let the bra lines show. Opt for a seamless push-up bra to slay the monsoon look. It can be worn under any dress especially for a date, work (or work from home), or)for a casual day out. Make smart monsoon-wear options with this amazing seamless printed push-up bra!
Pick Nude for Monsoon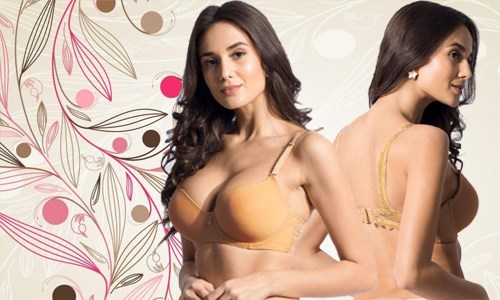 Opt for an iconic nude hue bra, it will stay hidden underneath your dress. If you love walking in the rain, go for nude hue with no visible bra lines. Nude molded bra is made to contour your curves flawlessly because it is crafted with seamless and pre-formed cups to offer a rounded shape to breasts. It's a great addition to your monsoon lingerie drawer; you can pick this bra to wear under any dress without any second thoughts. The nude bra can add an oomph factor to your monsoon outfits.
Padded Bra Is Must for Monsoon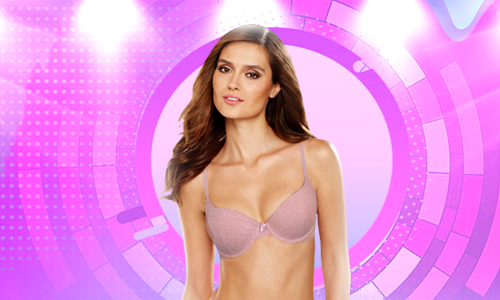 Padded bras are always the best go-to option during the rainy season. It offers the perfect look, without revealing bra lines. It is specially designed with a medium level of padding and made with underwires to offer ample support, fit, and comfort. Melange hue tempts you to make a fashion statement under your stylish dress. Shyaway's padded bras do wonders on your look and mood in this gloomy weather.
Vibrant Hue to Look Fresh This Season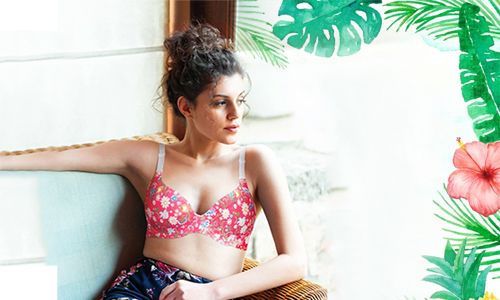 Seamless t-shirt bras are a permanent staple to your lingerie wardrobe. Opt for brightly colored bras that will dispel the gloom. This t-shirt bra is made to complement your rainy weather look. It provides a flawless look under any outfit, ensuring optimal support and comfort all day long. Our printed t-shirt bra creates a smooth silhouette under your fashionable monsoon clothes.
Green Push Bra to Bright up the Monsoon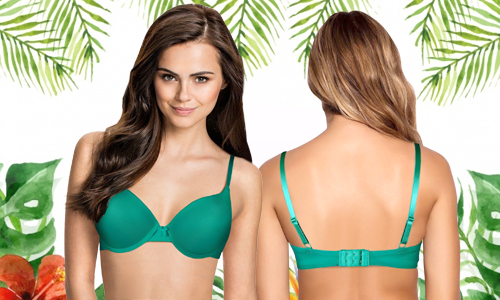 Your rainy ready look needs more comfort, opt for a green hue push bra to feel supported and secure throughout your rainy day. A push-up bra is the best to accentuate your cleavage when you go out for a party or any special occasion. It is made with three levels of padding, seamless cups, and wide straps. Even if you get wet in the rain it will dry up in no time!
Tips to Buy Monsoon Bras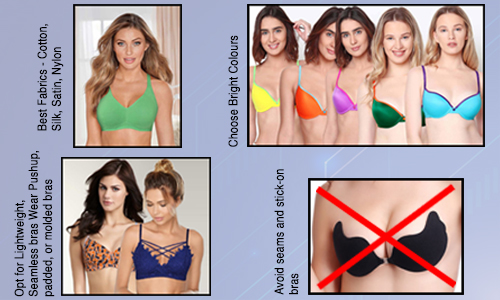 Look at these rainy day tips to deal with those grey skies.
Cotton, silk, satin, and nylon are the best fabrics for this monsoon that dry fast. Pick any of this material.
Go for bright colors that compliment gloomy weather.
Opt for lightweight, seamless, and padded bras.
Choose to push up, padded, and molded bras to flaunt stylish.
Avoid seams and stick-on bras especially when you go out in the rain.
Look for the right bra size according to your outfit.
Conclusion
Monsoon calls for the best fashionable lingerie collection. Upgrade your lingerie wardrobe with these five monsoon bras to attain the timeless look. Grab the most comfortable and stylish monsoon bras to look gorgeous without worrying about visible bra lines. Fill your lingerie wardrobe with vibrant and nude hues that add more glam to your look. Buy on-trend women's bras for this monsoon to rock this rainy season.