No bra is meaninglessly made. Each bra style has been designed to keep comfort, functionality, dress type, and occasion in mind. Have you ever wondered what a bandless bra is? Most bras have a band beneath the cups and also in the centre of the bra, which connects the back and the wings. A bandless bra is crafted with less fabric below the cups. If you haven't heard about banded or bandless bras, this blog is for you because you never know when you need them. Learning the differences between banded bras and bandless bras will help you understand which one is better for you
Banded Bras vs Bandless Bras: Which is the Best Style For You?
If you are sceptical to figure out which is the best option for you? Then learning the difference between banded and bandless bras may help you get a suitable bra style for your unique shape.
What is a Bandless Bra?
A bandless bra is a type of bra that doesn't have additional fabric underneath the cups. The main features of a bandless bra are lower cut wires and less fabric under the cups that provide a lighter look. It promises to offer the same comfort, shape, and support as your normal bra. A high-quality bandless bra gives your bosom the perfect shape and extra support. They are available in various sizes, colours, and shapes to meet your style. It is also ideal for all bust sizes, including women with the largest bust.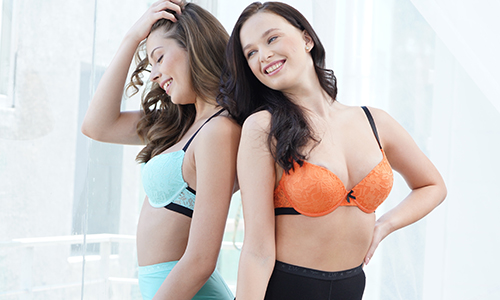 What is a Banded Bra?
Banded bras come with more fabric below the wire or seam of the cups and also under the centre gore of the bra that extends towards the hook and eye closure. The fabric design may vary from one bra to another. In a longline bra, the band may extend a few more inches from under the cups. Banded bras offer dig-free comfort as it is cushioned or lined with additional fabric. 
Banded Bras vs Bandless Bras
Banded bras offer sleek silhouettes and more support with their extra fabric. It also offers support. However, a fuller bust may get better shape and lift from banded bras. They offer plenty of comfort because some of the bras may not have underwires. A banded bra is best known for offering stability and extra support for all cup sizes. Wearing wired banded bras throughout the day can hurt your breast tissue and may poke the skin. 
If you have a short body, you should opt for bandless bras because banded bras can dig into your stomach when you sit down. Banded bras make you feel more secure and comfortable with their band styles.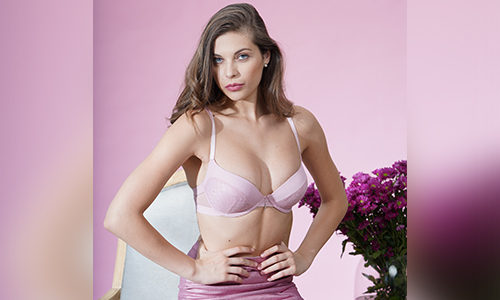 The bandless bra has less or no bra band whereas banded bras have extra fabric under the cups to create the perfect shape and offer plenty of support and comfort. 
Both bra styles are suitable for women of all shapes and sizes. If you need more support then opt for banded bras if you are looking for something lighter and comfortable then a bandless bra is most suitable for you.
So which bra style would you choose? Whether you pick a banded or bandless bra, it should be based on your bust shape, body type, and personal comfort choices. Shyaway exclusively provides a plethora of banded and bandless bra styles to fulfil your lingerie requirements.