Do not let your regular bra spoil the beauty of strapless outfits!
Like regular bras, women have a love/hate relationship with strapless bras. Despite the fact that a strapless bra is not comfortable to be worn all day long as it has no shoulder straps, women still opt for this bra. If you are curious why strapless bras are so popular nowadays, you should learn the benefits of a strapless bra first.
A strapless bra is the only bra that can make you look flawless under your off-shoulder and strapless tops, blouses, tube tops and dresses.
What Is a Strapless Bra?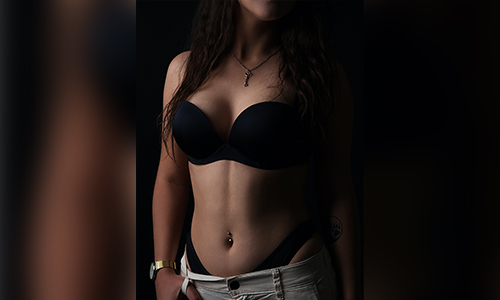 It is a bra that is particularly equipped to pair with your off-shoulder outfits. It has a thicker, wider band, under the wire and smooth moulded cups to provide the support you require under strapless attire and has no shoulder straps. So 80% of support will be provided by the bands.
Can I wear a strapless bra every day? You should opt for comfy everyday bras for regular use. Without straps, strapless bras can't be worn for longer hours. It lacks additional support and can't contour the shape of the bust that may lead to breast sagging.
Benefits of a Strapless Bra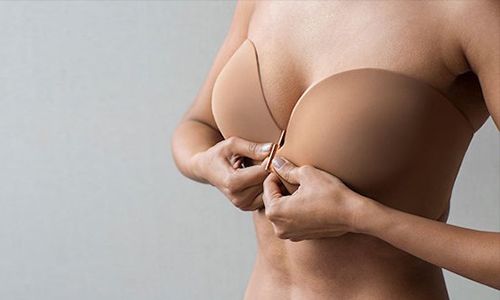 Scroll down to find the benefits of strapless bras to find the perfect piece.
Stop Worrying It Has No Straps
No straps, no tension!
Raise your hand if you tried numerous DIYs to keep your bra straps hidden under strapless dresses. Most of the women don't like when the bra straps show under strapless outfits and they find it ugly or call it a fashion disaster.
Therefore, women choose to wear strapless bras with off-shoulder outfits. This is how it becomes the ultimate solution to all strapless outfits. Wearing strap bras with off-shoulder dresses may reduce your confidence. So if you want to flaunt your strapless outfit look with confidence, a strapless bra is a must-buy!
Say Goodbye to Rashes
For those women who have sensitive skin, this strapless bra is the saviour. Wearing a bra with straps for longer hours may develop itchiness on the shoulder that leads to strain marks. A strapless bra doesn't give any discomfort like a regular ill-fitting bra. A strapless bra is an ideal pick for women who are still searching for a traditional bra. Opting for a strapless bra may give less strain and adequate comfort to your bust.
As it has no shoulder straps, it won't develop any rashes and no worries about pulling breasts upwards.
Give Relaxation to Your Bust and Shoulder
Strapless bras are definitely a great choice when it comes to giving relaxation to your bust and shoulder all day long. Good quality strapless bras offer a comfy fit.
Easy to Maintain and Wear
No woman likes it when the shoulder straps dig into the skin and feel irritated. Only a strapless bra can keep you worry-free because you can wear a strapless bra effortlessly. It is easy to maintain.
Perfect for Plunging Neckline
A strapless bra is a staple for plunging neckline dresses. If you like your bra to be kept hidden under low low neck dresses or blouses, this strapless is an excellent choice.
Removable Straps
Many strapless bras come with removable straps so that you can re-attach them whenever you want and can wear them with any outfit.
Relieve Back Pain
Strapless bras help relieve a back problem and a scapular muscle strain. This bra increases the lift and also allows your shoulder to relax without losing adequate support. Many manufacturers designed stylish and supportive strapless bras, particularly for fuller bust women.
Today, you can buy a strapless bra for a big bust ranging from padded to longline styles.
How to Find the Best Strapless Bra?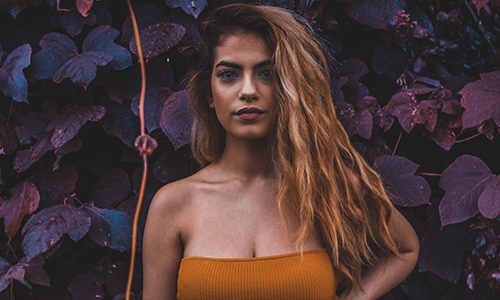 Struggling to find well-fitting strapless bras online? You are not alone.
If you want to avoid excusing yourself to the washroom to adjust the cups when you are at a wedding reception, find out what things you require to check while buying a good-quality strapless bra.
Firstly, you should invest in good-quality strapless bras.
Make sure the bra fits perfectly.
Check whether the strapless bra has a slide-proof band so that it can help stay put for longer hours.
Look for a long line of strapless bras that can give plenty of support.
Longline strapless bras are perfect for women with larger breasts as they can give superior support.
The band must have silicon or silicone strips to prevent it from slipping.
Check whether it has boning and extra hooks to ensure it's not going anywhere. The boning keeps the breasts up and multiple hooks and eyes give great support.
Now that you have learned the benefits of a strapless bra and how strapless bras work, we hope you find the perfect strapless bras online. Browse through our latest collection of strapless bras and enjoy styling your favourite outfits.