Best Fabrics for Underwear
When it comes to panty style, fabric matters!
Panties are the most essential undergarments in every woman's lingerie drawer. Every panty fabric will offer something you need. Some fabrics have opted while keeping comfort in mind, some are picked to deliver the style and fashion you have been looking for. Over the years, panties have gone through many changes. As a result, many new panty styles have been introduced to the world. Nowadays, panties come in many styles, colours and fabrics. In this blog, you will see what fabrics are used in making panties. When you want to buy panties, the primary choice will be comfort. It is common if you get distracted by fancy spandex and sensuous lace. But it is important to realize that those attractive panties are meant to be worn during your date night or honeymoon. Most panties are made of cotton, nylon, cotton-blend and spandex to meet every woman's need, style and also to match with outfits.
What's the best material for underwear? Like clothing, panties also require the comfiest and stretchable fabrics to make you feel comfortable. Cotton, nylon, spandex, lace and mesh are most commonly used to design panties.
Best Fabrics for Underwear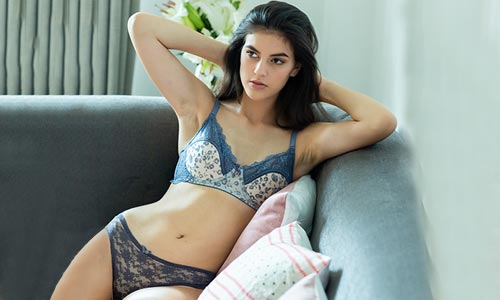 Want to know the best fabric for underwear? Before you stock up your lingerie drawer with a new collection of panty styles, scroll down to learn about the panty materials.
Cotton
Cotton is one of the best fabrics among other materials. It is appreciated for its breathable and sweat-absorbent ability. Cotton fabric is commonly used in panties because it helps stay dry and absorbs sweat to keep you cool and dry throughout the day. Cotton panties allow the skin to breathe during warm days.
Cotton Blends
Cotton blend is a material that is made with cotton and also contains other materials in it. Panties are crafted using cotton blended with lycra, linen, or rayon. For example, a cloth of 80% cotton and 20% lycra.
Nylon
Nylon panties have a silk-like texture that provides a smooth silhouette and you won't feel like you are wearing anything. This material is wrinkle-free and doesn't lose its shape. It is ideal for form-fitting ensembles.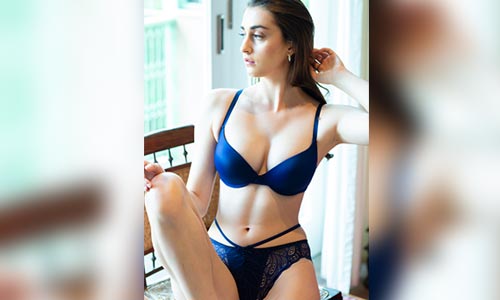 Spandex
Because of its stretchability, it can mould to the wearer's skin. Spandex is a popular fabric among women, particularly for female athletes. Spandex panties are designed to give the perfect balance of elasticity and comfort.
Polyamide
It is another popular fabric used in underwear. It is highly resistant to moisture than other fabrics but takes time to dry.
Lace
Many women like the comfy cotton feel, but lace always wins women's hearts.
Lace dominates other fabrics when it comes to luxury. Lace is a delicate material, made of linen and silk. Lace panties are specially designed to wear during special occasions-honeymoon, wedding or date nights and more. Lace panties are famous because they can make you feel sexier than ever.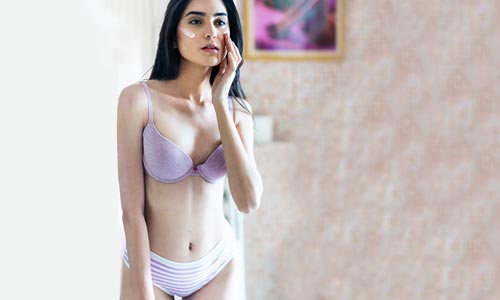 Mesh
Mesh is another delicate fabric used in panties. It is lightweight and gives a buttery soft feel. Mesh panties are designed to wear during warmer weather. A soft and breathable netting design will help you stay ventilated throughout the day.
Microfibre
Panties are made from microfiber due to their flexibility. They are lightweight and extremely soft on the skin. Microfiber panties provide the feeling of a second skin.
Polyester
Polyester is another common synthetic fibre. This fabric is used because it is colour and heat resistant and dries fastly. Polyester doesn't shrink easily. It has more elasticity than cotton. Its durability is commendable and is often used in functional underwear and sports bras because it doesn't hold moisture. It wicks away sweat from the body. But it evaporates rather than being absorbed by fabrics.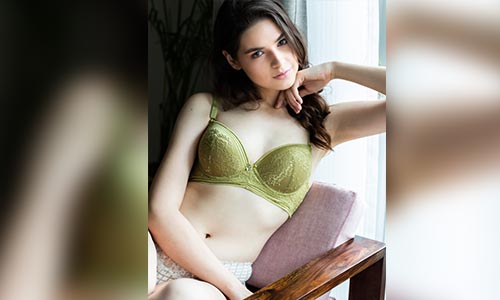 Now, you got to know why panties are crafted with various materials. Panty material matters based on the activity, occasion or outfit style. Cotton and cotton blends are ideal for everyday use as they offer the comfort you need. When it comes to activewear, look for polyamide and nylon-made panties. It is always better if you grab all these best fabric panties for yourself because you never know when they can come in handy!