Nobody likes bra lines that is why seamless bras are born.
Let the seamless bras flaunt your flawless look. It is annoying to see bra lines visible through your shirt. It is a blessing to have a bra that can give a bare-there feel and a seamless look. Seamless bras are one of the most essential bras in your lingerie wardrobe. It features moulded cups, a stitch-free design that makes them pair with almost every outfit from your wardrobe.
Seamless bras are typically tailored to offer a smooth appearance underneath any clothing. It was originally invented with the machine that should knit the bra in one piece. The cups undergo a heat press to mould. These cups help give a more compressed look. The best part is seamless bras come in every shape, size, colour and quality.
Shyaway's Seamless Bras That Don't Show Undershirts
If you are wondering how to keep your bra lines from showing through your dress, these seamless bras come to the resume. Read further to learn more about bras that don't show lines.
Seamless Everyday T-shirt Bras
Shyaway's t-shirt bras are constructed with buttery-soft fabric, smooth padding and have wire/wire-free to provide the second-skin fit. It will provide poke free comfort and no-spill coverage all day long. Its smooth and seamless moulded cups are soft on the skin and eliminate visible bras lines to offer a sleek look under any outfit. Its perfect fit eliminates bulges and lumps.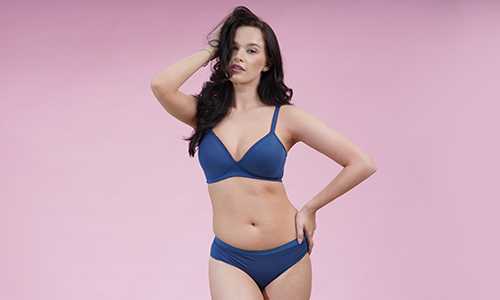 Despite creating an enticing cleavage, the pushup bra has a moulded seamless design to provide a rounded and fuller look under low-neck or plunging neckline outfits. It will smooth out your curves and also provides a rounded shape. Pushup bra is a sensuous and seamless bra that also helps avoid bra lines under your gorgeous garments.
Seamless Underwire Bra
Unwired bras are not only supportive but are comfortable and contour your shape to provide an attractive look. The seamless underwire bra has no stitch on cups, poke-free wire and smooth padding to provide the rounder look.
Seamless Wirefree Bra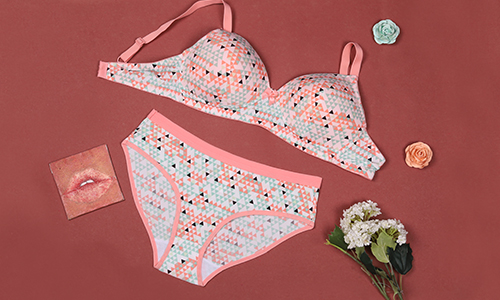 A seamless wire-free bra is one of the best everyday bras and its smooth cups create no visible line through your clothes. It is constructed to offer comfort, support and a flawless look under your everyday wear. It avoids digging, poking and gaping and provides a sleek silhouette no matter what you wear.
Seamless Moulded bra
It is another best seamless bra that'll impress you with its smooth moulded cups, flattering straps and elegant design. The moulded cups have no seams, making it the best choice to wear under t-shirts or any form-fitting attire. It will fit you perfectly and provide ample support, comfort and a smooth look under any dress.
Full Coverage Seamless Bra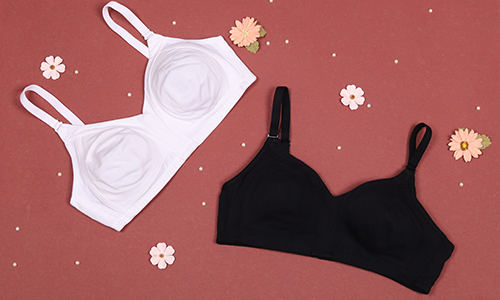 Meet our flattering, functional, and full-coverage bra. Get your cloud level comfort with full coverage bras, featuring seamless cups, breathable fabric and elegant design to make this bra style your everyday bra. With its full-coverage design, it smooths out your curves to provide full support all day long. A seamless full coverage bra is the best option for women with a fuller bust as it can reduce breast movement by providing complete coverage, support and lift.
If you want to win a flawless look every day, you must consider buying these amazing seamless bras to wear under any outfit. Browse through a plethora of seamless bra styles online that suit your style.