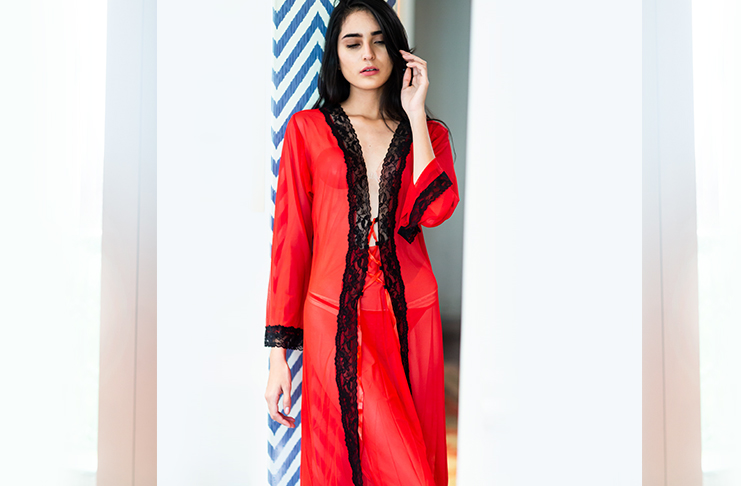 Who's up for some sexy Christmas lingerie?
Plentiful lights, frosty weather, snowy roads, and hearty presents is what Christmas is all about. This is probably the best time of the year to dress your heart out and set the holiday mood on fire. And, what could be more special than shopping for a handful of Christmas lingerie? The year might have been a bit dull, but you can still keep the chirpiness alive by investing in Shyaway's Christmas collection for the 2020. Here are some sexy Christmas lingerie options that will make your jaws drop.
How to Shop Sexy Lingerie for Christmas?
Go with the red and white theme.

Add an element of glam to your lingerie sets.

Shop lingerie sets in lace fabrics for a chic and luxurious look.

Flaunt gorgeous babydoll nightdresses from our bridal collection.

Pick romantic patterns and designs over regular ones.
10 Sexy Christmas Lingerie Sets to Buy in 2020
1.Susie White Lace Bralette Lingerie Set With Triangle Cups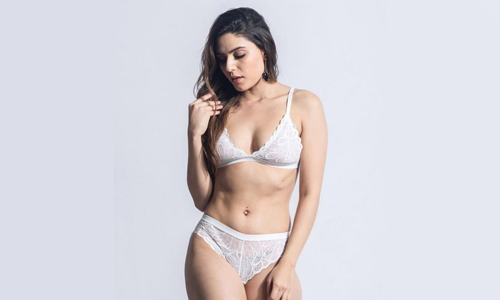 A breathtaking snowy white bralette and panty set that speaks luxury in every thread. The intricate lace detailing and scalloped neckline is all you need to keep the Christmas vibes up. An ultimate stunner for your special moments that should be added to your Xmas lingerie closet.
2.Shyle Red Embossed Cream Lace Padded Lingerie Set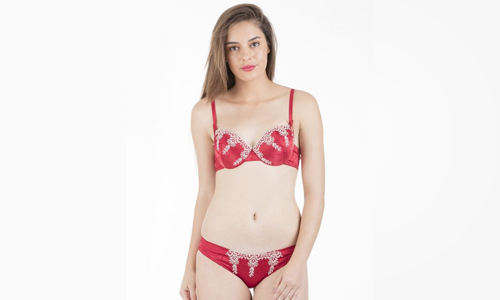 This rich red satin lingerie set from our Christmas collection is carefully crafted with exquisite embellishments. Tailored specially for newly-weds and honeymooners, this lovely bra and panty set is a perfect dose of vintage and drama. It is also undoubtedly one of the best lingerie sets of 2020.
3.Shyle Red Cross Back Lace Babydoll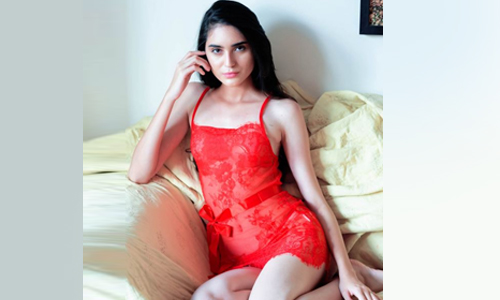 This steamy babydoll in gorgeous red is all you need to steal the show this Christmas. Spice up the holiday season by opting for this sexy nightgown.
4.Shyle White Low Back Mesh Babydoll With Organza Rose Embellishment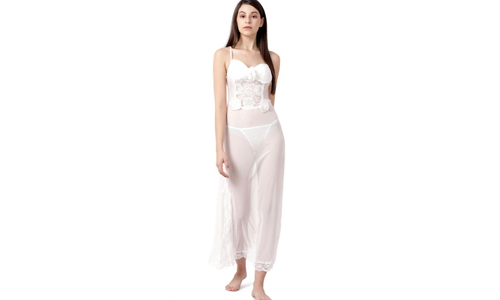 Give a lil' twist to your Christmas lingerie wardrobe with this elegant white babydoll dress that is simple, sleek, and scintillating. With a sheer body in mesh and padded cups, this maxi gown will up your glam game in no minute.
5.Shyle Red Lace Babydoll With Triangle Neckline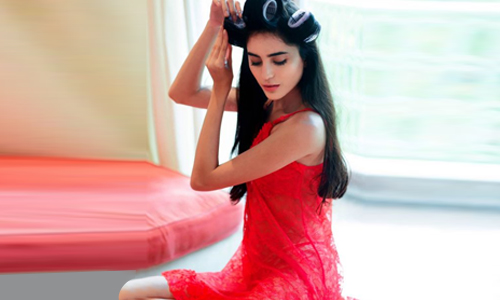 Being simple and effortless doesn't make this ravishing red babydoll less sexier than any of our other Christmas lingerie. The triangular neckline to be specific holds all the grace you'll ever need. 
6.Shyle Red Back Slit Mesh Sexy Babydoll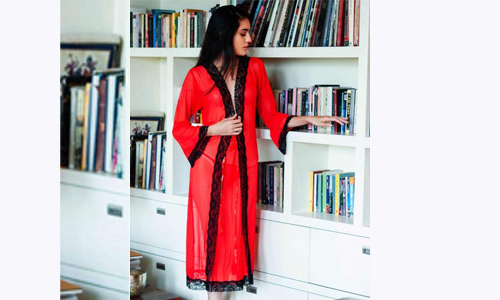 This timeless red and black mesh babydoll is a class addition to your sexy nightwear collection. The robe-style layering takes you back in time. 
7.Shyle Red Full Lace Sexy Transparent Camisole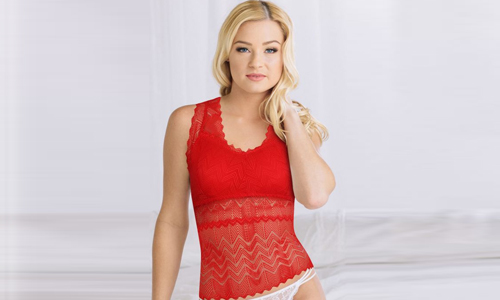 Who says camisoles can't be sexy? Our Christmas lingerie range surprises you with a fully transparent red camisole that is charming and classy all at once. If you aren't a fan of bra cups and metal hooks, this pull-over piece of lingerie is a must-have.
8.Shyle Salsa Red Lace Criss Cross Strappy Neckline Padded Bralette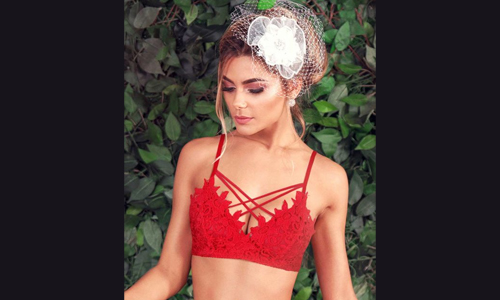 What's the point staying indoors when the city is up and running? Shop this red salsa style bralette and party hard this holiday season. Layer it with a fur jacket or an oversized cardigan to slay the Christmas look.
9.Shyle Red Fancy Back Full Lace Padded Wirefree Bralette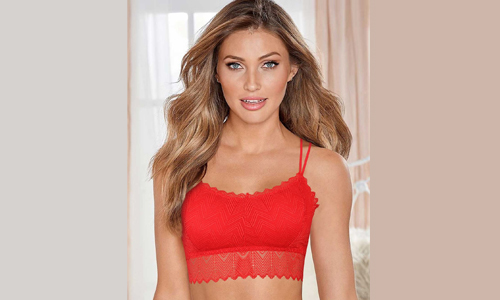 Another gorgeous piece of Xmas lingerie that is padded for a smooth and curvy bustline. Layer it with an outfit of your choice or simply complement it with a denim skirt or trousers for a fully-swag Christmas look.
10.Susie White Corded Lace Bridal Lingerie Set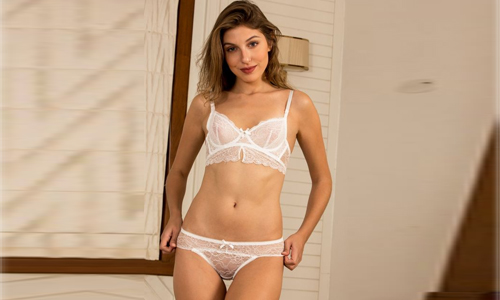 Valentine's day might be long gone, but there's always space to ooze some romance this Christmas. An elegant see-through white lingerie set that is dreamy and breathtaking. The beautiful longline bra crafted in opulent lace comes with a matching panty that is equally stunning.