Camisoles and chemises are popular choices for women's undergarments and sleepwear, they may seem similar at first glimpse, but they have distinct differences. This article will explore the differences between camisoles and chemises to assist readers choose the right garment for their essentials and preferences.
Two types of lingerie, chemises, and camisoles, provide ultimate comfort, flattering fit, and adaptable styling options. Both are essential for embracing the confidence and charisma of lingerie.
Camisole: Effortless Elegance and Versatility
Camisoles are featherlight, sleeveless covers with thin shoulder straps designed to deliver a comfortable and flattering fit. Camisoles can be worn as standalone tops, concentrated under blouses or jackets, or as sleepwear.
Here are some key points to consider about camisoles:
Design: Camisoles feature thin straps and give coverage for the bust area. They are generally fitted, but can also have a looser, flowy style. Camisoles frequently come in various lengths, from cropped to hipsterism- length, allowing for different styling options.
Uses: Camisoles are excellent for layering under other garments, similar to sheer covers or low-cut dresses, to add modesty or produce intriguing visual goods. They can also be worn as sleepwear or as casual covers paired with jeans or skirts.
Fabric: Camisoles are generally made from featherlight and permeable accouterments, similar to cotton, silk, or satin. This ensures comfort and ease of movement.
Style options: Camisoles come in a wide range of styles, including introductory solid colors, lace embellishments, and patterns. They can be dressed up or down depending on the occasion, making them protean additions to any wardrobe.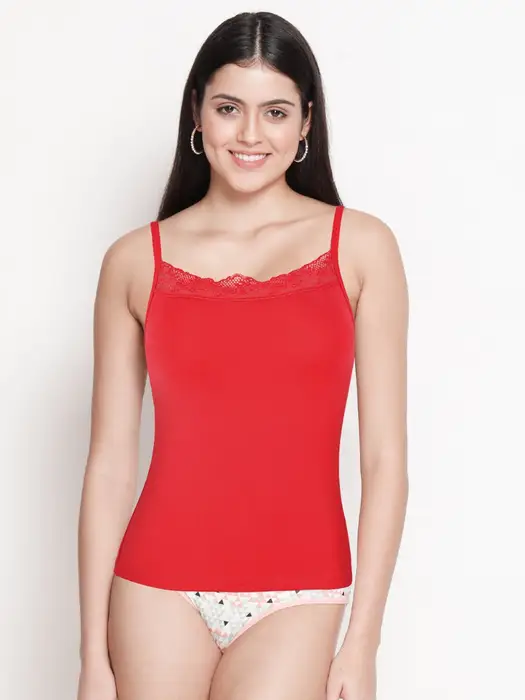 Chemise: Sophistication and Allure
The chemises or baby dolls are loose-fitting knee-length garments. Lightweight fabrics, delicate straps, and flowing silhouettes create a sensual and feminine appeal, perfect for sleepwear and intimate occasions.
Here are the key differentiating factors of chemises:
Design: Chemises have a looser and more relaxed fit compared to camisoles. They often feature adjustable spaghetti straps and can be slightly flared or straight-cut. Chemises may have decorative elements like lace trims or ruffles, adding a touch of femininity.
Uses: Chemises are primarily worn as sleepwear or loungewear. They provide comfort and ease of movement during sleep and are perfect for those who prefer more coverage than traditional pajamas.
Fabric: Chemises are typically made from lightweight and breathable fabrics such as cotton, satin, or silk. These materials feel gentle against the skin, ensuring a comfortable night's sleep.
Style options: Chemises come in various styles, from simple and minimalistic designs to more ornate and luxurious options. They are available in a range of colors and patterns, catering to different style preferences.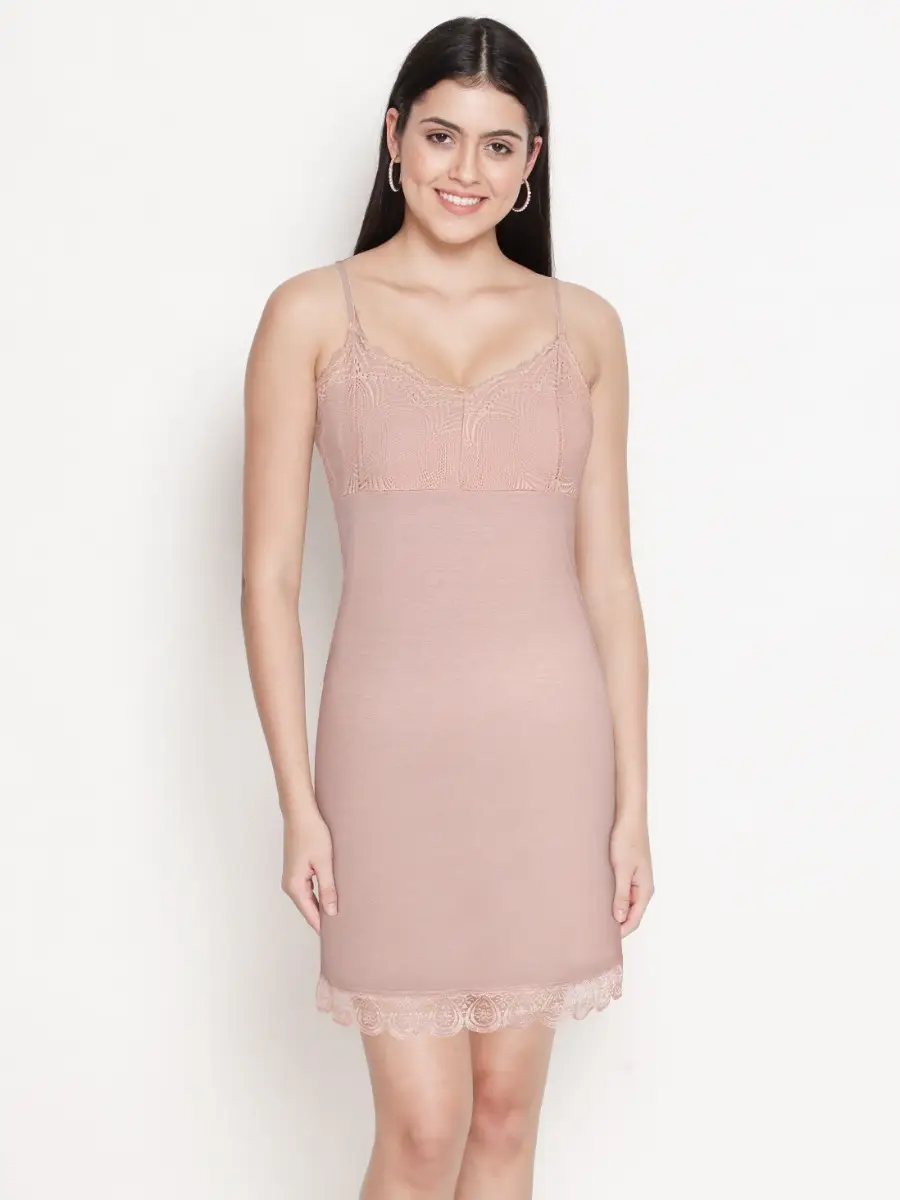 Decoding the Difference: Camisole vs. Chemise – Understand Two Lingerie Styles
Discover the captivating allure of camisoles and chemises. Unravel the key differences between these enchanting garments, empowering you to make a perfect choice.
Delve into this blog post to unlock the secrets of these timeless lingerie styles and enhance your lingerie collection.
1. Silhouette and Fit:
A camisole is a lightweight, sleeveless top that skims the body, offering a more fitted silhouette. It typically features thin spaghetti straps and falls to the waist or hips. The chemise, or slip, features a loose and flowing silhouette that falls to the mid-thigh or knee length, with wider shoulder straps adorned with delicate lace or decorative details.
2. Versatility and Purpose:
You can wear camisoles as undergarments, standalone tops, or layering pieces, which adds an extra layer of comfort and modesty to sheer blouses or low-cut tops. Designers primarily create chemises as sleepwear or sensual, intimate apparel. They intend to evoke a sense of allure and romance, often incorporating intricate lace, satin ribbons, or sheer fabrics.
3. Occasions and Styling: 
Camisoles offer a wide range of styling possibilities for both casual and dressier occasions. Pair them with jeans or skirts for a chic everyday look, or dress them up with blazers and accessories for a sophisticated ensemble.
Chemises, on the other hand, are perfect for special moments or when you want to add a touch of elegance to your evenings. Wear them for a romantic date night or surprise someone special with their irresistible charm.
Camisoles and chemises share some similarities, but their distinct features and purposes set them apart. Camisoles are versatile, lightweight tops used for layering or casual wear, while chemises offer a looser, more relaxed fit, making them ideal for sleepwear. Understanding these differences will help you choose the right style for your specific needs and preferences. Both styles offer a wide array of choices to suit your taste, so explore various brands and styles to find the perfect one. Happy shopping!