Satisfying your lingerie desires at an affordable price is our motto. The reason why Shyaway is loved by every woman is that we provide affordable, good-quality lingerie with the best lingerie offers. Spending a huge amount of money on a tiny piece of clothing (lingerie) can be frustrating. We understand your needs better, so we're offering irresistible buy 2 get 3 bra offers. You wished, we granted, our mega sale on lingerie is Just For Youuuuu!! Follow our online shopping guide steps to avail Shyaway's "buy 2 get 3 free offer."
Simple Steps to Avail Buy 2 Get 3 Free Shyaway Offers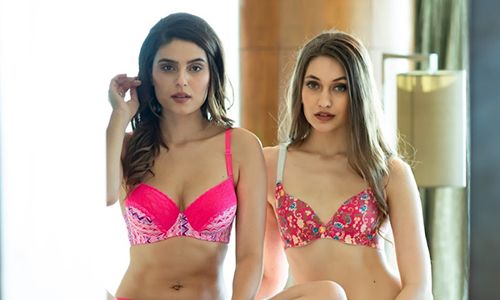 Step 1: First of all, visit our website Shyaway.com
Step 2: Click on the "buy 2 get 3 free offer" which is on top of our home page. 
Step 3: Browse through our plethora of collections and select your favourites
Step 4: Buy any 5 bras of your choice and add them to the cart.
(Make sure you choose the right size/style/fit)
Step 5: The highest amount of 2 products will be considered as the overall price.
Step 6:  If you're a new customer sign up to Shyaway/ if you're an existing customer you can directly login into the website.
Step 7: Now head over to "my cart option," which is on the top right corner of the page.
Step 8: If you have any active promo add in the enter promo code option or checkout available promo codes and just click on apply coupon option.
Step 9:  Once everything is done and if you're happy and satisfied with the cart, click "place order" to proceed. 
Step 10: Your shopping bag page will lead to the shipping address page.
Step 11: Fill in all required details correctly to proceed with your order.
Step 12: After completing your details in the shipping address. Click "deliver to this address."  
Step 13: The shipping address page will take you to the "review and the payments" page.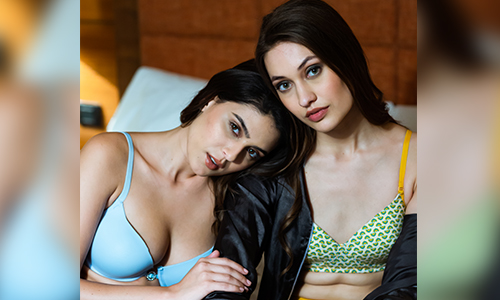 Step 14: You can pay using any of the payment methods- cash on delivery, credit/debit
cards/ Net banking.
Step 15: If you're choosing a credit/ debit card option, fill out the required information/bank details. 
Step 16: Once it has been done, click place order
Tadaaaa! your order will be placed with a buy 2 get 3 free offer. Easy breezy, right? Shyaway values your secret so we provide you hassle-free shipping with discreet packaging. Once your order is shipped you'll receive a confirmation mail and your products will reach your doorstep within 4 to 5 business days. 
Shyaway Lingerie Sale Online-  Buy 2 Get 3 Bra Collections
We know you're impressed with our buy 2 to get 3 bra offers. But do you know what all the bra collections we have and when to wear them? You can find a wide range of lingerie collections on Shyaway.com but here we're listed our best sellers.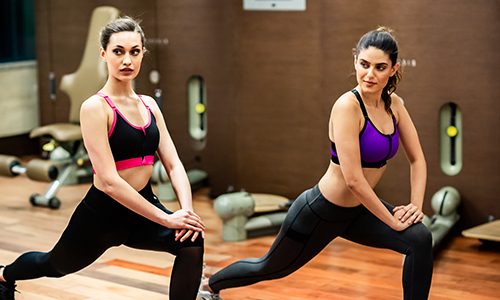 T-shirt Bra
A T-shirt bra is one of the most comfortable bra types that gives you a seam-free smooth line underneath your clothes.
Best for- T-shirt bra works with all breast types and under all clothing. It is highly recommended for bell shape, Athletic and relaxed breasts.
Balconette Bra
A Balconate bra is not only the cute bra type but it also supports and creates an upward push to enhance your breasts' appearance.
Best for- A Balconette bra offers three-quarters of the coverage and it's best for women with broad shoulders and firmer breasts. You can wear a balconette bra with low-cut and wide neckline tops and dresses.
Lace Bra 
lace bras are made with exquisite lace material and it makes you feel feminine and sexy.  A lace bra is a comfortable type of bra that offers you shape, structure, and lift.  
Best for–  Women who want to feel sexy and comfortable can get their hands on a lace bra.
Minimizer Bra 
A minimizer bra minimizes the appearance of the breasts and makes them look smaller up to 1 to 2 inches. It lifts, separates, and redistributes which eventually creates an illusion of smaller breasts.
Best for– A minimizer bra is a must-have bra for women with fuller breasts.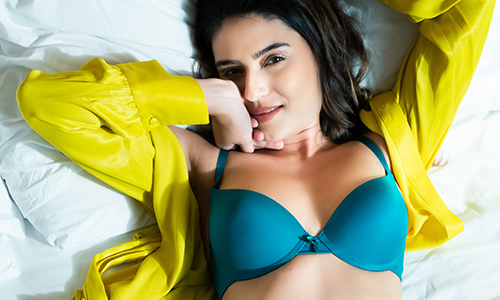 Push-up Bra 
A push-up bra creates a sensual up-lift by pushing your breasts muscles together. It helps you to achieve a subtle cleavage look. It comes in three levels of padding
 Best for- Push-up bra works for all breast types. It offers great support for women with bigger breasts and also enhances your body posture.
Plunge Bra 
A plunge bra pushes your breasts together and creates an illusion of larger breasts. This bra type helps you to achieve a V-shape by providing adequate lift.
Best for– You can wear a plunge bra for dresses or a T-shirt that has a V-neck, scoop neck, or low-cut necklines.
Why are you waiting? Don't miss our mega sale on lingerie. Head to our website now and add 'em all to your cart and avail the best lingerie sale online.