How Popular Is the Sports Bra in India?
Gone are the days when women shied away from intense sports activities. Today, the female folks have proved their potential by succeeding in everything from hiking to mountain biking. Don't the energy, adrenaline rush, and never-give-up attitude demand a sports bra that is supportive on all fronts? Yes, it's great to witness the increasing popularity of sports bras and how women have made it a point to invest in them. But, as much as we are enlightened about the importance of wearing a sports bra, there isn't much knowledge about how to pick the right one.
How to Choose the Right Sports Bra?
First of all, let's check out how sports bras are categorized.
1.      Low-impact sports bra
2.     Medium-impact sports bra
3.     High-impact sports bra
Low-Impact Sports Bra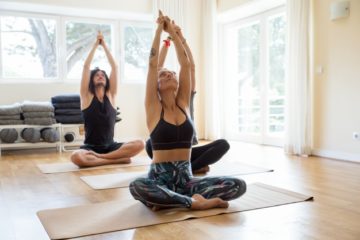 Routines such as yoga, meditation, and strength training don't need the same support as cycling or jogging. Hence, a low-impact sports bra with minimal support will easily do the job in activities that don't involve a lot of bounce. Usually, low-impact sports bras don't come with compression padding or encapsulation cups. They are simple, breathable, and tailored with light-weight fabric for comfort during low-intensity movements. 
Medium-Impact Sports Bra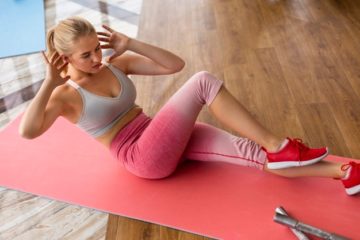 Cross-fit, Zumba, cycling, and other activities that involve a lot of physical movements and breast bounce come under sports that are in need of a medium-impact sports bra. These bras are generally padded and offer good compression. In most cases, medium-impact sports bras come with removable padding so that it can also be worn as a low-impact bra. Unlike its counterpart, medium-impact sports bras offer great bust support and bounce protection. You also get to experience free arm movement with these racerback bras. 
High-Impact Sports Bra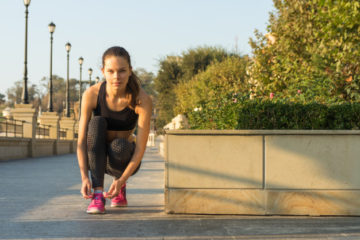 Tailored with the perfect blend of compression and encapsulation techniques, high-impact sports bras are suitable for intense activities like running, cardio, and jumping jacks. Instead of the conventional uni-boob shape, these bras have distinct molded cups that offer high bust control compared to the other two. Bounce protection during heavy movements is necessary as you might end up with neck, shoulder, or posture problems in the long run when your breasts don't receive the support they need. 
How to Choose Your Sports Bra Size?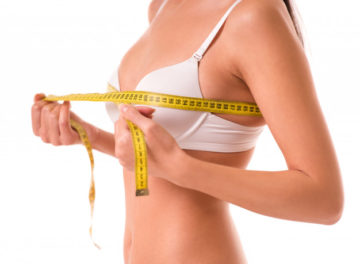 Choosing a bra of the right size is as vital as picking the right style. In fact, it is much more important than anything else for that matter. There are several sports bra size calculators and sports bra fitting guidelines on the Internet that take your bust, and band measurement as input. Make sure you use any of these to achieve a proper fit. Remember to take a keen look at the following.
     

The cups shouldn't constrict blood flow

     

Make sure the straps don't chafe

     

The band shouldn't dig into your skin

     

Opt for slip-on/ front-open style if hooks bother you during physical activities
Hustle that muscle in your favorite sports bra. But, keep in mind that you'll be able to achieve the complete benefit only when you pick the right one.