There is a secret to looking great despite that stubborn fat, flabby back and a sagging flat bum.  We understand that you don't have time to keep up your fitness routine because of chores and work schedule.  We acknowledge that it's difficult to maintain a healthy diet all the time.  Is it a crime to crave for chocolate, ice cream, and french fries?  It's unfair that we have to sacrifice our beauty for such petty urges.   But there is good news!  You can literally carve your body the way you want with the sexy lingerie available on the websites. You can sculpt your shape like the hot red carpet divas and can transform yourself into unbelievably good looking to surprise yourself in a pleasant manner at the end.  But how you are going to do that?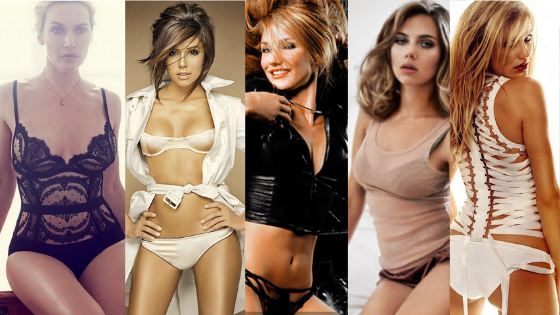 Believe in yourself. Forget all the self-perceptions you had about you.  Whatever size you maybe might be, you can definitely work your shape like any hot celebrity. No joke! You will get what you always wanted to look great effortlessly-at the end of this read.
Remember, whether you like it or not, you simply cannot look great without wearing lingerie. Not wearing undergarments can make you look shabby.  Without lingerie, any great looking expensive apparel will look shabby and is one of the fashion crimes you can commit.
Full-Figure:
Queen Latifah is the epitome of curvy, full-figured body and she has a bold frame.  If your body type is like hers you can look sexy in just a flick as you are laden with curves.  Don't forget that being curvy is as hot as being lean.  As said by the star herself that the key for looking good is feeling good in your body.  Your dress choice should be sexy yet comfortable.  Pick proper shapewear and underwired bra that fits you as a frame while providing enough support at the front, back and the sides evening out the bulges.
Tall and Curvy: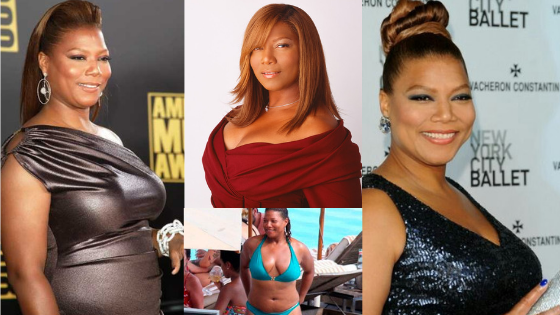 2. Petite:
If you are petite, your idol should be "Desperate Housewives" fame Eva Longoria who awed the viewers in the series; she is only 5'2" tall.  Your entire style guide starts from this cute Latina.  Petite girls have a huge benefit as they can play in lingerie as cute as well as sexy.  Sculpt your tummy with shapewear to get the inward curves at the waistline.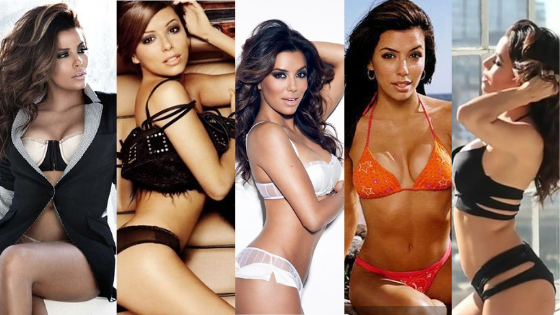 3. Hour-Glass:
When you are rocking a sexy hourglass shape like Scarlett Johansen you can play with various looks starting from high waist panties to baby dolls in which you will look super hot.  However, be careful while picking the fabric. Choose delicate fabric such as satin, net, and organza instead of cotton and jersey. Add tummy shaper in the list.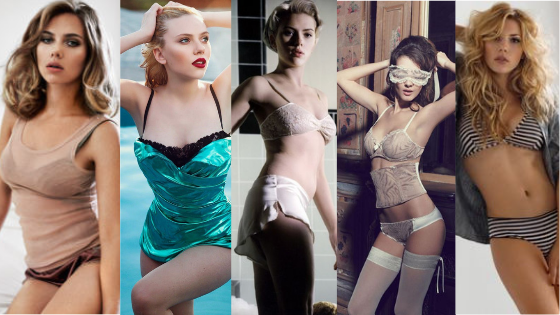 Big hips&Curvy bottom:
If you have a big frame and delicate curves you should pay more attention to the fit of the lingerie.   Kat Dennings who played as Max in the TV series "2 broke girls", and the Titanic fame Kate Winslet have looked gorgeous, sexy and sometimes bulky on screen due to the choice of their costumes.  So, it's more important to find out proper size and fit while picking the lingerie.  A corset shaper or a similar type of shapewear will do the magic along with a push-up bra.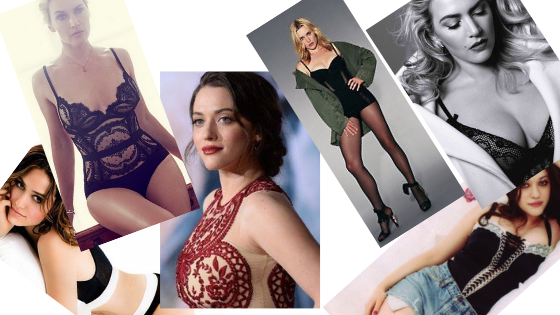 There you go!  A style and sexy lingerie can do the trick in a flick which a strenuous fitness routine and diet control cannot do in a month.  It's true because we know that the celebrities look more awesome on the red carpet rather than their laid-back days when they laze out.  So, get all the necessities to look ravishingly beautiful like hot celebs now.