The best part of this Diwali is that you can try out new stylish outfits all day long. From pairing a crop top with jean to traditional lehenga, you can rock the day with the latest fashion trends. But simply wearing a stylish outfit will not add elegance to your look! You should know the perfect lingerie fashion sense to glam up the outfit.     
 Here, let's check out some of the awesome Lingerie collection for Diwali and get an idea on what to wear under your lehenga choli.
Lingerie Fashion for Diwali 2020
Lace Neckline Padded Wired T-Shirt Bra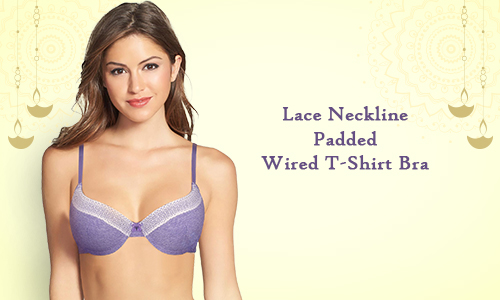 Lace neckline bras will add beauty to any type of outfits. You can wear lehenga, tunics, low neck tops and crop tops with this lace neckline padded wired T-Shirt bra to show off your lacy neck designs. The padded wired T-shirt bra will enhance your bust adding more of a glamorous look.
Nude Backless Strapless Bra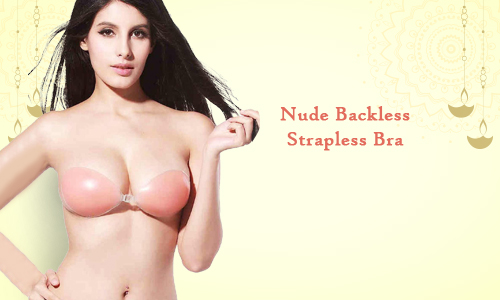 Your stylish off-shoulder and backless outfits are no good without a strapless backless bra. Especially if your outfit is transparent, you will definitely need a nude backless strapless bra. Opt for this perfect nude bra and stand out of the crowd.   
Wirefree Three-Part Cup Unpadded Everyday Bra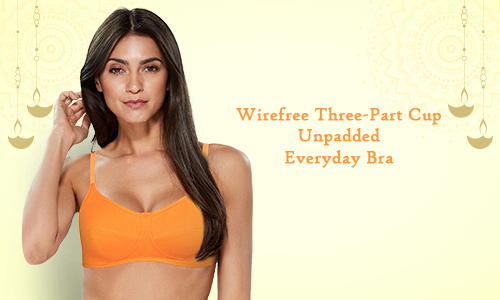 This beautiful piece of three part cup bras will be very useful for larger breast women. For a hassle free and smooth day, opt for this wirefree three part cup unpadded everyday bra. This can be found in a variety of styles, colors and types. Whether you are shopping for a festival or a casual wear, this bra will be most suitable.   
Lace Satin Tape Push Up Bra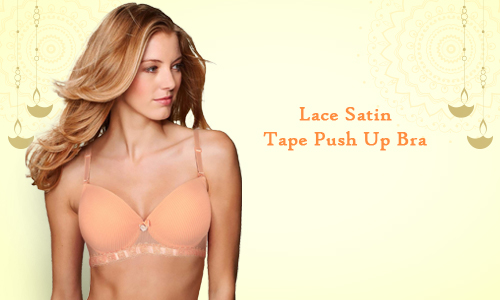 Grab these adorable lace satin push up bras to wear under collar neck blouses to create more of a sexy look. This push up bra will enhance your bust and your cleavage and will surely offer a smooth, sexy, perfect look in your Diwali outfit.
Longline Balconette Bra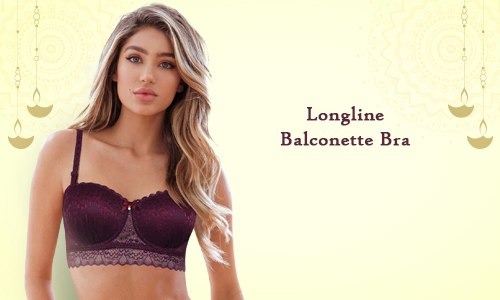 Lace Longline Balconette bra provides an elegant support with its padded, underwired demi cups. They are also dig-free and have detachable straps for you to feel comfortable. Make your lingerie fashion for Diwali more special by wearing this Balconette bra.    
Printed Seamless Bra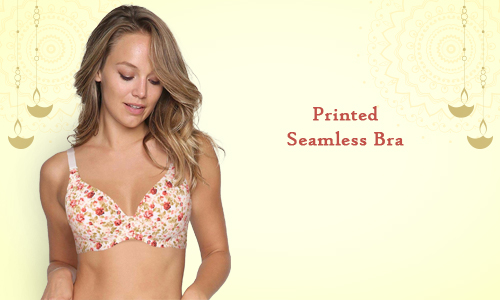 Do you wanna look more appealing in your special Diwali outlook? Opt for these perfect printed seamless bras and wear them under your lehenga blouse and sarees and flaunt your curves beautifully. Get yourself a smooth finish look!   
Full Lace Wirefree Bra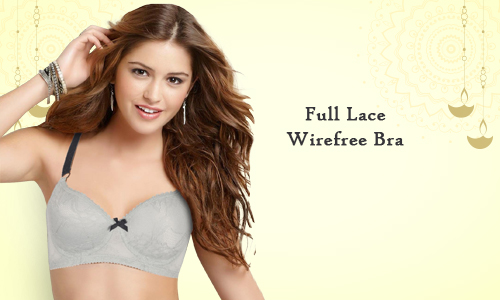 You know you are going to be busy the whole Diwali day and you want a comfortable bra that you will fit into? Full lace wirefree bra is the one you are looking for. Wirefree bras won't dig into your skin causing itchy or irritation, they are skin-friendly. Wear a full lace wirefree bra and make it your perfect lingerie fashion for this Diwali.  
Double Layer Lace Bralette Bra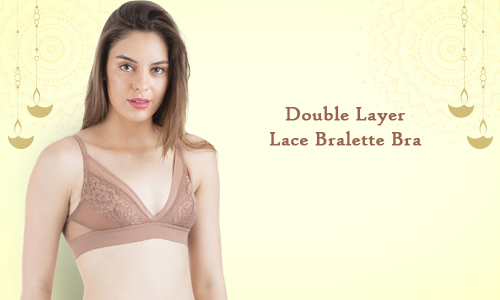 Double layer lace bralette bra has been designed with your comfort in mind, yet does not compromise on the style quotient. The combined magic of lace and mesh will leave the world breathless. This is latest on lingerie and will be perfect for you to rock this Diwali.  Don't miss out on these  Top Lingerie Picks For Women This Deepavali