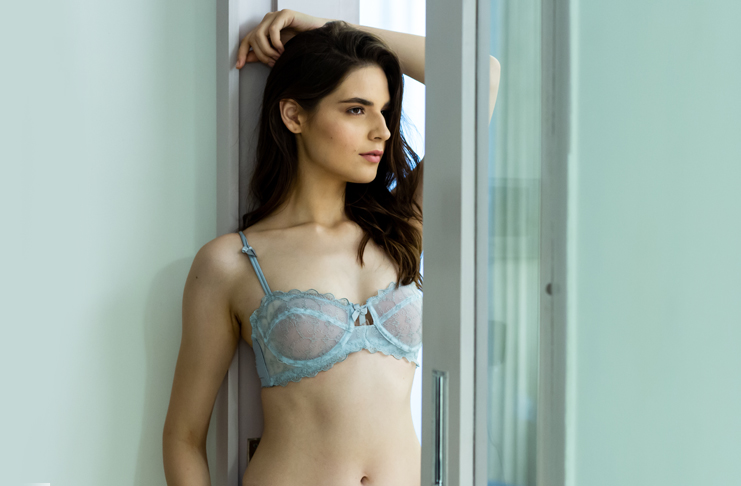 Slay in Mesh!
Tired of wearing old styles of bras? Are you looking for something more sensual and comfy? Meet mesh bras that promise ample support, style, and comfort. No matter what you wear, these elastic-trim-free mesh bras are practically seamless. If you are hunting for the most comfortable bras to add to your everyday lingerie wardrobe, mesh bras will make you feel sexy all day long. After reading this blog, you will end up purchasing a pair of mesh bras that suit your style and you will become a fan of the mesh bra!
What is a Mesh Bra?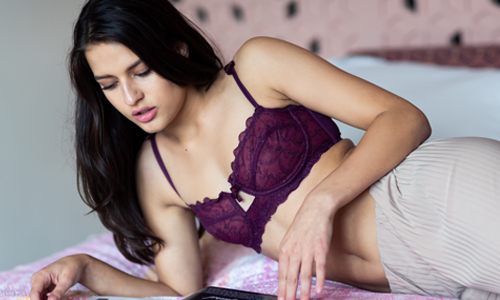 Mesh bra is a type of a bra that is designed with mesh fabric. Characterically this bra doesn't have padding so that it can give the bust a natural shape.
They are specially crafted with breathable and smoothing material and are commonly known as seamless bras. It comes in both wired and wire-free so if women seek more support or women with heavy breasts can opt for wired mesh bras.
A bra that is tailored with a loosely woven fabric, soft and sometimes even stretches is known as mesh bras.
Mesh bra is the Best alternative to Everyday Bra 
We have rounded up the importance and benefits of mesh bras and how it becomes the best alternative bra to wear compared to regular bras.
Mesh Bras are Lightweight
Mesh bra provides full coverage without looking bulky. Mesh bra has a large number of closely-spaced holes and is lightweight. It is easy to wash and dries fast.
Summer Staple
Mesh bra is breathable, soft and versatile that makes it a perfect summer wardrobe must-have. Unleash your inner sensuous side with a mesh bra and finish your summer look right away.  Whether you are lounging in the house or planning a summer trip, mesh bras are ideal to throw on and show off. As we mentioned above, it dries fast, is breathable, and skin-friendly.
Best Option to Wear after Surgery
Mesh bra is the most comfortable bra to wear after breast surgery as it has no wires, cups/pockets, crafted with soft fabric, lightweight, and its seamless helps to enhance post-procedure comfort.
So if you ever want to give up on your heavy padded bras, give a chance to mesh bras. Believe us, you won't regret it. Mesh bra can create a perkier and youthful-looking bust in every outfit.
For Honeymoon and Date Nights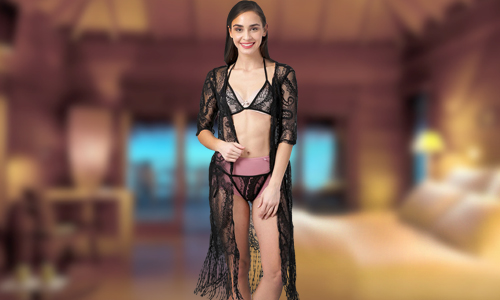 Opt for a stylish mesh bra for an ultra-chic look. It will let you flaunt your curves under any sexy dress. This bra will do half of the job during your honeymoon or dinner nights because you will look more attractive effortlessly.
For Layering with Other Outfits
If you love styling your bra as a top, a mesh bra is the best option. You can layer a mesh bra with jacket, denim shirt, pair with backless blouses, and also wear under see-through or sheer dresses. Mesh bras are comfy against your skin and you may forget you are wearing a bra in the first place.
Under Wedding Dress
Mesh bra can be worn beneath your heavily embellished wedding gown. It is a perfect choice when we talk about comfort and style. It is a perfect choice to look sexy and flaunt your wedding look. This mesh bra will offer a smooth look.
Mesh in Sports Bras
What should I wear if I hate my bra? Think of buying mesh sports bras. You should try this amazing mesh sports bra that helps in wicking away sweat and moisture during summer and workout. Make these mesh sports bras your everyday bra right now.
For All Shapes and Sizes
Mesh bras are best suited to all breast shapes and sizes. If you have heavy breasts, you can pick an underwire mesh bra. Grab this mesh bra to make your go-to style or can be a standalone top or becomes the best option for stylish layering.
Comes in Multiple Styles
You never get bored with a mesh bra because it has so much to offer. You can find mesh bras in several styles such as a demi cup, plunge, triangle shape, strapless, molded, halter neck, and balcony. 
Next time, if you are looking for the most comfortable bra or looking for the best alternative for a regular bra then this mesh bra will come to your mind. It is most comfortable bras for people who hate wearing bras. Let us know how mesh bras became your everyday undergarments compared to other bra styles.