To all the women out there,
It's the festive season, and it's time to start planning our outfits for the various occasions and gatherings that lie ahead. While we frequently focus on discovering the perfect dress, one crucial thing that should be noticed is the bra. A well-fitting and supportive bra can make you feel confident and make all the difference in how you look and feel in your festive attire.
So, here are some must-have bras for the festive season with different outfits that every woman should have.
Must-have Bras for the Festive Season
Padded Everyday Bra for a Backless Dress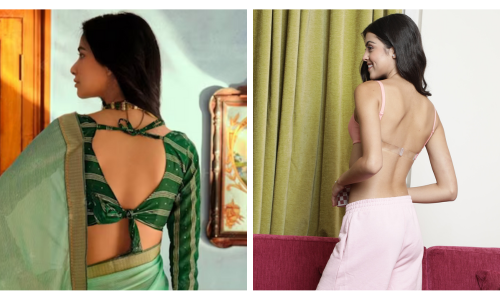 When it comes to dressing up for a special occasion, a backless dress will be the first option that comes to mind. So, wearing a padded, everyday backless bra for the dress will suit your outfit. The padded cups provide perfect support and a flattering shape. Whatever your bust size may be, this bra is designed to enhance your natural curves and provide a seamless look. You can confidently wear your backless dress without worrying about unsightly bra lines with no visible straps or closures at the back. The flexible and removable straps allow you to personalise the fit according to your preferences and outfit requirements.
The Perfect Bra for Your Strapless Dress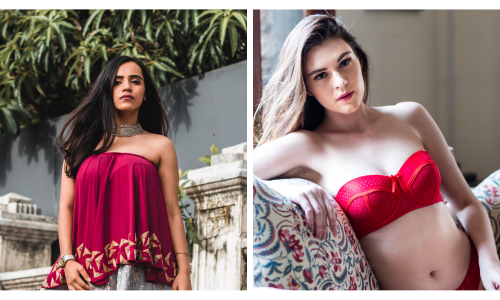 A strapless balconette bra is the perfect undergarment option for a strapless dress. Its low-cut cups, underwire support, and removable straps provide comfort, lift, and discreteness. You can ensure that your balconette bra enhances your natural curves and completes your outfit perfectly by picking the right fit and style. It offers extra support that ensures that your bust remains in place throughout the day or evening. So, next time if you go for a strapless dress, don't forget to wear a strapless bra and embrace the confidence it brings in you.
Push-Up Bra With A Plunging Neckline For Deep Neck Dress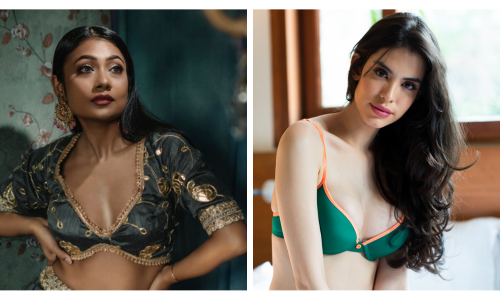 When it comes to deep-neckline dresses, a push-up bra with a plunging neckline is the foremost accessory. This combination is necessary for those looking to style up with a push-up dress. To create a fuller and more defined bust, a push-up bra with a plunging neckline will be the right choice. The padded and underwired construction offers a seamless and natural lift. So, it's time to embrace the curves, style, and power of the push-up bra with a plunging neckline!
Padded Wire-Free Bra for the Glam Saree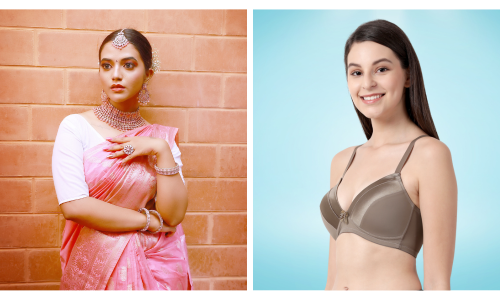 The padded wire-free bra is designed with your day-to-day needs in mind. It is an ideal option to wear with non-padded blouses. This bra is a perfect blend of comfort, style, and support. Its wire-free, lightly padded bra provides full coverage and has hook and eye closure at the back. So, why settle for anything less? Just upgrade your lingerie collection with our padded wire-free bra. Say bye to uncomfortable bras and experience the utmost perfection in what you wear.
Designer Lace Bras: The Perfect Combination of Style and Comfort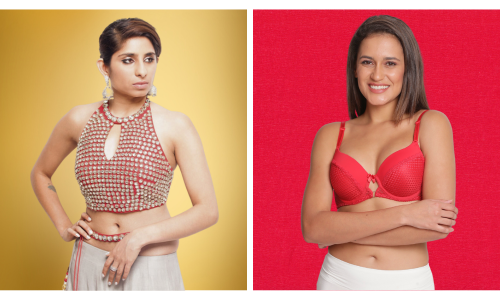 A designer lace bra is one such combination that has gained tremendous popularity in recent years. The designer lace bra is the ultimate choice that provides you with an elegant look. Its intricate lace detailing personalises your looks, while its multiway straps and supporting structure ensure a cosy and seamless fit and offer you 3/4th coverage.
Wrapping Up
Having the right bras in your wardrobe is crucial for the festive season. Investing in the above-mentioned bra will make you ready for any outfit or occasion. Always remember to prioritise comfort and fit when choosing your bras, as they will be the foundation of your festive attire. Investing in a high-quality bra will not only make you feel more confident but also help your outfit look even more fabulous and comfortable throughout the festive celebrations. For more festive lingerie fashion tips and guides, connect with our Shyaway experts.