Believe it or not, using period panties is easier than using tampons and pads!
Period panties especially were constructed with some superpowers that can prevent any leakage and their comfy design will make you feel comfortable all day long. With its moisture-wicking properties, it will help prevent odours. Do you constantly worry about leakage during heavy flow days? Try period panties that are crafted with leak-proof technology to make you feel comfy and confident throughout your menstrual days. It is the best alternative to traditional single-use products such as tampons and pads. Let's find out what period panties actually are.
What Is a Period Panty?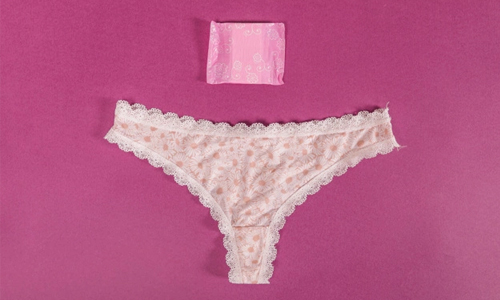 As the name suggests, period underwear is equipped with extra layers of fabric to help absorb and wick away leakage. It can also replace tampons, regular pads during lighter days. Period panties are washable, reusable and are like regular underwear. You can call them granny panties as they feature a higher waist, thicker waistband and a longer crotch to provide maximum coverage and support than thongs, cheekies and boyshorts. It has gel lock technology and gives 360-degree coverage. Period underwear is odour protective and environment friendly. Hence, period panties are one of the most needed lingerie to add to your lingerie wardrobe. Some period panties have an opening to hold the pad in place.
Anatomy of Period Panties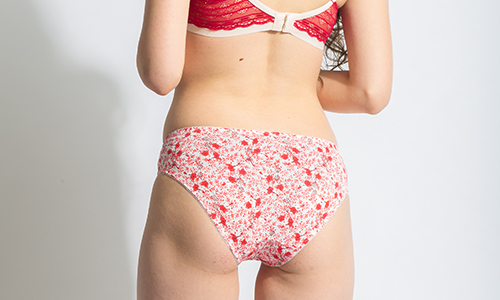 You can opt for period panties instead of sanitary pads and tampons. Their fabrics absorb menstrual blood and are constructed to prevent any leaks or staining. Learning the anatomy of period panties can help understand how period panties work. If you are sceptical about the functionality of period panties, read our guide to period panty parts.
1. Thick Elastic Waistband
Period underwear has an elastic waistband like regular briefs. But it's waistband is too thick to hold the garment in place. Period panties waistbands have elastic with cotton and satin coverage to give the comfy fit.
2. Leak Proof Crotch Panel
The crotch is a part that gives coverage to sensitive genital areas. It is made with thick and double-layered cotton fabric to absorb the menstrual blood and keep the intimate parts hygienic throughout the day. The crotch area of period underwear consisted of many layers to secure the sanitary pads in place. The crotch area fabric usually has upgraded leak-proof layers. In this, 95% cotton and 5% spandex are used to make you feel super comfortable. It is designed with faster absorptive technology by keeping hygiene purposes in mind.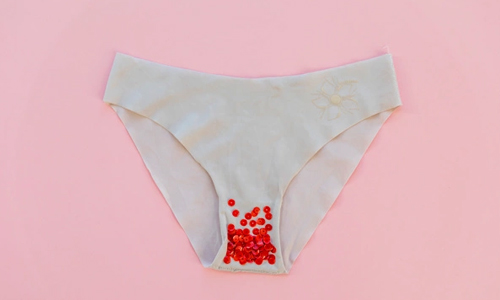 3. Full Front Coverage with Multiple Layers
The front coverage is wider and longer. It is designed to provide full coverage at the front portion of the groin. It has more protective layers to prevent stains and leakage. It is specially designed with period-friendly fabrics like cotton and cotton blenders to provide comfort and also to prevent any leaks or staining. 
4. Complete Rear Coverage
In menstrual panty design, the back cover gives complete coverage at the rear side to keep you supported during menstrual days. The fabric used for the rear side is the same as the front cover which has leak-proof technology.
5. Leg Openings
Leg openings permit you to insert your legs. It is commonly chosen to be breathable. It has an elastic band covered with cotton lining or design so that it won't poke or irritate the skin.
6. Wider Side Wings
The side parts of the period panties are called side wings. They play a role in giving support and proper shape to panties. The same fabric is used as front coverage.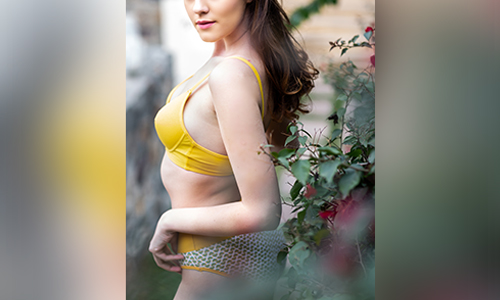 Browse through a wide range of period panties from Shyaway that promise comfy fit, support, and wick-away leakage.