Just like wearing a loose-fitting bra, tight bras can also have some serious side effects. How do you know if your bra is too tight? If you are confused, we have covered some of the most common tight bra symptoms that you should be aware of before wearing one.
Signs Your Bra Is Too Tight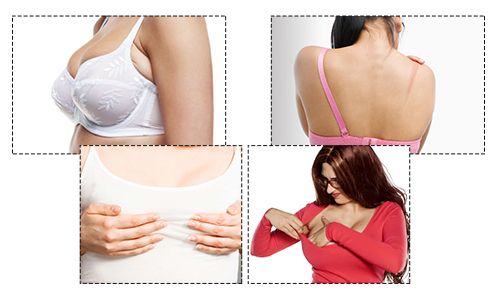 Can wearing a tight bra cause problems?
Of course, yes! But if you are wearing a bra that is too tight, you can just find it out by noticing some common signs.
Wearing tight bras might lead to breast spillage.
If your bra is too tight, it may lead to breast pain and irritation.
If your bra is too tight, your straps might dig into your shoulders. Sometimes, this issue can be resolved by simply adjusting your bra straps.
If you have to adjust your bra throughout the day, then you are probably wearing a bra that is too tight for you.
Bras are made to provide comfort and support for your breasts, but tight-fitting bras can make you feel uncomfortable.
If you are wearing a bra that is too tight, it might also cause body pain. Especially neck and back pain, because if your bra does not provide proper support, the rest of the body compensates for it.
If your breasts do not get enough support, your shoulders droop forward, leading to bad posture.
If you wear tight bras, you may not be able to breathe properly, which will ultimately lead to shortness of breath and suffocation.
Tight bras squeeze your breasts allowing them to sweat a lot more than usual.
If you can see marks on your skin after removing your bra, then you are probably wearing a tight-fitting bra.
If your bra is too tight, it might not let your skin breathe and restrict air flow. This might lead to skin rashes and redness. This is one of the major effects of wearing a tight bra.
If you have any of the mentioned symptoms, then you are wearing a bra that is too tight for you.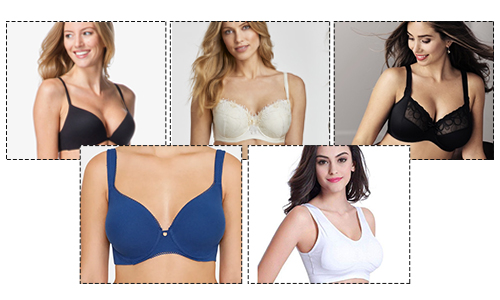 A right bra fits you properly and prevents health problems such as back pain, skin rashes, and bad posture.
A properly fitted bra will fit you perfectly and allow you to be confident.
It can reduce premature breast sagging.
A right bra can add more enhancement to your breasts.
It provides the right amount of support your breasts need.
It allows your breasts to have proper blood circulation and air flow.
You feel comfortable all day every day. It must feel so light on your skin that you might even forget you are wearing one.
A good bra can lift your breasts, allowing them to look less saggy and making you look slimmer.
How to Find Out If You Are Wearing the Right Bra Size?
The cups of the bra must enclose your breasts fully without any gaps or space.
Your bra should not be too tight or too loose. It should be somewhere in between.
Whenever you wear a bra, the bra band should form a straight line.
You can breathe without any discomfort.
You should be able to move freely without any tightness.
Your bra lines are not visible.
You must be able to place a finger between your shoulder and the straps.
In any case, if you have difficulties finding the right bra size, you can check our bra size calculator to find the right size. Our bra size calculator is designed to help you find the perfect bra size.