Go bralette!
Are you new to bralettes? Then you should know what bralettes actually are, before we learn the reasons to ditch your bra for a bralette. Meet the adorable bralette- a perfect blend of a crop top and a bra or also known as a designer version of a normal bra.
Characteristically, a bralette is a wire-free, unstructured bra that makes it extremely comfortable. Bralettes are especially crafted to be worn as innerwear and outerwear. It is designed with sensuous laces and comes in sexy styles.
When would you wear a Bralette? You can pick a bralette for any occasion like evening parties, romantic nights and day out with friends. It is lightweight, even called a lace crop top, comes with a little bit of stretch that provides a snug fit to contour your curves. Put in other words, bralettes are sexy, pretty, fun, comfy, and perfect undergarment or outerwear.
Some bralette design has soft cups and can be alternative to your padded bra. The suffix "lette" indicates a bra without some standard bra characteristics.
Top 11 Reasons to Ditch Your Bra for a Bralette
Nowadays, bralette becomes a famous undergarment particularly because of its versatility and can add style to your dress. Looking for some advantages of bralette over bra? Scroll down to know these reasons to ditch your bra for a bralette.
Bralettes Are Usually Hook-Free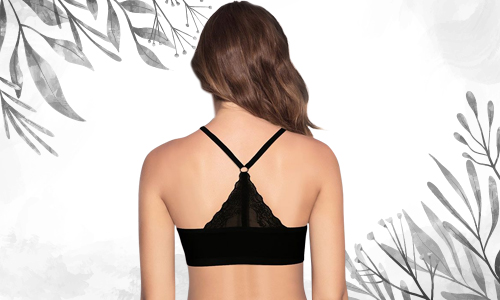 Want to get rid of those hooks and eyes for some time? Bralette comes to the rescue. It is mainly designed without underwire and hook and eye, so that you can slip into this comfy piece easily, no matter what you wear. For a constriction-free look, you should opt for this bralette as it offers optimum support. You won't feel hurt because of poking underwires that you may experience when you wear an underwire bra.
Bralettes Are Used for Multi-Styling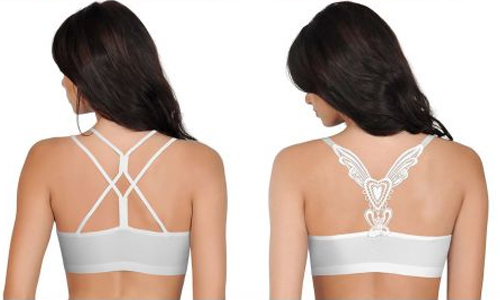 Bralettes come in a plethora of styles and designs which are compatible with almost any attire. Its lacy designs and flattering necklines make it unique and special, and hence it can be paired with a jacket, sweater, shirt, t-shirt, plunge neckline dress, and more.
Is it better to wear a bra or Bralette? You can opt for both but bralette can be your top, crop top, saree blouse, undergarment, can be layered with a jacket or a drop-armhole top, under transparent tops plus, it can be worn as a beachwear. Bralette is a trendy bra which gives an elegant look under any outfit.
Enhances Natural Figure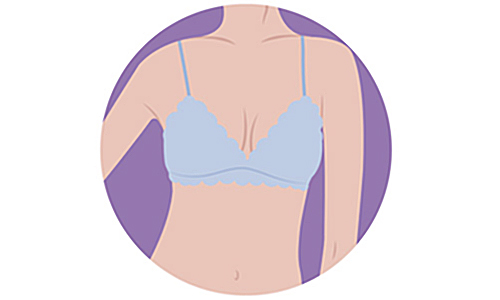 Bralette doesn't have defined cups hence helps retain your natural bust shape. Women who love to embrace (their) natural shape under any dress, can choose this amazing bralette as everyday wear. It lends itself to flaunt your natural figure.
Best for Lounging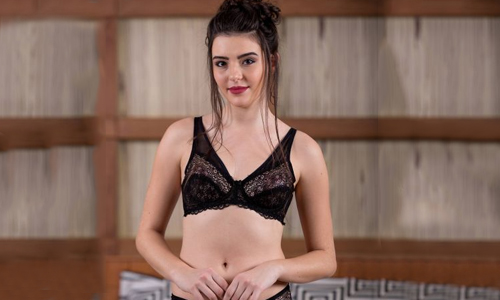 Women never say no to comfy and stylish bras, especially if it is made with lace and comes in a gorgeous style. Bralette is a great option for lounging and allows you to move around freely without waiting for the moment to take off your bra. Just pair it with PJ and you will look stylish even at home.
Bralette bra has plenty of comfy non-wired styles to choose from and helps elevate your boring look into something stylish and pretty.
Can Be Worn as a Sleep Bra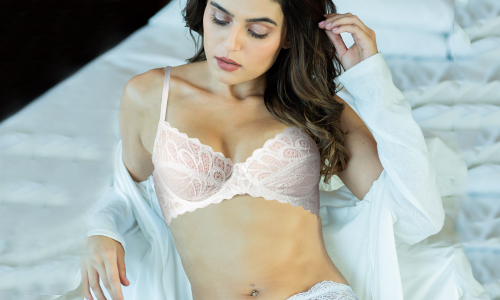 Of course, why not? Bralette bra is free of wiring which makes it more comfortable to wear. you can wear this bralette as your sleep bra for a good night's sleep. It is lightweight and will offer bra-free comfort. You can feel relaxed during sleep.
Suitable for All Sizes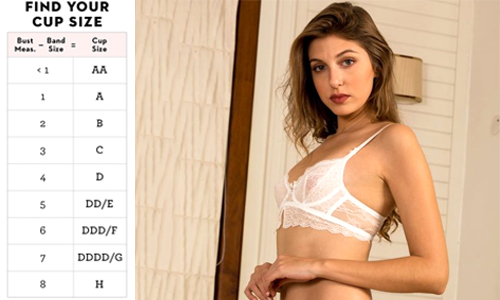 If you are skeptical to pick bralette as you may have heavy breasts then opt for a padded bralette bras that offers adequate support, shape, and style to your look.
Has Flirty Neckline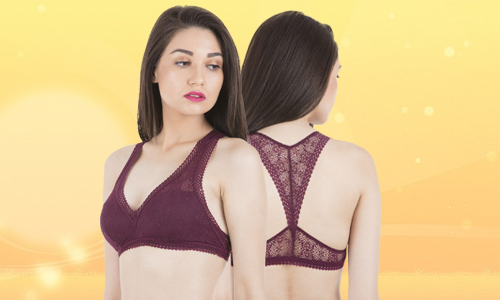 Every bralette has unique neck designs that are mostly made of lace or strappy design. Bralette comes in high-neck, halter neck, plunge neck, full coverage, cage-style, deep V-neck, and more styles. Hence, bralette won't disappoint you when it comes to stylish neck design because it gives plenty of options to choose from.
Variety of Style and Designs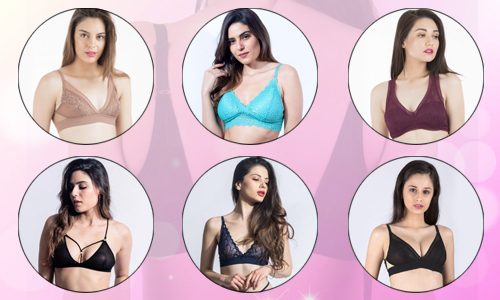 In bralette style, you will find your favourite design and style. We know by now that bralette is breathable and easy to slip on.   So you can pair them with all your outfits because of their fashionability. The pretty mesh works will look cute under your off-shoulder and low-neck outfits.
The Bralette Is the Most Comfortable Bra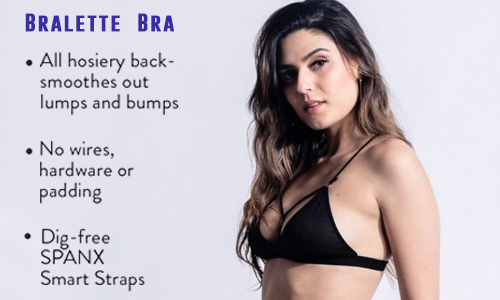 It is time to say goodbye to uncomfortable bras. Bralette is so comfortable that it makes you get rid of the uncomfortable bras that cause skin irritation and redness. On the other hand, bralette won't hurt your sensitive skin. Still can't make up your mind to buy some bralette? Or wondering, why should you wear Bralettes? The biggest reason is comfort. You can slip into a bralette anytime or any occasion because it will make you look more fashionable.
For Good Coverage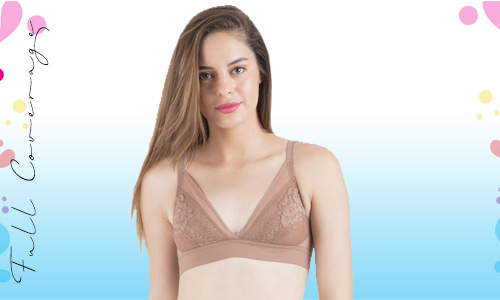 There are some tops or dresses that are revealing, you can pair your plunge neckline outfit with a bralette to show off the pretty lace neckline. Bralette also offers ample coverage that will enhance your look.
It Is Post-surgical Lingerie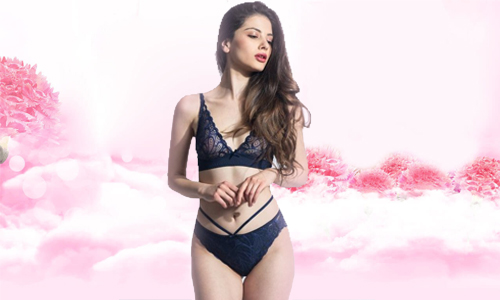 It is one of the ideal bras to wear after your surgery because it is a wireless bra. It is gentle on scar tissue and won't hurt the skin.
These are the main factors that will encourage you to opt for the right bralette. Because of its versatility, it is a must-have lingerie in your wardrobe. It is the most elegant and most appreciated piece of bra. Believe us, once you find your bralette, it will become your favourite.