Almost every woman experiences breast pain during the periods. It is a common signal that your body is preparing for menstruation. This type of breast pain is associated with hormonal shifts that happen every month. Cyclic mastalgia refers to the breast pain that occurs during menstruation. It usually affects both breasts, i.e., the inner and outer or upper and lower parts of the breasts. Besides pain, sometimes your breasts may feel bulkier than usual, and they may even enlarge. Breast pain may occur in one breast or both. Normally, during your menstrual cycle, your progesterone and oestrogen levels change, causing pain and discomfort.
Links between Menstruation and Breast Pain
Though the exact cause of menstrual pain has not been identified, it may be associated with other things:
Hormonal imbalance
Diet
Water retention
Inflammation
Stress
Tips to Manage Breast Pain During Periods
Some women don't prefer taking medication while bleeding. In such cases, they can try some natural remedies to relieve pain.
Wear a Comfortable Sports Bra or Sleep Bra
Wearing comfortable clothing is equally important as following a healthy diet. During menstruation, your breasts can swell, so a bra with a wider and more comfortable armband helps reduce breast pain.
Instead of pressuring your swollen breasts in your usual bra, you can prefer wearing Shyaway's supportive sports bra. This low-impact sports bra offers a snug fit for your breasts. It will keep your breasts warm and cosy. Plus, it has a soft, skin-friendly bra band. Since this sports bra comes wire-free, it maximises your movements and avoids additional tension on the breasts. This sports bra comes with removable padding; once your menstrual cycle is over, you can wear it for your workout.
Wearing thick fabric intimates might cause discomfort, particularly during periods. In this case, you can opt for this non-padded, full-coverage sleep bra. It is specially designed to be worn all day. The soft and smooth fabric will feel light on your skin. Importantly, it is a slip-on bra, so undeniably it is easy and comfy to wear. Additionally, the wire-free and seamless finish features make it ideal to wear for long hours.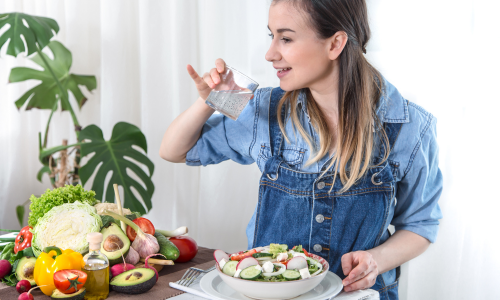 Take Nutritious Food
Many women may experience uncomfortable symptoms during menstruation. Symptoms include:
Abdominal cramps
Headaches
Bloating
Mood swings
Avoiding certain foods from your diet can help you. Consider adding foods like fish, fruits, nuts, dark chocolate, and leafy green vegetables. Refrain from eating spicy foods and consuming alcohol. Drink plenty of water to stay hydrated.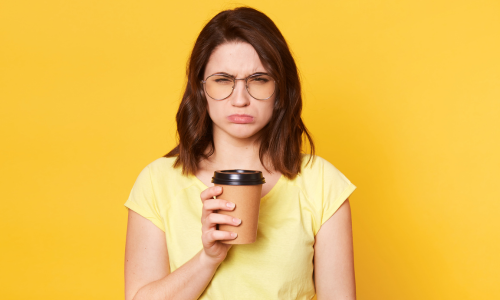 Limit Caffeine Intake
In general, scientists suggest women with mastalgia limit their caffeine intake. Consumption of coffee or tea can have an impact on breast inflammation before or during menstruation; additionally, it can increase period cramps. Some studies have shown that women who avoided coffee or took it less often experienced reduced breast soreness.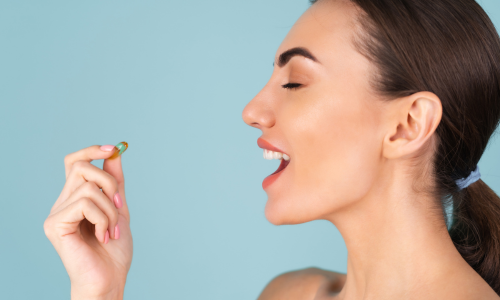 Take Vitamin Supplements
Taking vitamin E and vitamin B6 has been proven to help reduce breast pain. Vitamin E helps protect your breasts from the harm caused by free radicals. Also, a good multivitamin supplement could be a good option for you. Consult your doctor before taking it.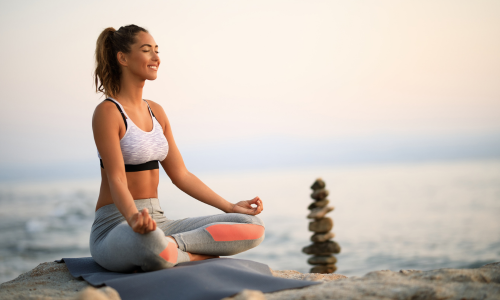 Give Yourself Time to Relax
Stress can significantly affect menstruation. It can cause unpleasant effects and have an impact on breast pain before or during periods. Adopt methods of breathing or meditation to de-stress.
It is important to keep yourself calm and cool during menstruation.
Though breast pain is a common occurrence during menstruation, sometimes it can get worse. So, please consult a gynaecologist in such cases. I hope you find this useful. Check out the other blog for more information.