Best Types of Women Underwear
Panty is indeed one of the bare essentials in the wardrobe. Wearing panties has a plethora of benefits, from acting as the barrier between vagina and clothes to preventing you from chafing, it provides various benefits. Panty might be a tiny piece of clothing, but it plays a huge role in creating your desired outfit look. Each panty style is unique and designed in a way to complement your booty type and outfit look.
Many women wear a single panty type for all their outfits and experience visible panty lines (VPL). VPL is one of the biggest fashion faux, and it can ruin any good outfit look. To avoid miserable fashion faux, we've clubbed different panty styles & types that not only compliment your booty type but also your outfit look.
Types of Women Underwear
Hipsters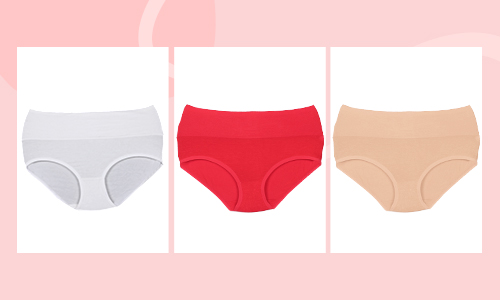 Hipster is one of the popular types of panties for women. Hipster is a combination of boyshorts and bikinis. They sit on the few inches below the hip by providing maximum support and utmost coverage. Hipster comes in two categories- Mid waist and high waist.
Can Be Paired With- low-rise jeans, dresses, shorts, skirts, saree, suit
Best for- Heat shape or triangle shape butt
Thong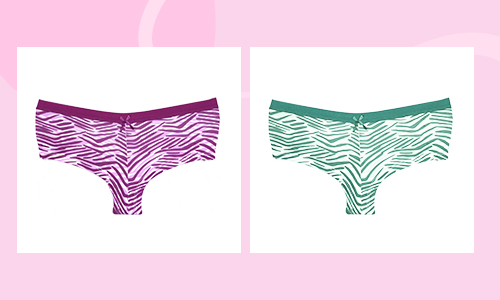 Thong is one of the must-have types of inners for ladies, especially those who don't want their panty lines to be visible under their outfits. Thong provides zero coverage, so they help you in providing a seamless look and eliminate visible panty lines. This sexy panty type is the best for your honeymoon as it adds glamour instantly.
Can Be Paired With- Bodycon dresses, skinny jeans, leggings, jumpsuits, pencil skirts, and any body-hugging clothes.
Best for- Round butt
Bikini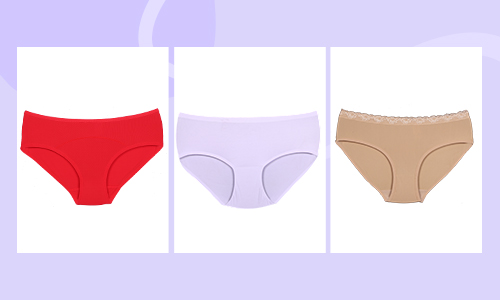 Bikini is quite similar to thongs, but it offers more coverage than thongs. Bikini lies three-inch below the waist, and it has a higher cut on the legs. Bikini panties are the best for workouts as they are completely made up of cotton.
Can Be Paired With- You can wear a bikini under any outfit especially, with a bikini top.
Best for- Square butt 
Boyshorts
As the name suggests, Boy shorts are derived from men's underwear, and they are the women's version of briefs. Unlike the usual panty style, boy shorts cover hips, butt and upper thighs. It also shapes your figure up to some extent. You can also wear boyshorts as loungewear.
Can be paired with-It is undoubtedly one of the versatile types of underwear for women. Boyshorts can be paired under any clothing. Best suited for skirts and dresses.
Best for– V Shape or inverted triangle 
G-strings 
G-strings are similar to thongs, but they only cover the genital area. This panty style will help you to achieve a superb-bomb sexy look. G-strings contain a narrow strip of cloth, and it is attached to the waistband. If you like to go commando, you can wear G-strings.
Can be paired with- Bikinis, Crop tops, babydoll and bodycon dresses
Best for- All butt types
Seamless  
Seamless panties are the best among all types of panties for women. Seamless panties don't have any stitches, so they give you a smooth silhouette without visible panty lines. It also provides soothing and compression benefits.
Can be paired with- Plain colour outfits, leggings, jumpsuit and all form-fitting clothes
Best for- All booty types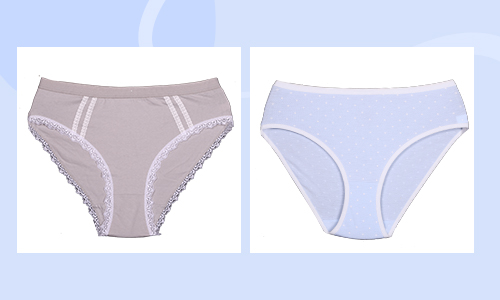 Faq's 
1. What is the Most Popular Type of Panties?
Ans) The most popular types of panties are Hipsters, Boyshorts, Bikini, and Seamless.  These panty types provide the utmost comfort and style.
2. What Type of Panties Should a Woman Wear?
Ans) Women should wear comfortable types of panties as it allows them to breathe and prevent moisture buildup. Hipster, boyshorts, and briefs are some of the comfortable types of panty styles.