Jumpsuits are one-piece garments that are convenient to put on and remove than a complex outfit. Jumpsuits are high in fashion, on and off for quite a long time. Jumpsuit gives you a striking look when propped up with the right accessories and lingerie that blend with the clothing.
Be it an ensemble or a dress, pulling off the look is all about finding the right one for you. When you decide to purchase a jumpsuit, you will have to decide three things prior to buying.Firstly, the occasion you are going to wear it for, secondly the type like long sleeves, cap sleeves, strapless, etc. Next, focus on the style. Tip: When shopping for jumpsuits always try them to know which style fits best on your body.
Who can where?
Jumpsuits are for everyone! Pick the right style that fits you. Sometimes, jumpsuits may interpret your shape wrongly if you don't wear the right style.Mostly, styles that are fitted at the waist and looser on the legs makes you feel perfectly put together and feminine. Take a look to choose the right style that suits your body shape.
If you are tall, stick to a wide-leg jumpsuit that finishes just above the ground. Or go with ankle-cropped culottes.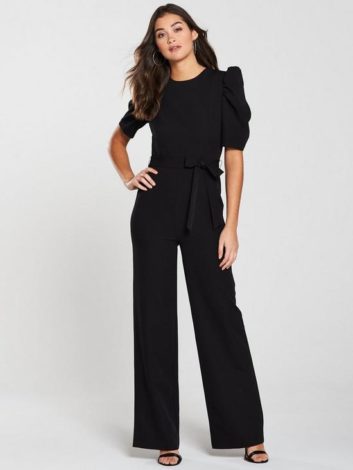 If you are pear shaped, try wide leg off-the-shoulder jumpsuit.
If you are apple shaped, try a flowing top with a fitted waistband. So you give extra room for your tummy.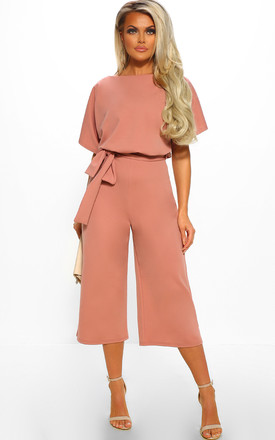 If you have a large chest, pick a v-shaped neckline with a defined waistline and wider leg.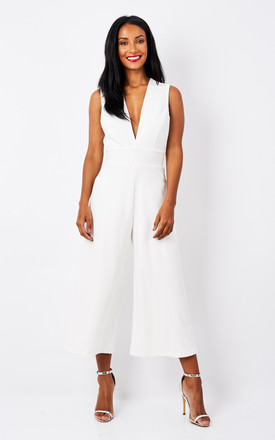 If you have a small chest, pick a frill top to add volume.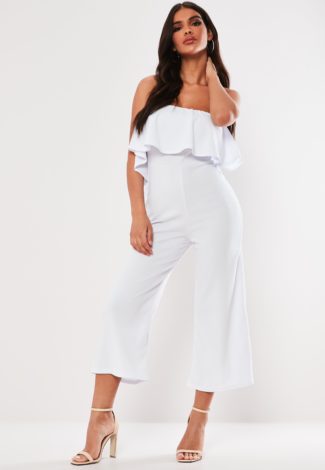 If you are short, choose a slim and cropped style that has tapered hemline. So that you don't look sloppy or shorter than you are.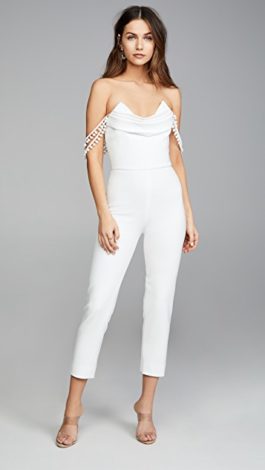 Choose Right lingerie to complete the look
Though jumpsuits effortlessly glam you up, it's important to choose the right undergarments to avoid embarrassing moments. The all-in-one outfit will give you a difficult time when you are not aware of what to wear underneath it.
Panty
Always choose a seamless, full coverage panty. That helps you to stay carefree about your panty line. Avoid embellished panties when you opt for tightly fitted jumpsuits. Check out our online store for a wide range of panties.
Halter neck or neck tie jumpsuit:
The perfect bra for a halter neck dress will be tube bras. These bras will perfectly hold the weight of your breast without shoulder straps. Experiment lacy Cami bra with neck tied jumpsuits.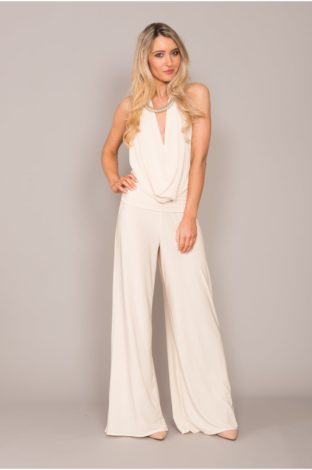 Everyday jumpsuit:
Casual jumpsuit are usually wide-leg, culotte style. When you choose a soft fabric,solid colour jumpsuit the bra that goes perfect with it will be seamless regular bras. A regular bra will give the support and shape your breasts need.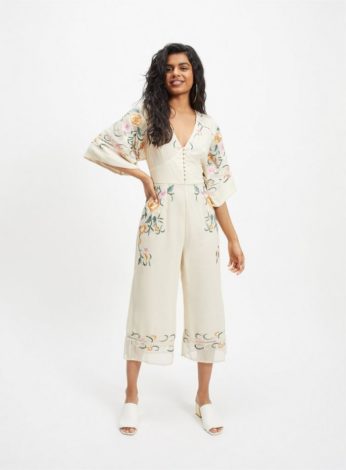 Off the shoulder or strapless jumpsuits
When wearing an off the shoulder outfit, you will never want to flaunt your bra straps. Opt a strapless bra as they give you the needed proportion.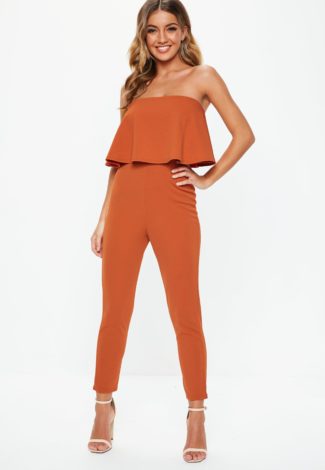 When to wear what?
Formal occasions
Dressing appropriately for a formal occasion is important. It needn't always be a dress to look appropriate in formal events. Well this time, try a sleek and well-tailored jumpsuit to flatter your figure and pair it with a blazer to look freaking stylish.
Pick colours that are mild. Preferably, solid colours rather than pattern or floral. A white or black jumpsuit always looks chic and stylish.
Casual occasion
This super comfortable outfit will help you create style statements on the go. For a cool casual look, wear a loose-fit jumpsuit that has an elasticated or drawstring waist.
Pick jumpsuits with floral prints, polka dots, and bright colours to pull off that casual summer look.
Summer outfit
Less fabric is a way to beat the heat.Always go with the natural fabric, cotton. It's more breathable hence you won't feel sweaty. Try avoiding tight-fitting jumpsuits and choose a more relaxed, loose fitting style to sport the summer look.
Spice up the look with minimal accessories
Minimal accessories look incredible on jumpsuits. To keep the look simple yet dashing plan out your hairstyle, shoes, jewellery and the vital accessory Belt!
Adding a belt to your jumpsuit will help you define your waist and help you appear slimmer. Jumpsuit virgins don't try to match the belt with jumpsuit colour.Rather try a belt in a contrasting colour to that of your jumpsuit. If you're wondering what shoes to wear, always go for heels. You can match the colour of your belt with heels to have a put together look.
Layering helps to nail the jumpsuit look
Layering adds definition to your style. Skip layering if you dress up for a summer outing.Choose blazers for formal events and funky jackets for outings. Also, you can layer a shirt or top underneath your jumpsuit.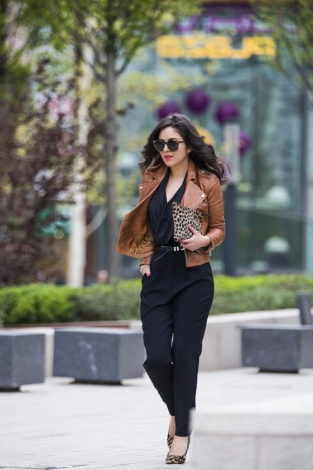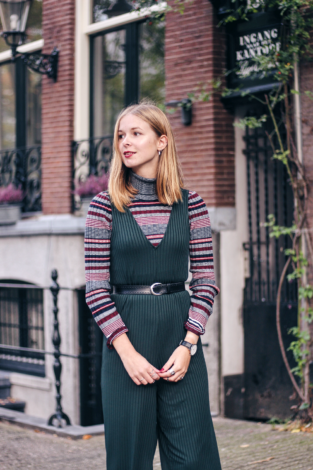 When you are sick of the regular outfits jump into the super comfortable jumpsuits and create fashion vibes around you.