Did you know? Bralettes have taken the fashion game to a whole new level and its sales have gone high in recent years. Most of the women have ditched their regular bras for bralette bras, because of their multi versatility purpose. From pairing it with a trendy outfit to using it as a sleep bra, bralettes serve so many purposes. 
If you are new to bralettes then you should know everything about bralette bras. Get to discover bralette bra anatomy and all its parts here. 
What is a Bralette Bra?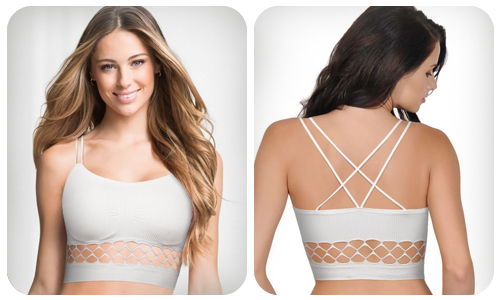 A bralette bra is a perfect blend of fashion and comfort. A bralette can be used as both a crop top and a bra. It is characterized as wirefree, unmoulded and unpadded bras with so much comfort and less support. But, bralette nowadays comes in different styles and patterns and the components of bralette play an important role. 
Parts of Bralette Bra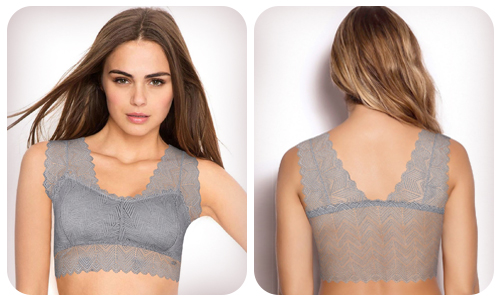 In recent years, bralettes have become one of the greatest sensations because of their trendy styles and features. Nowadays, you can notice bralette bra fabrics come in different materials like lace, mesh, cotton, and spandex. 
Unlike a normal bra, the band in the bralette doesn't poke your skin. You can't expect so much support from these bralettes as there is no underwire. Yes, bralettes won't come with underwires. The band in the bralette comes in different patterns and sizes. Sometimes the band may extend up to your tummy region and gives you a crop top look. 
The wing is another part of the bralette that is wrapped around your body. It is connected with straps to hold the bra in place. The wings help to position your brand and it also carries the weight of your whole breast. The wings of the bralette come in different styles like lace and mesh.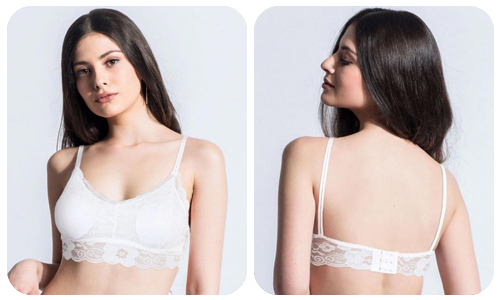 The bralette strap does not mean to support you. They are designed to keep your bra in place. Some bralette straps also come with adjusters which allows you to tighten to loosen it depending on your needs. Most of the bralette straps come in both broad and slim types with lace embroidery depending on the style.
Hook and eye are used to fasten your bralette around your body. A bralette usually comes in two styles – hook and eye type or slip-on type. No matter whether it is slip-on or hook and eye type make sure it sits comfortably on your shoulder. 
Bralette and lace have a huge connection. Yes, bralettes can also be defined as lace bras or soft bras. You can notice, every bra has lace or mesh embellishments in either the neckline region or cup region or the whole bralette is made up of lace.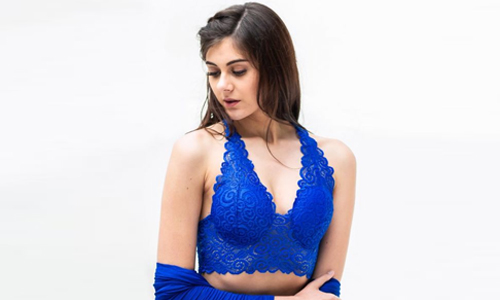 The most important feature in every bralette is its back. Women love bralette because of this feature. Bralettes usually come with a slip-on type. Hence, these bralettes have different styles of the back like butterfly, racerback, cross back t-back, y-back and so on.
Not every bralette comes with padding. In special cases, some bralette comes with padding and removable padding features to support women with larger breasts. 
Well, having bra knowledge is power. With the knowledge of all these, you can now shop for your favourite bralette with confidence. All parts of a bra work together and each part has its own features. If one part is not doing well then the entire bra will be blamed.