The seasons are dynamic in nature, and so are your lingerie and outfits. Following a hot summer comes a monsoon, and you need to rearrange your wardrobe accordingly. Place cotton lingerie in the top position of your wardrobe for easy access. This way, you can make yourself ready for the monsoon season. Lingerie trends in India have developed a lot with many innovations that one requires for comfortable yet stylish wear. Here is the monsoon style guide for lingerie, which helps to choose the apt fabric for the moisture and the humid air the season renders.
Lingerie Wardrobe for Monsoon 2022
Before arranging your lingerie wardrobe for this monsoon, make sure you have the following styles, features, and fabric.
A cottony soft day
Choose the fabric that makes you feel warm and dry. Cotton bras are perfect for all seasons, especially during the monsoon. As the fabric is breathable and absorbs water and sweat, you need not worry about rainy days or hot summers. In addition, cotton panties act as a great absorbent.
Opt for polyamide bras for good comfort and a wet-free experience, as the fabric is soft and feels like skin.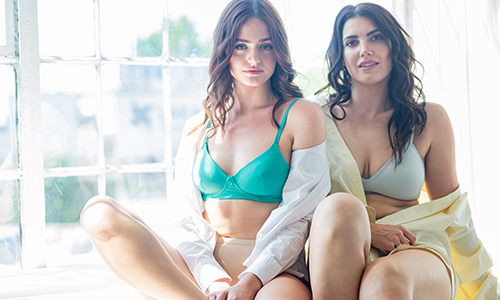 Go seamless
Seamless bras are a hassle-free option to wear on rainy days. At times, when the wet outfit sticks to your bra and panty, the seam lines will be visible outside. You can avoid showing what you wore on that day by wearing a seamless panty for a stress-free rainy day.
Wake up the fashionista in you!
Instead of wearing the same set of colours you usually wear, try out something new to have a stylish and adorable look that everyone admires. Whether it's raining or sunny, your lingerie will stand out against a sheer outfit, and even if it's raining, your bra will brighten up your outfit. Fusion looks, such as pairing a bralette with a saree, would give an amazing look.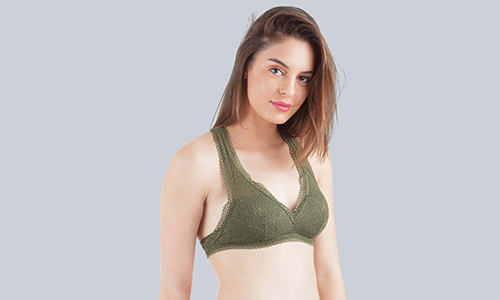 Go for nudes
Wearing bright-colored lingerie under sheer material gives you a stylish look. Yet, if you won't feel comfortable showing off your lingerie colour in your office, go for nude colors. Nude bras will give you a polished look. Even on rainy days, you can maintain your poise without feeling too exposed. Prefer nudes and other pastel colours that complement your outfit.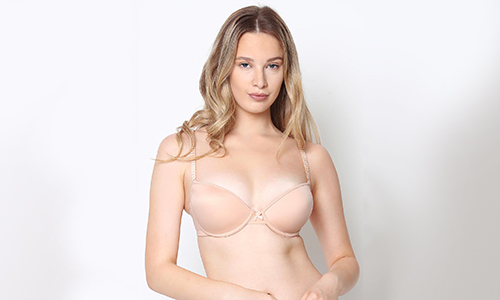 Do you know?
Lightly padded bras are the best choice for the monsoon to have a warm and wet-free feel.
Hope this monsoon style guide helps you to arrange your wardrobe with suitable lingerie as the monsoon has already begun!