Thinking of ditching your favourite sheer shirt? Well, you may want to read this first. We're going to tell you a little secret. It's all about the benefits of wearing a camisole. It adds a contemporary vibe and sophistication to your existing camisole.
What is a Camisole?
Image – https://www.shyaway.com/susie-racing-red-v-neck-adjustable-strap-camisole/
A camisole is a multipurpose undergarment that supports your upper body. It can be loose or even form-fitting and often come with spaghetti straps. A camisole works as the best foundation for your outfit. It creates a frictionless layer under your outfit and comes in materials like cotton, lycra, and spandex. Some camisoles have built-in bras, and the ones with lace details are sleek, silky, and stylish. They are perfect for someone who'd love to add layers to their outfit. Importantly, it adds beauty to your outfit, offers ultimate comfort, and gives you a presentable look. Find out the difference between a camisole and a chemise.
What are the features of Shyaway's Camisole? 
Simple and cute.
Sits comfortably on your skin
Serves as a layer under your outfit
Gives good coverage and support
Smoothens bumps and bulges
Offers nipple coverage
Lightweight and soft to wear
Good support for a braless look
Single outfit with multiple benefits
Benefits of Wearing a Camisole
Protective Layer Under Your Outfit:
You can wear t-shirts and other body-hugging dresses comfortably without worrying about bra lines. Camisoles keep your body firm and make you feel comfortable from within.
Conceal Bra Lines:
If you are not in the mood to wear a seamless bra, cover up your seams with a camisole.
Camouflage Bra Straps:
Camisoles with wider shoulder straps help hide your bra straps under your outfit.
Wear it Under Transparent Tops: Get the extra layer over your skin by wearing a camisole. You don't have to worry about your bra peeping out! Wear a transparent style confidently with a camisole.
Enhance Your Outfit:
You can choose camisoles in different colours to highlight your outfit. You can either go with neutral shades or choose contrasting colours to enhance the beauty of your outfit.
Create New Styles:
You can wear a camisole as outwear too. For example, wear a lace camisole and put a jacket over it. Add some accessories, and you can create your own style statement.
Feel the warmth:
Camisoles protect you from cold weather. You can wear it during the winter to give yourself extra warmth and a much-needed hug. Wear a cotton camisole that is suitable for all seasons.
Kick-Off Your Bras:
If you want to take a break from your regular bras but still give a little support to your breasts, you will need camisoles. The benefits of wearing a camisole don't stop there. You can choose camisoles with moulded cups and padded cups that act like bras but are more comfortable to wear.
Minimise Bumps and Bulges:
Create a smooth silhouette underneath your outfit to minimise the appearance of bumps and bulges.
Forget about Static Cling:
Wearing a camisole can protect you from awkward static cling.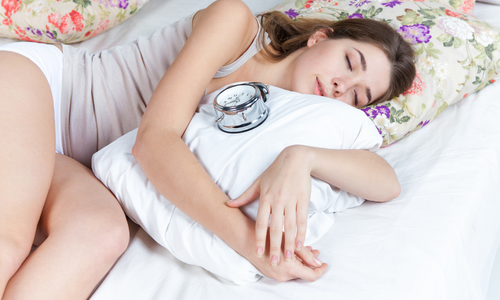 Works as a Nightwear Too:
 Occasionally you can slip into a camisole and doze off. The comfortable fabric and body-hugging style make it a wonderful nightwear too.
Camisole serves multiple functions, and different women use it for different purposes. In freezing weather or scorching heat, you can always feel comfortable in a camisole. Would you like to reap the benefits of wearing a camisole? You may still wonder whether you should wear a camisole at all. It is simply a matter of personal choice; there's no right or wrong here.
Read next – Why should you add more colours to your lingerie wardrobe?