Did you know that the clothes you wear during your workout have a big impact on your performance? 90% of women do not wear a sports bra or wear the wrong sports bra for their physical activity. Your gym clothing needs special care and attention too. Comfortable workout clothing has the power to boost your confidence, which reflects on your performance. When it comes to athleisure, the right bra type is indeed important. A good sports bra is the foundation for your workout because during physical activity, your breasts tend to bounce up and down, which can lead to breast pain, sagging breasts, and unwanted attention.
Sports bras are designed to provide comfort, support, and a good fit during your workout.  They come in three types of impact levels. Depending on your breast size and physical activity, you can choose your impact level.
What Is the Best Bra for Heavy Workouts & Exercises?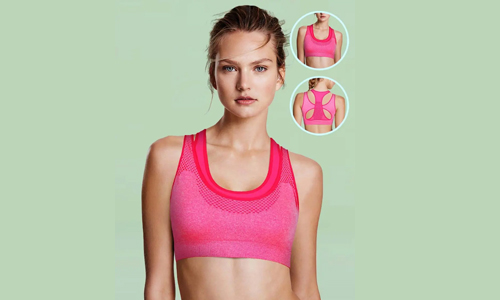 A high-impact sports bra is the best bra for heavy workouts and exercises. This sports bra is specially crafted for high-impact physical activities that cause heavy breast bounce. Shyaway has the best high-impact sports bra in India. Our high-impact sports bra comes in full coverage for better support and shape, double-ply cups with removable padding, wide straps, and a wide elastic underband. All our bras are made with the finest fabric which quickly absorbs the boob sweat. 
Benefits of Wearing the High-impact Sports Bra
Here are the few benefits of High-impact sports bras- 
Minimizes breast movement 

Gives you confidence

Improves your sporting performance

Keeps breasts pain at bay

Keeps you supported and comfortable during your workout
When to Wear a High-Impact Sports Bra?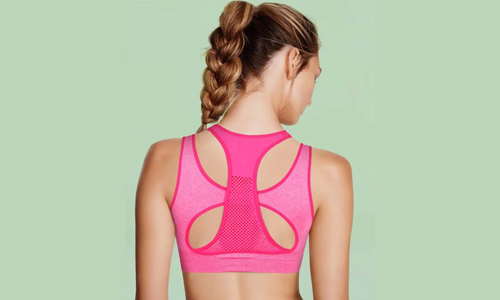 As said earlier, you can wear a high-impact sports bra for physical activities that result in heavy breast bounce and painful breasts. High-impact sports bras are best for activities like running, tennis, gymnastics, dancing, kickboxing, and horse riding. 
Can You Wear High-Impact Sports Bras Every Day?
Yes, you can, but make sure you're wearing it only for short periods. Since high-impact sports bras are specially crafted with high compression levels, prolonged use can affect your breasts ligaments and can also cause skin issues. 
High-impact sports bras are an ideal choice for women with larger breasts. However, it can be worn by any cup size. Before choosing a sports bra, make sure to identify your impact level.