It's getting hot already! And at the right time, we are here with the hottest new lingerie trends. You may have tons of dazzling summer outfits but everything needs perfect innerwear. Lingerie gives you perfect contour and amazing comfort from within.
These are some 2020 lingerie summer trends. Find out what the experts have to say and shop for your needs and desires.  If you have missed our summer lingerie Trends 2020 – Edition 1, do read it.
Biggest Lingerie Trends to Try This Summer
Special Balconette Bra for Special Summer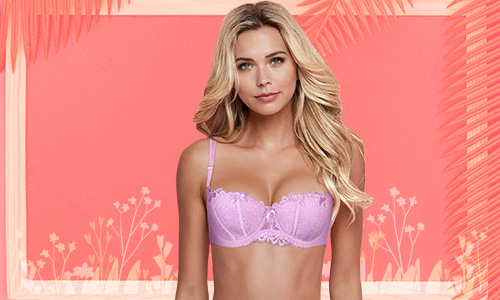 If you have a question on what a balconette bra, the answer is here. It can be stylish for your wide neck tops- it can enhance your appearance under low and broad neckline outfits. Your summer parties can be sweat-free with our balconette bra. It also comes with detachable straps for multiway styling.
Few trending summer balconette bras at Shyaway are Mesh balconette bra and Bridal Balconette bra. As more vacations are going on, mesh bras can be very useful at that time and bridal balconette can be amazing under your wedding outfit.
Choose the Right Balconette Bra for Your Partywear
Be it a pencil fit dress or a wide neckline top, mesh balconette bras can do just fine. We have a variety of styles and colors to suit every woman of style.
Summer Is Incomplete without Floral Lingerie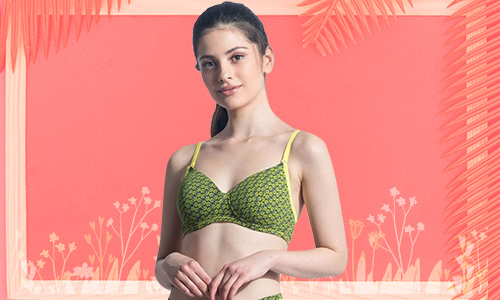 We are seeing a lot of floral printed lingerie this season – some of the varieties include floral everyday bra, bridal bra, floral lace padded bra, blue cotton bra.
These are in trend this season, especially in cotton which creates an amazing contour. The prints will be very easy to club with other outfits because of its variety of color combinations. Bras like a floral everyday bra and floral bridal lingerie can be your favorite bra if you choose the right one.
Expert Tips to Pair up Your Floral Lingerie with Your Summer Outfit
You might be in the hunt for summer outfits at this time. What's the use of piling up your wardrobe with outfits without the perfect innerwear? Explore our widest summer floral lingerie collections and pair it with your funky outfits.
Printed Tops Are One of the Top Summer Trends in 2020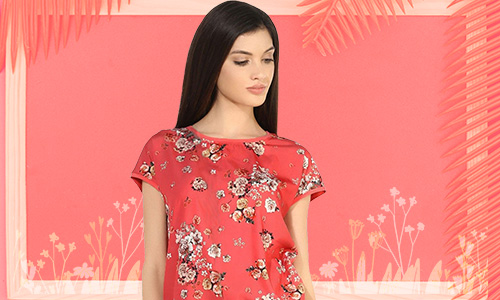 Why do experts recommend United Classic Printed tops? Well, the answer is it is comfortable and light and your summertime will be awesome and sweat-free with this one.
For a lighter and more vivacious look, you can opt for this printed tops
Styling Tips for Your Printed Tops
Casual printed high –low tops are the most comfortable one you can club these with fitted jeans for a simple and lavish look.
Go-Off-Shoulder with Shyaway Strapless Bra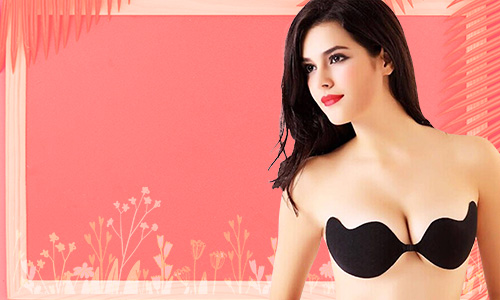 It's getting hot outside, but still, if you are searching for the right bra to wear underneath go for a strapless bra. Whether it's a sunny beachside or a fancy party, off-shoulder dresses are the best and at that time strapless bras can keep you comfy and sexy.
How to Club Strapless Bras with Your Summer Outfits
Summer's backless dresses, off-shoulder dresses, bandeau tops all call for one thing- the strapless bra. If you want to reveal your beautiful neckline with an off-shoulder dress purchase this strapless bra.
Cotton Camisole Because It's Summer's Best Friend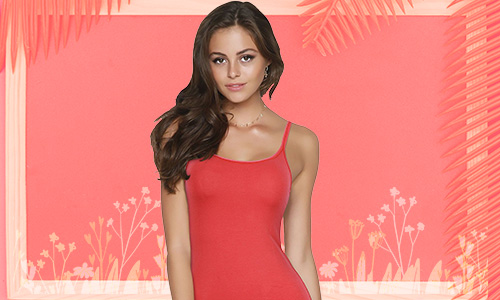 Yes, Cotton is summer's best friend and there is nothing comfier than a cotton camisole bra. There are different styles and patterns like padded, detachable strap camisole, stretchable cotton camisole and much more. You can choose any to style your body in your style with these varieties.
Scarves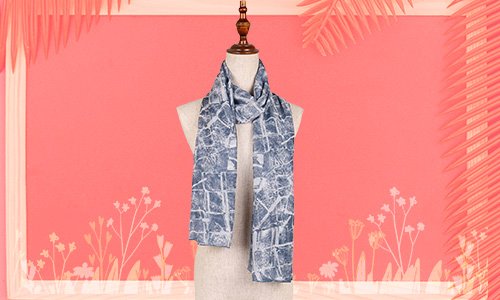 The final summer favorite- 'Scarves' these will never go out of fashion. And most importantly it's summertime, you definitely need one of these in your wardrobe. You can use it to cover your face while traveling, you can wear it with any outfit as it is stylish and light.