Putting on a bra can be a simple daily activity for young & healthy women but women with certain physical disabilities and elderly women find it a difficult task. Especially women with mobility issues due to arthritis, multiple sclerosis and dexterity issues have a hard time when choosing a comfortable bra or while wearing them every day. Disability shouldn't reinforce the idea that disabled women can't be sexy and beautiful. It's just a matter of finding an accessible as well as fashionable bra. Here are some bras that were designed especially for elderly women and women who have physical mobility difficulties.
Zipper bras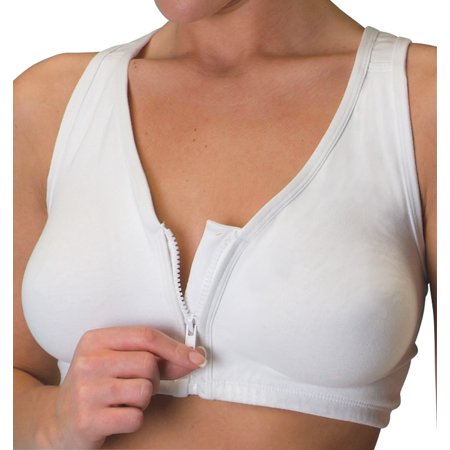 Although there are front closure bras available for young as well as older women, zipper bras are a good choice for elderly women. Zipper bras are easily accessible ones which don't need assistance when wearing. When it comes to bras for elderly women things to keep in mind are comfort and accessibility. Zipper bras serve this purpose in the best way possible right from the start to finish.
Velcro closure bra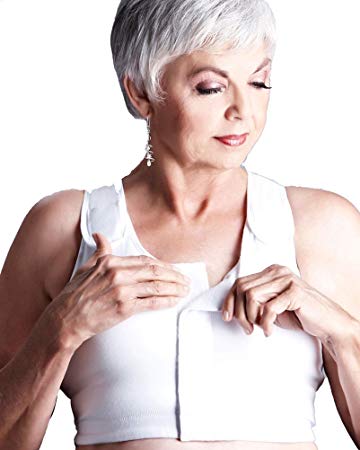 The concept of adaptive clothing helps people who face difficulty in handling closures, buttons, and zippers. Wearing a conventional bra with hook and eyes is tough for them; hence a Velcro closure bra helps them to dress by themselves. Velcro bras are easy to wear on and off providing great support and strength to the breasts. Ease of use and low maintenance are key reasons to choose a Velcro bra over zipper bras.
Magnetic bras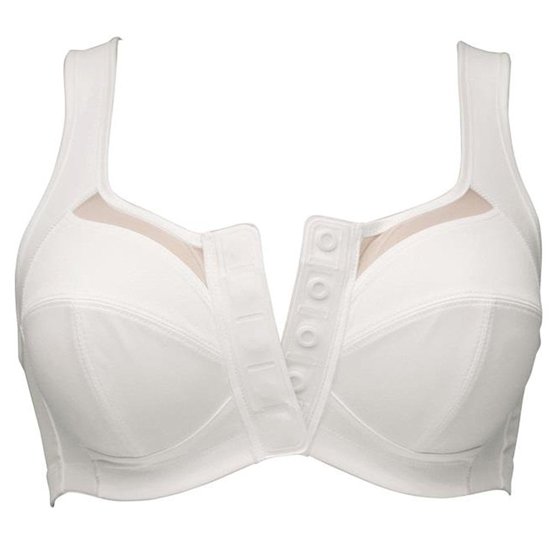 Women with arthritis have additional challenges when wearing traditional bras. Clasps or hooks won't work well for them. Bras with magnets for closure are arthritis-friendly. These bras have soft cups with a magnetic strip across the front that allows easy opening and closing. Women with a pacemaker are not advised to wear a bra with a magnetic closure as the magnet may sometimes affect the functioning of the pacemaker. Though, the odds of this event are very low its better not to choose magnetic bras. Otherwise its completely fine to wear them.
Bra angle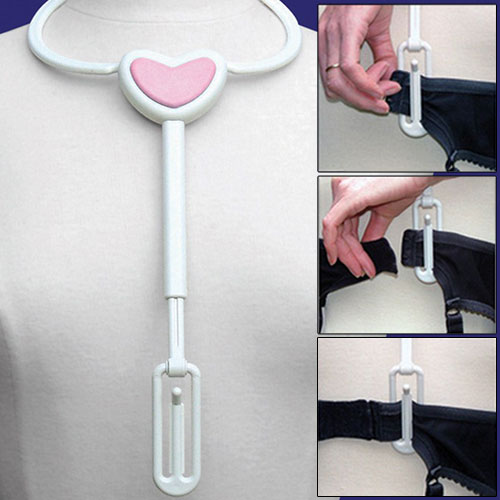 Women with restricted arm movement and older women look for a bra with features like comfort, support and minimal stress on the shoulders. After finding a perfect bra with the above features if one faces difficulty in wearing a bra, a bra angle is a solution. A bra angle comes with a collar and hook at the bottom which helps to improve dressing independence. Women who have the use of only one arm can wear their bra by themselves using a bra angle. All you have to do is wear the collar of the bra angle around  your neck and insert one end of your bra to the hanging hook of the bra angle, now bring the other end of your bra around your body and attach to the bra wing inserted in the bra angle.