One step closer marrying the love of your life!
Are you engaged? Congrats! You are a bride-to-be now! You may be thrilled and excited for your much-awaited wedding day!
Your 'dream-come-true' wedding day is around the corner. So every single detail is well thought of. We have rounded up the best bridal lingerie sets for your wedding night to make your big day and honeymoon night memorable! We make sure your partner's jaw drops, the moment you wear the most flattering bridal bra sets. The lingerie that you choose for your wedding can do the magic and make you feel gorgeous like a diva!
Latest Wedding Lingerie Trends and Bridal Bra Set
Say hello to the picture-perfect bridal look
With bridal lingerie!
Explore Shyaway's newest handpicked bridal bra sets which flatter every skin tone. Our honeymoon lingerie sets are crafted with Lace, mesh, molded cups, and pretty patterns that are just perfect for a new bride! Grab all of these special picks for your big day and pack in your honeymoon luggage.
Slay in Red Bridal Bra Set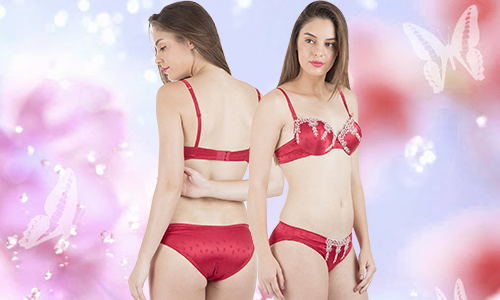 Your wedding look craves for this dreamy red lingerie!
The red bridal bra set is an ideal pick for your honeymoon. It is specially designed to flatter your silhouette. If you choose a red wedding outfit, this red lingerie set adds charm to your look. The mixture of alluring lace and satin fabric pulls off the glamorous look!
Sensuous Lace Balconette Bridal Bra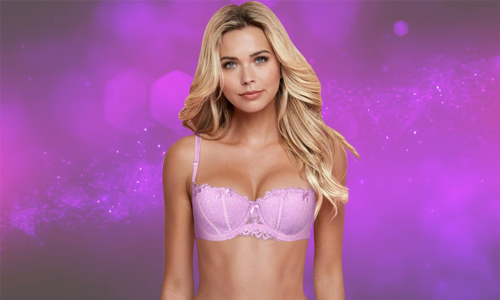 Lilac hue can be mood-setter on your wedding night! Opt for this eye-catchy lilac hue balconette bra that offers sensual modern touch. Get ample support and a sensual lift under your wedding dress. If you desire a diva look on your wedding day, pair it with your low-cut blouses for enhanced cleavage!
Bride-to-Be Navy Blue Lingerie Set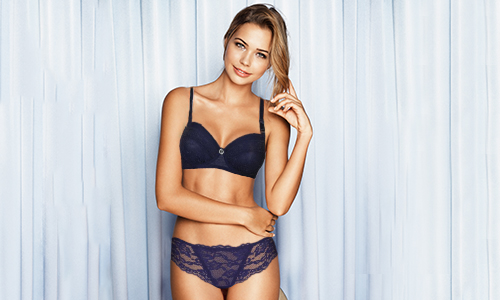 Wedding vibes on point with navy blue hue lingerie!
Why not opt for a navy blue? It adds more glam to your bridal look by enhancing the curves beautifully. Your partner can't take his eyes off from you! The ethereal combo of lace balconette bra and mesh bikini panty is upgraded to a sexy level that can set the mood just right!
Black Lace Chemise for Honeymoon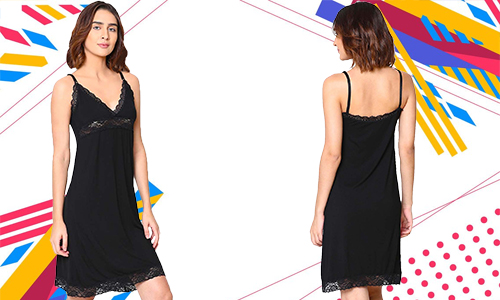 There is nothing more than a sensuous look in classy lace chemise. The triangle neckline speaks in detail, quite enough to make him fall for you. This striking look can be an absolute game-changer on your honeymoon night!
Be a Baby Doll on Your Wedding Night!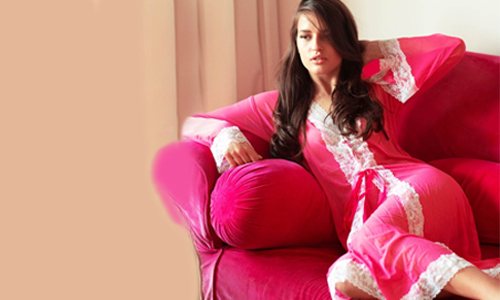 For effortless sexy look
Baby dolls should come in your mind!
This pink baby doll is specially designed for honeymoon night to make your husband fall for!. If you want to surprise him, slip into the figure-revealing baby doll. Our honeymoon baby doll comes with luxurious lace and mesh embellished with attractive designs. You must have a pair of sexy baby dolls if you are planning a honeymoon trip.
Sizzling Violet Baby Doll for Wedding Night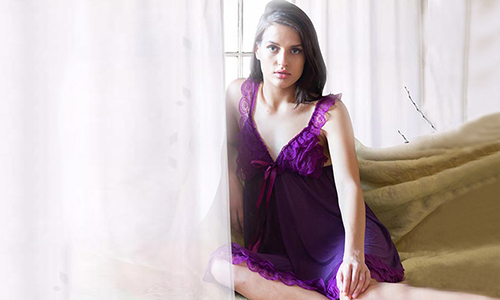 It is time to bring out the best look in a violet mesh bridal baby doll that comes with pretty ruffles and cut-outs. The jaw-dropping violet hue is perfectly showcasing your cleavage and extremely comfortable to wear and also promises to draw your partner's attention. Reveal you're a fashionista by wearing the astounding baby doll on your special night.
Bridal Lace Neckline Chemise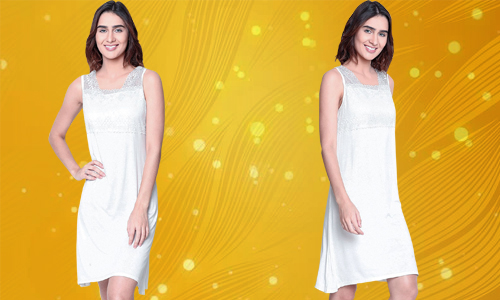 BFF for your wedding gown!
The flirty bridal lace chemise is perfect for a wedding dress, and offers a smooth silhouette. It makes your white gown look even more incredible. You must own some lace chemise that complements your wedding look as well as a smart pick for your honeymoon. This alluring piece can easily woo your man!
Bridal Cream Lace Lingerie Set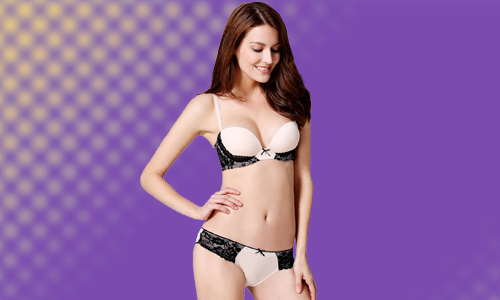 Nothing quite like bridal lace lingerie set to make a statement. It is quintessential to keep something beyond sensuous and more romantic for your honeymoon!
When you all set to enter your wedding, you shouldn't forget something very important for your wedding night. We have your back when it comes to honeymoon lingerie. Lay your hands on cream lace lingerie set, which is a perfect blend of lace fabric and seamless padding to flaunt your curves.
What Makes Shyaway's Bride-to-Be Lingerie Special?
Choosing the right bridal lingerie is very important. Shyaway's bridal lingerie offers comfort and a sexy and dazzling look for sure. We understand that a honeymoon is a period to celebrate love and to embrace the new side of life. Our bride-to-be lingerie will make you feel beautiful and sexy at the same time. Our bridal lingerie collections are made in such a way that they accentuate your cleavage and flatter your curves the moment you slip-in.
Which bridal bra set do you desire for your wedding day? Let us know!