There are two types of bridal lingerie – For your wedding day and for your wedding night. For the ceremony itself, focus on undergarments that offer comfort and support. Here's the complete guide to choosing the right bridal lingerie.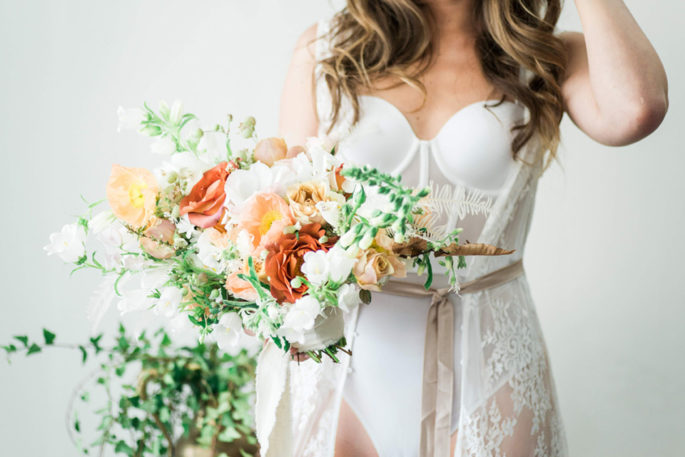 Choose the right bra
Focus on support
During your ceremony, support and comfort are more important. Make sure you do not worry about the bra sagging and falling out of your blouse or gown. And you probably want to avoid wires that stab into your sides or lace that chafes your breast. It is advisable to try your bra with your wedding dress on.
Create a smooth silhouette
Look for seamless bras especially if your attire is made of lightweight fabric. You might be able to get away with a standard bra if your outfit is made of heavier material, but you must make sure that no straps or other lines show through.
Mind your neckline
Not many attires have a convenient neckline that works with an ordinary T-shirt bra. Find a bra specifically designed to work with your neckline. Choose a strapless bra or a bandeau if you have a strapless dress for your D-day.
A strapless bra offers minimal support while a bandeau offers plenty of support but may flatten your chest to some extent. Look for a backless bra that hooks at the waist if you have a backless or deep-back neck dress.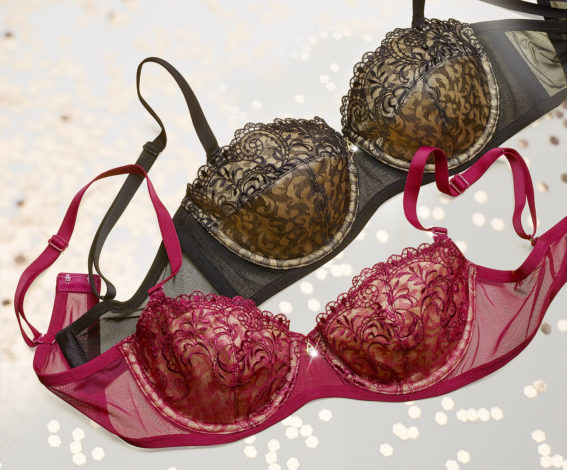 Try stick-cups if you have a smaller chest. These cups adhere to your skin, offers basic support and coverage. They do lack the same sort of support that an actual bra would provide, however, they are not recommended for women who are heavily endowed.
Consider a convertible bra
If you buy your bridal bra before purchasing your D-day outfit, look for a convertible bra with adjustable straps. Basic convertible bras may convert into strapless bras or crisscross backs. But, more advanced convertible bras can be converted into halters, backless, T-shirt and more.
Add Volume
A good push up bra can enhance your bust without looking too unnatural. Bra with extra padding can also create extra cleavage. Keep in mind, whatever you choose, feels natural.
Play with lace
Lace can be a sultry feature to have for your wedding night. A bra with a few scallops of lace along the border creates a sweet appeal, but a full lace bra that allows your skin to show through looks more naughty than nice.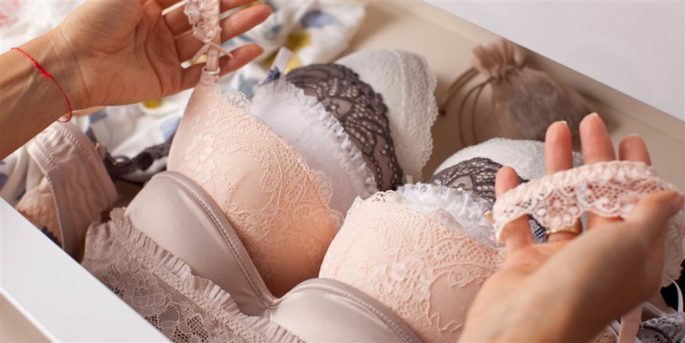 Choose the right Panties.
Focus on Comfort
You won't be able to adjust your creepy panties while you say your vows, so if you choose something uncomfortable you have to stay uncomfortable for the entire day since wedding and receptions can take a while, this is best avoided. Wear panties styles you feel comfortable in rather than choosing a different style for the sake of looking sultry.
Create a smooth silhouette
Look for seamless style to prevent the panty line from showing through and avoid details like lace and ribbons that could create little bumps beneath the fabric if you're wearing a body-hugging dress.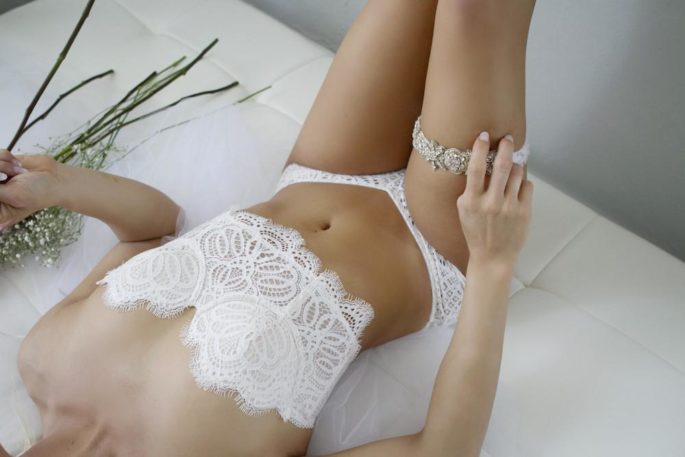 Save some details for your wedding night
Lace and sheer fabrics allow your skin to peek through. Try to match your panty with bra to keep things looking uniform and to maximize the appeal.
Try on boy shorts or top pants
Both options cover your wear but boy shorts are tighter than top pants. These options blend comfort with seduction since racy details like lace or mesh can make these conservative options a little sultrier.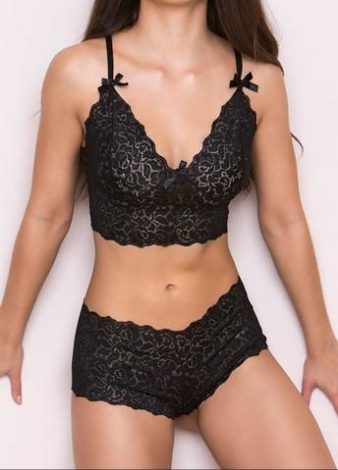 Consider a thong
These traditionally sexy panties offer no rear coverage and many women may find it uncomfortable. If you do opt for this choice, look for one made of seamless microfiber, mesh, or cotton to reduce any possible discomfort.