"Seize the perfect figure!"
Tempted to take-up sexy sports bra? Let your bra decide what your fitness destiny holds! Sports bra invented so that you could do exercises freely. Fitness occurs when you love your body. Roam around with activewear, designed for physical activities.
They offer immense support, holds breasts in place and avoids the uncomfortable sensation and stretchiness.
Don't get carried away by slimming pills, weight loss gadgets. Fitness determination is the only key to achieve the perfect body!
You may suffer from ligaments when you continuously workout or indulge in physical activities. Sportswear offers extreme support and protects from drooping and sagging of breasts.
What Is a Sports Bra?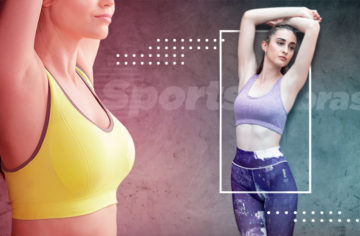 "Sports bra showers confidence on the body,
 Have you decided to join the gym for a workout?
All you need is a  bra to sweat out, and flaunt your admirable body!"
And you made up your mind to get pairs of active wears. They come with no hooks and offers amazing lift and support during physical activities. A sports bra is a superhero and it helps you to get healthy blood circulation. 
It is used during athletic activities, gym workouts exercise like stretching or jogging, etc. Sports bras are constructed with non-stretchy fabric so that it controls your breasts during intense moves! Your sweaty workout days require sportswear.
To make the most out of workouts, you have to gain knowledge about sports bra and how it works.
Advantages of Sports Bras
  'Sports bra protects the body!'
Reduces the breast movements which may lead to breast sagginess.

Get maximum breast support and comfort.

Get away from unwanted stares.

It minimizes and flattens the breast.

No more back pain and discomfort.

Made with temperature control techniques that regulate sweats.

Prevents chafing and rubbing.
Make Your Gym Days Exciting with Four Amazing Sportswear
"For fitness, 
You need two things…
One is a sports bra and 
Another one is the workout!
Let these two get along until your fitness journey"
Want to rock on your gym days with a comfortable bra? Of course, you do. Shyaway launches the enthusiastic collection of sportswear, those are amazingly crafted with care for healthy sport and gym days. Check out the magnificent sports bra,  for exercises and running.
Racerback Sports Bra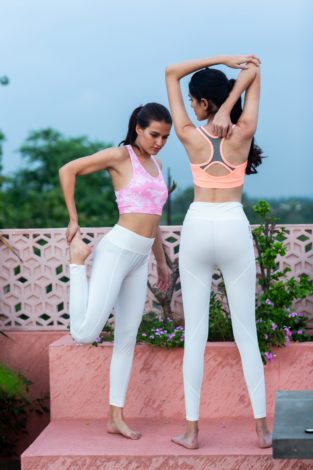 'Decide your fitness journey with sports bras!'
Are you a diehard fan of racerback? Show off your figure while stretching for yoga, walking, hiking, workouts. Racerback sports bra is the best for all sporting activities. This activewear is constructed with cross backs to prevent back pain.
The racerback pattern allows you to flaunt your back. Stay cool during gym days with these amazing racerback sports bras in camouflage prints, and other floral prints. Grab this sexy racerback with stirrup leggings to stay active. Explore this alluring pullover bra for exercise at Shyaway.
Padded or Removable Pads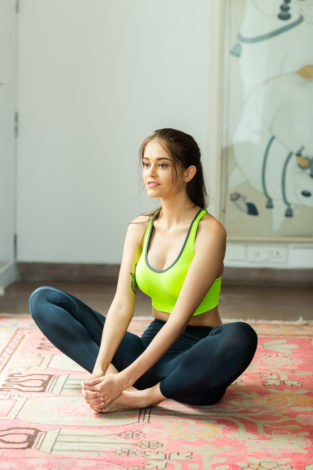 Padded sports bra checks all the right boxes. You get the padded look effortlessly. This padded bra holds your breasts firmly and provides good support. If you ever feel heavy or sweaty you can take off the pads. Achieve your fitness goals with this bra. 
You tend to get this sports bra, crafted with sweat-wicking fabrics. Shyaway offers the best sports bra for the gym, all kinds of workouts and sports.
Under Band
Activewear states all about the perfect fit and healthy workouts. Under band, sports are super comfortable and skin-friendly. It occurs in women's minds that it is futile to invest in sportswear. Under band, sports bra offers support and style it won't dig into your breast.
 It will be a better choice if you pick this amazing under band sports bra that showers extreme comfort. Get these athletic collections at Shyaway!
Front Zip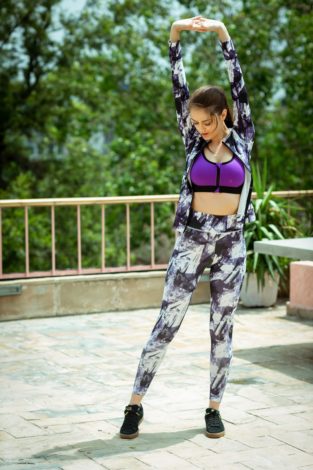 Want to wrestle-out your gym days? Front zip bra offers a snug fit and the front open zipper style makes it breathable. You can spend your entire day in this sports bra; until you feel dry without any sweats and won't compress your breast.
Pair this zipper bra with its soul mate classic black shorts! Grab your perfect front zip bra in your favorite colors. Now it has proven why we need to wear sportswear.
Shyaway launches innovative collections in sportswear. Trust me! You can't stop yourself to buy them!
"seize your 100% fitness and confidence with sportswear!"