Both push up and padded bras are women's best pals. When you buy bras online, this question commonly occurs. Which bra is the best, padded or push up bra? 
Before you shop, read the blog to uncover the differences between these two wardrobe pieces. It may help find the best style for you.
What Is a Padded Bra?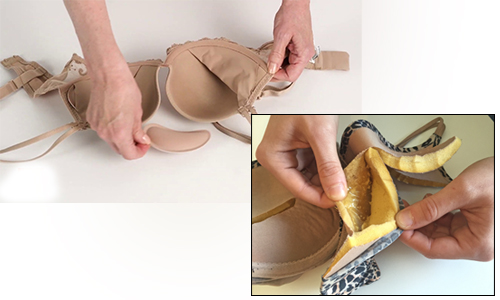 Padded bras are mainly crafted to enhance the appearance of your bust as well as make the bust appear fuller and firmer. If you want your bust to look fuller, and in even shape, this bra is made for you. Padded bras often come in two types that include removable padding (removable cookie insert) or padding sewn into cups. Women love to wear padded bras to compensate for uneven or disproportionate breasts.      
Padded bras are stapled in your lingerie wardrobe because-
It enhances the look of your breasts.

 It adds volume to your bust.

It is specially designed to offer a fuller, firmer, and rounded look.

It compensates asymmetrical breasts and gives even breast looks.

It gives a smooth look under any dress.
When to Wear
It can be worn under tight, form-fitted attire

Wear under t-shirts

When you out with your friends

When you want nice cleavage under low-cut tops

To prevent nipple show-through

For evening date night

Wear with office outfits
What Is a Push-up Bra?
Push up bras are designed to give a sensual uplift and to create a subtle cleavage. It is made to enhance your silhouette and flaunts curves underneath your gorgeous outfit. It pushes your bust upward and closer to the center to provide a voluminous look. It is made with three levels of padding to increase the volume of the busts.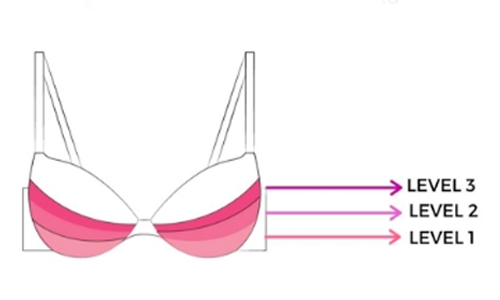 Push up bras are staple in your lingerie wardrobe because-
 It is a great pick if you are looking for an exquisite lift.

 It provides the look of a fuller cleavage.

 It provides a rounded and fuller look.

 If you want an enticing cleavage.

 It is ideal for smaller busts and can add volume to busts.

 It offers a glamorous look and compliments your attire.
When to Wear
For plunging dresses and tops

Wear under low cut tops

Perfect under strapless or V-neckline dress
Padded Bra vs. Push up Bra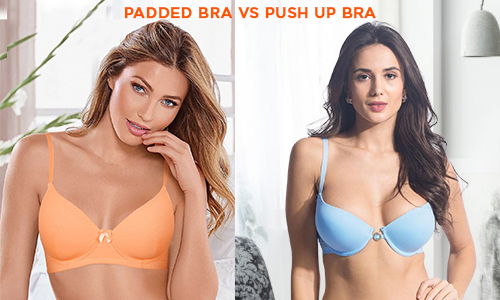 Both push up and padded bras are crafted with padding. Push up bra comes with extra padding (include 3-levels of padding) whereas a padded bra is lightly padded. Padded bras have a cup size of ¼ of a centimeter. Push up bras are tailored with more padding to offer enhanced cleavage.