Make sure you don't fall in the category of women who wear wrong sized bras.
Women wear bra every day and for some reason we have not nailed the art or trick of finding the perfectly fitted one. Sometimes even after trying on a bra before buying, we land up with the wrong one. The main reason behind buying ill fitted bras is that we do not know how to wear them in the right way.
Unless we wear them right there is always the risk of buying the incorrect and unfit bra. There is a correct way to put on your Bras . Wearing them the wrong way can damage your breasts. So it is not just the fit but even the health of your busts that can get affected in the bargain.
Most women think that they know all about lingerie but in real they do not wear their bras correctly! This leads to discomfort and pain in the bosom.
Here are these simple steps to make sure that you're getting it right !
1. Wear the bra using the band using the hooks. You can put in on at the back or even put it on in the front and then twirl it towards the back.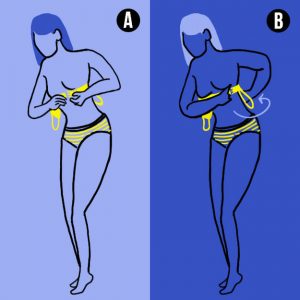 2. Lean forward and place the straps onto your shoulders. The straps should not be too loose or too tight. You can adjust them consequently.
3. The most vital step is to fill the cups of the bra with your breasts.
4. Use your fingers and push in your breasts not sparing the fat on the sides of your armpit. The tissue of your breasts should fill out the bra cups and not spill out over the top or on the sides.
Make sure the band is resting at the base of your breast line along a straight line.