"Shopping at any level is a bit of therapy for my medulla oblongata", said Theophilus London. Likewise shopping the right bra is very important as the wrong bra takes all the attention away. It can even put you in a dishonorable situation. To avoid these flaws, prevent any wardrobe malfunctions with some bra accessories. Here is the list of some accessories which can guide you how to use and save you from any lingerie issues.
The Must-Have Bra Accessories
Bra Strap Extenders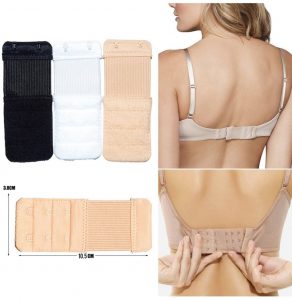 When additional Hook & Eye can save us much, imagine what Bra Strap Extenders will do? Some of us gain and lose weight often but the band fitting is a big problem. We become more conscious of it while extra flab seems to be hanging or disturbing. This occurs to most women who are pregnant or soon after the pregnancy. The straps digging into the back can make the dress look awful. If your cup size hasn't changed, then strap extenders are the most comfortable way to fit in the dress you love. All you have to do is to hook in the extender into the bra hooks and feel great.
Transparent Bra Straps
Straps are always temporary friends. Though they give us great support hold our cups and things in place, they don't belong everywhere. But, if you don't want to ditch your longtime friend carry her, secretly. Yes, nothing can match the versatility and support of Transparent Bra Straps. You don't have to worry about the Transparent straps slipping or peeking out and exposing you. The clasp on bra straps can be used in multiple ways, like a Halter, X-cross and even be taken in front of your dress.  The transparent straps can easily be hooked in your dress and you are ready to go in your flawless avatar.
Bra Storage Bag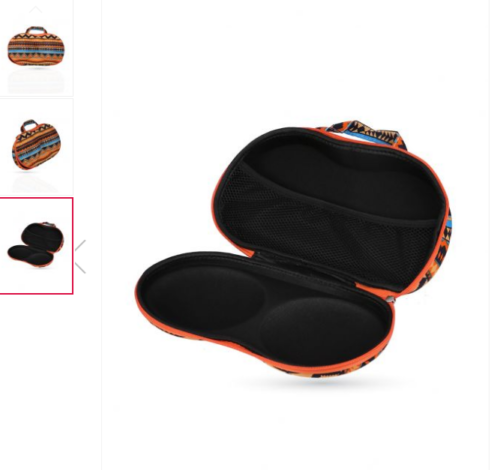 Just like buying apt lingerie, it is also very important to take proper care of the same. Storage of lingerie cannot be ignored as the right way stored, will sustain the shelf life. Bra Bags are not only space savers during travel, but they safeguard the lingerie from spills, odor etc. It is the expense that should be borne in mind while storing the bra and also to retain the shape, color, texture of the bra. Even the most expensive bra has to be thrown after usage but a proper Bra Storage Bag will keep your bras in usable condition. Also, most of the Bra bags come with panties storage, it is sort of one-stop accessory for your lingerie.
Bra Strap Clips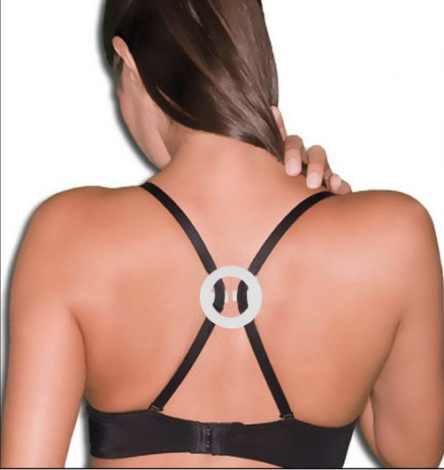 If Racer Backs are your favorite and if straps are your only problem, then your solution is simple. Here is a fabulous solution for the vogue conscious woman in you, Bra Strap Clips. You can use this for numerous sleeveless dresses you own or for your favorite party gowns. The concept is similar to paper clips, these plastic ones unite both the extremes and hold it in place to give a shape for your outfit. Being trendy is what fashion is all about and these Bra Strap Clips will keep that up and turn any bra to racerback for you to flaunt.
All you needed to know!
Choosing the perfect lingerie for Women is a never ending hunt. Selecting the innerwear which does not accentuate the shape of body parts, is the mantra for some. Moreover, working ladies often require extra coverage for the dress they choose. Don't You Worry ladies! try these above-mentioned bra accessories and be assured of an untroubled experience.