Transparent lingerie fashion is always a trend. New style rises every time- they come and go but transparent lingerie is always fabulous to wear. This is the perfect time for transparent lingerie for monsoon fashion and there will be a lot of upcoming festivals and you must be planning to wear a backless dress or an off-shoulder top. So plan your inners accordingly ladies.     
Here are some top picked transparent lingerie for monsoon fashion:
Transparent Lace Bridal Balconette Bra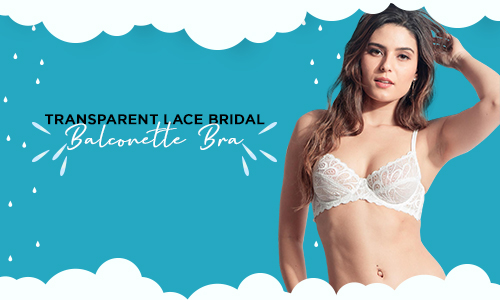 Nothing screams sexy and hot as lace bras. While this lacy work adds definition to your sexiness, the transparency will add a little elegancy. You will rock with this transparent lace bridal balconette bra on your big day for sure.    
Lace Bralettes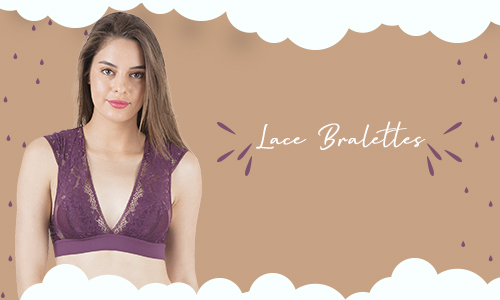 Lace bralettes are always a classic and now this transparency has been tailored into slip-on bras as well for glamour. Yes, lace bralettes are making it big this season! With their soothingly crafted lace transparent trims and boho-styled patterning, bralettes offer the right amount of sexy.
Lace Babydolls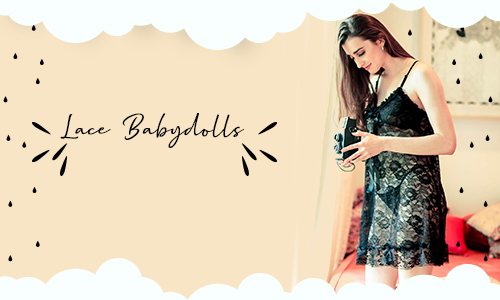 Exclusive sexy babydoll set featuring triangular cups, satin bow accent, adjustable spaghetti straps and to add a bit of glamour wear this with a matching thong.  If this is not passionate then what is? Grab the best Lingerie for monsoon Fashion ladies.   
Lace off Shoulder Babydoll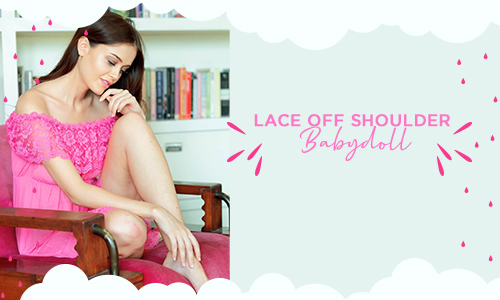 Turn up the romance with a babydoll set featuring sheer mesh bodice with an off-shoulder style neckline and match it up with a perfect bikini or a thong. Being the epitome of sexy lingerie, your wardrobe will be incomplete without these cuties.
Transparent Lace Shorts with Crop Top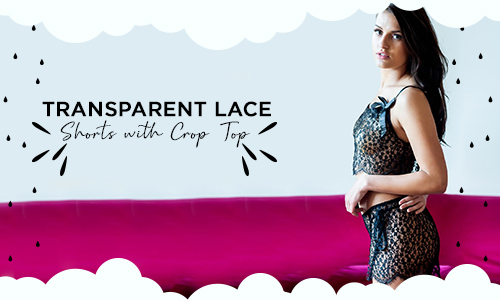 Ladies, get ready for a long, beautiful, and romantic honeymoon with sheer lace shorts and crop top. This provocative set is sure to make your nights truly special. Make this transparent lingerie your essential monsoon lingerie and enjoy the comfort.    
Mesh with Net and Frills Babydoll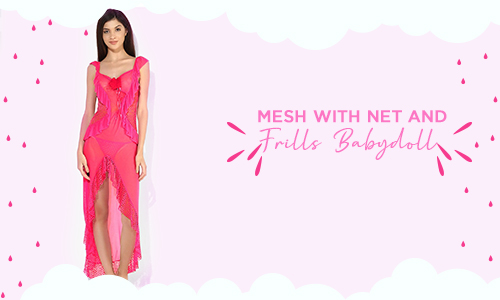 Make your nights memorable with stunning mesh with net and frills babydoll nightwear. Passionately crafted in fine fabric, this sexy number is sure to heighten your passion. Always go for babydolls for 100% glamour. Don't ignore the element of transparency in these stunners. 
Transparent Straps
Use transparent straps with a convertible bra that has detachable straps. You can go for transparent straps because they will be much less noticeable than colored straps. For your off-shoulder dresses and backless tops, these transparent straps will be litt!
Explore through the collections of transparent lingerie for monsoon fashion and pick yourself the right one ladies! You will not be disappointed but thrilled by the varieties in different colors, sizes, and styles.